The gaming industry is evolving at an exceptionally swift pace. If you are looking at developing a popular gaming app, you know the competition is fierce and it requires ground-breaking strategies.
The key to developing a successful gaming app is to work on unique selling points and innovative strategies that can be game-changers.
The Advancement of the Gaming Ecosystem
The gaming ecosystem is booming and we are witness to entrepreneurs using gaming as a lucrative business opportunity. The figures have been escalating ever since 2017 and the pandemic has driven the already growing figures to exceed earlier predictions.
Both Apple App Store and Google Play Store are overflowing with popular gaming apps. With the advancement of the deadly virus and a detour into the work-from-home model, people around the globe have started playing games more frequently, including on their phones.
According to Newzoo, the games market generated $177.8 billion in 2020, up +23.1% year on year, the highest growth for the market since Newzoo began tracking revenues in 2012.
Statista states that revenue in the games segment is expected to reach $124,905 million in 2022. The revenue is projected to deliver a growth rate of 8.73%, with a market volume of $174,586 million by 2026.
This captivating data is an attestation to how popular gaming apps have become in the last two years. The competition is intense, and to build a stunning mobile or web gaming app, exemplary groundwork and a systematic development approach are crucial.
If you are wondering how to create a highly popular gaming app for web or mobile, here are some top tips.
How to Develop a Successful Gaming App
1.

Ideation and Genre Trends Generate Success

Popular gaming apps are the result of a dazzling idea, an intriguing story and an ever-growing number of gaming enthusiasts. Without successful ideation, you cannot build successful gaming apps.

Understanding why you are embracing game development and what about this industry thrills you and your organization are equally significant. They are what will give your idea a strong footing.

Of course, we also look at generating this idea in a more technical and systematic fashion. This is where SWOT analysis and user research come into play.
Using SWOT analysis to identify the genre trends you want to encapsulate and studying competitors can be a great way to make your gaming app innovative and uniquely experiential.

These insights and analyses will help you to improvise and take genre trends to the next level.

Extensive user research and brainstorming with game developers will leave far less room for loopholes or unpleasant surprises after the launch.
2.

Storytelling at its Best

Games allow the imagination to thrive and create a sensational experience. The evolution of gaming and its undeniable success have been driven largely by fascinating storytelling plots with maximum impact.

Many popular games will be at least partly dependent on a thrilling story that hooks gaming enthusiasts.

There are several ways in which you can do this.
Creating a spellbinding character or world of characters, as gamers love to get immersed in the journeys of their favorite characters.

Mapping those journeys with engrossing plots and twists can keep gamers completely hooked.
The secret sauce to acquiring long-term users is to develop a strong plot and work thoroughly on building victory parameters, fun elements, and rewards.
3.

Intricacies of Design in a Popular Gaming App

Great design can be a massive differentiating factor for developing a popular gaming app. Implementing irresistible graphics and blending them with the gaming experience you want to create for gamers can result in high sales.

Here are some approaches you can use to make the design effective and transfixing.
Pop-ups can be a great way to create an intuitive gaming experience and higher engagement.

Offering something fresh and innovative after every few levels can also help in making your web or mobile gaming app successful and enriching.

However, it is important to not implement too many shifts in the gaming environment, as gamers might lose interest or feel disconnected.
If you want to create an exceptional design without sacrificing precious time, we suggest hiring an experienced UX/UI designer.
4.

Effective Monetization Strategies

The gaming industry has become the next big thing, and this is where a monetization strategy can help in the app maintenance. A popular gaming app will be backed by a strategic game development roadmap and a secure monetization model.

Deep diving into the nitty-gritties of the selling process can keep your organization ahead of your competitors. Here's what you need to remember when it comes to monetization.
Downloads and installations of the app do not necessarily imply that your gaming app is successful or "sold".

There are various strategies and models, such as in-app purchases, premium versions, ads or pay-per-downloads, that can be adopted to make your gaming app lucrative.
Remember, the revenue generated can allow you to make enriching enhancements and incorporate unconventional or cutting-edge technologies to help your gaming app flourish and thrive.
5.

Testing Delivers a Smooth Gaming App Experience

A popular gaming app goes through several tests, both as a prototype and a final product.

Bugs or errors on the gaming app can make gamers lose interest in a massive way. Hiring beta testers can resolve these errors before the final launch and help in creating a seamless gaming experience.

It's imperative to make relevant enhancements and changes during the initial stages of web app development and the mobile app development process.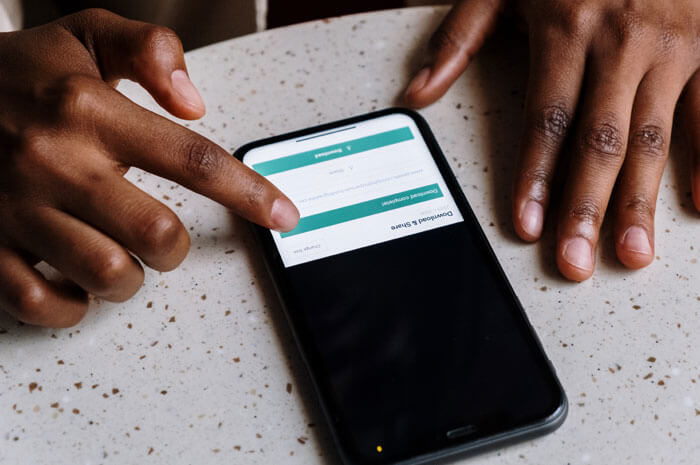 Credits: Cottonbro, Pexels
Constant Enhancements Through User Feedback
Who decides whether your gaming app is popular and successful?
The gamers, of course.
This is where the post-launch dynamics come into play. Right after the first release, connect with your customers.
Don't just depend on digital media or the store to talk to them; hire a team who can schedule calls with those who are deeply invested in your gaming app.

You will find that gaming enthusiasts have a lot to say in terms of improvements.

If you have reviews flowing in right after the first release of the app, ensure that you address all of them to make your gaming app experience a great one.

Responding to users' feedback can drive the popularity and success of your app to another level. A high user rating is the core element of a popular gaming app.
Conclusion
A popular gaming app is the result of exceptional planning at every phase of app development. Making your developmental approach systematic, strategic and audience-centric can make your gaming app highly popular.
Web and mobile gaming apps require frequent improvisations and enhancements. Working with a reliable and experienced gaming app development partner can transform your gaming idea into a reality. If you require gaming app development services, BluEnt is just a click away.
Ready to make a popular gaming app that gets everyone talking? Contact us now!
Maximum Value. Achieved.