Mobile App Development
Get a mobile app developed for both native and hybrid platforms. Our mobile app development team creates high-end apps for Apple, Samsung, One Plus, Android, Windows and Blackberry devices.
The economy is moving towards app-exclusive operations. If you are planning a move to grow your profits, you have to know the cost and time involved in the process, from minimum viable product to product launch.
Our in-house UX and UI units bring your idea to fruition, whether it's gaming app development, healthcare app development, or anything else.
We believe mobile apps have become a mandatory pit-stop in the technology race. That's why mobile apps need smart functionalities, sensible and intuitive UI, and a thought-out marketing strategy. And our custom mobile application developers offer more than knowledge – they offer imagination.
Our Mobile App Developers Promise
Intuitive UI Design
Visual Consistency
Smart Architecture
Scalability
Optimization
Minimum Load Time
Beta Version
Reduced Cost & Product Risks
Before we begin, we'll ask you a few questions about the company, product, or brand you are trying to promote. This is necessary to understand the scope of work and discuss our general delivery frameworks with you. (These conversations are confidential according to our information policy.)
Windows App Development
Get Windows mobile app development, from concept development to launch. We are committed to providing cutting-edge mobile solutions at an affordable cost.
Our Windows mobile application developers specialize in:
Windows Mobile Gaming Apps
Windows Mobile Entertainment Apps
Location-based Applications
Event-tracking Applications
Social Media Apps
Porting and Migration
Windows Mobile Security Applications
Windows Mobile Apps for Banking and Finance
Windows Mobile Apps for Travel
Software Support and Maintenance
Like all leading mobile app development companies, BluEnt is keen to explore the convenience of the Windows mobile platform and reach out to the millions of Windows users worldwide. Microsoft is all set to replicate the success of its desktop operating system on mobile devices.
Early adopters of the Windows mobile platform will have a clear competitive advantage. User-friendly apps and the familiarity of Windows OS platform will become the new basis of competition. We help enterprises jump on the mobile bandwagon and become a competitive mobile enterprise.
iOS App Development
Get iPhone apps that are tailored to your business needs.
From the initial design stage to deployment, our iPhone developers work with you and deliver a valuable end product. We offer expertise in iOS design and development, from Minimum Viable Product to marketing strategies.
Our iPhone application development services cater to:
Business Enterprises
Analytics-driven Companies
Marketing and Advertising Companies
Big Data Management
Enterprise iPhone Apps
Widget Development
Gaming App Development
Music App Development
Video App Development
Social Media Apps
Customization and Testing
Corporate executives, marketing professionals, managers, celebrities, retailers, and students – everyone loves to use iPhones for personal and business reasons.
It has hence become necessary to develop iPhone applications for business processes, advertising, marketing, business intelligence, analytics, entertainment, and gaming.
Enterprise Mobility. Seamless Opportunities. Achieved.
With BluEnt, the possibilities are endless!
We will customize third-party iPhone applications to work with any custom functionality on your website. Do you have an innovative idea and want to get it developed?
Fill up our Request for Services form or
Android App Development
Get Android apps developed at an affordable cost. Customized apps suited to your business needs will bring your products and services to the Android marketplace.
We design, develop, test, and implement powerful Android applications.
Our services include:
GPS and Map Integration
Android Apps Testing/Portability
Android Apps Customization and Tweaking
Android Apps Support and Maintenance
We Design and Develop Android Apps for:
eCommerce
Social Media Integration
Media and Entertainment
Finance and Insurance
Game Development
Healthcare
And much more
We have extensive experience in Android software development kit, Android media APIs, Android security architecture, location-based service APIs, OpenGL, and Wi-Fi APIs. Our applications are built to satisfy both end-users and enterprises.
Get together with our team of Android app developers and create the perfect tool for your product or brand.
Do you have an idea for an innovative Android application?
Translate mobile apps
into experiences
iPad App Development
Get iPad apps developed for your organization's needs, including business apps, social networking apps, entertainment apps, educational apps, gaming apps, multimedia apps and more.
iPad apps are an efficient and cost-effective way to connect with your target audience. Whether you want to create brand awareness or promote your products and services, BluEnt will tailor the app to your requirements.
Through a popular iPad application, you could reach millions of people.
iPhone apps and iPad apps are not the same
Many people believe that apps built for an iPhone can run perfectly on an iPad.

However, if you simply scale up iPhone apps and run them on the iPad, you will not get the optimum user experience an iPad application has to offer.

Our app developers design the iPad app from stage one, taking advantage of native features unique to this device.

Our programmers use their expertise in built-in iPad features, the iOS platform and the iPad application development process to create a unique solution for your business.
If you have specific requirements for a new iPad app or are unsure of what kind of iPad app you need
Maximum
Value Achieved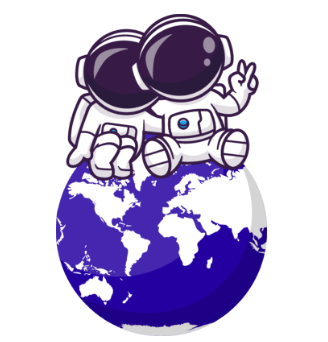 We do it all. Architecting your app strategy, application prototyping, app designing, app development, testing, and app launch. We diligently follow the proper processes to give you the ultimate mobile app.