You've got the latest CRM software, but it doesn't suit your business process. The CRM benefits for business are not visible. Will a customized CRM application solve your problem?
Has CRM implementation had a beneficial impact on your business? Very few can actually say that it has. But for the majority - it has not had much of an effect.
The customer relationship management solution they talk about hasn't made any difference to the way your business functions. The CRM runs just like another database with slightly complicated dashboards and menu options. You haven't noticed any of the CRM benefits for business that they keep talking about.
Have you got the wrong CRM software?
Relax – you are on the right track. The solution is - customized CRM application.
A CRM is a complex system designed to operate at different levels. It caters to a large number of diverse business sectors. The benefits of CRM software are only recognized when it is tailored to suit the specific need of your business function.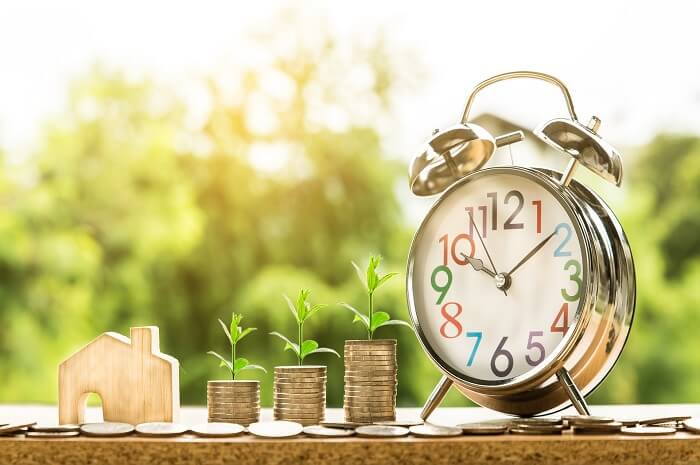 What is a customized CRM application?
A custom CRM application helps a business to manage its different processes. Every business has particular processes which are a part of their regular operations. A custom CRM facilitates business processes by automating some of the functions.
With a custom CRM you can have customized role specific dashboards. This makes work easier for the particular employee. The options and menu commands they need are easily accessible thereby hastening their work pace.
A customized CRM application is designed specifically for a particular industry. Each firm has its own unique method of running their business. They have particular CRM requirements for data storage and generate specific types of business reports.
Learn more about Website Development Services .
A standard CRM application doesn't always fit in with the businesses operational procedures and policies. To get maximum value from your investment you need a custom CRM application.
Why do you need a customized CRM application?
It is not uncommon to wonder why a standard CRM application doesn't give you the required output. Every business needs a CRM to contrive its data. But a database is not what you thought of when you invested in a CRM application.
How can a CRM application benefit your business? The standard CRM software doesn't suit every businesses requirement. To ensure that the CRM fulfills your business needs you need a custom CRM application.
You need an application which is modified to store data related to your business and generate useful customized reports. CRM customization starts at the entity level. Each business has a different set of entities around which the business revolves. Data tables are designed according to the entities. Reports are generated based on the type of data your CRM stores.
The highlight of a CRM application is that it can generate complex data reports. The CRM has powerful reporting tools which can be very useful for a business.
The benefits of using customized CRM software
Some businesses use the standard CRM software for their work. They may make a few changes to the data structures to accommodate their business specific data. This works well, but if you want to take advantage of the customer relationship management solution for businesses, it will take more than a standards CRM version.
Are contemplating having your CRM software customized? It is advisable to first understand how a custom CRM application will help your business. Is it worthwhile to go through the process of customization?
Here are some of the benefits of using a custom CRM application. These features may help you make up your mind regarding CRM customization.
Enhanced user experience: The user should feel like the CRM is facilitating their work. This is carried out by automatically performing some tasks when all the required conditions are met. Easy to navigate menu options is another benefit of a custom CRM.

Productivity: Customized CRM applications are modified to suit the specific needs of your business. It is customized according to the targets and business goals keeping in mind the business vision.

Efficiency: Every employee has a specific job description. With a custom CRM Application each employee or department can have a role specific dashboard. This means that when an employee logs into the CRM the home screen will show them menu options that they need for their job. Similarly each employee or department will have access to menu options that relate to their job description.

Save time: Isn't it a lot faster to work if everything we need is easily accessible? Role specific dashboards ensure that whatever you need for your work is on your dashboard. The CRM also has the facility to automate repetitive tasks, so an employee does not waste productive man hours.

Reports: The powerful reporting tool of the CRM enables it to generate customized reports. The CRM is capable of generating different types of reports including reports with complex calculations. The report format can be customized to suit the business requirements.
How to customize your CRM?
You've invested in a CRM hoping that it would add value to your business, but things aren't exactly how you expected. How do you go about customizing your CRM application to make it work in alignment with your business needs?
A few small changes to the customer relationship management can be made in-house if any of your employees are tech savvy. Major changes will require professional customization services.
If you have gone so far as to implement a CRM application, you may as well go a step further and get it customized for your business requirement.
CRM customization services in New York
We've learned all about how beneficial custom CRM applications can be. The next question which arises is quite obvious – how can you get customized CRM applications or rather where.
Learn more about Website Development Services .
If you are wondering where you can get CRM customization services in New York, you can stop looking. You have reached the right place. BluEnt specializes in customizing CRM applications. We also provide CRM support services. A custom CRM application enables your business to leverage the CRM for improving business productivity with better use of business resources.
Maximum Value. Achieved.