Money Management Apps: Mobile Application Development Services for Investment Firms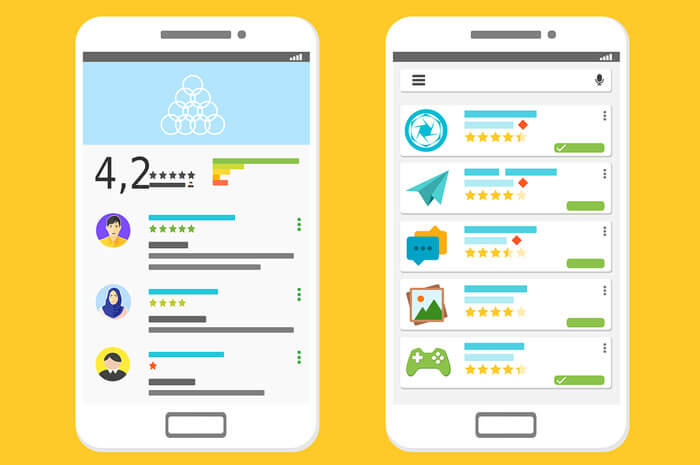 Mobile Application Development Services can totally change the way you do business. There has been a tremendous impact mobile apps in all segments of society. How can Money Management Apps help financial firms serve their customers better? There is huge business potential for investment firms who have their own customized mobile apps.
Mobile Application Development Services can transform the way an investment firm conducts its operations. The contribution of apps to the financial sector is tremendous. There are already numerous financial apps in use. Money Management Apps which record your expenses are very prevalent among the general working community. Many banks have followed the popular trend and developed an app for their account holds to management their bank accounts.
Click Here
Give us a shout!
Many Investment firms are going hi-tech and giving their customers apps to keep track of their investments. With everything going online it seems unconventional for an investment firm not to keep pace. The time to weight the pros and cons of whether you should get an app or not, is over. Now it is a matter of getting mobile application development services as soon as possible.
We cannot deny the yard stick by which success is measured. A firm which is embracing new technology, and moving ahead with the times, is assumed to be doing well. Customers like to be associated with leading firms.
Important considerations before selecting mobile application development services
To create a money management app is easy. You don't have to look far to consider the mobile app development advantages for investment firms. But before you hire a mobile app developer in USA you need to be clear on various aspects.
What will the app do?
It is important to outline the purpose of the app before considering the features. What would you like the app to do? There are numerous options which your investment firm can consider. Will the app allow the investor to make changes to their investments or is it just to view the current financial status?
How will the app benefit your firm?
The design and features of the app are dependent on the intent of the app. What you wish to achieve with the app needs to be incorporated into the app.
How to choose best mobile application development platforms to build an app for investment firms?
It goes without saying that the vast majority of the American population is iPhone users. It makes sense to hire android app developer such as BluEnt. To cater to a wider audience, you can also opt for a cross platform hybrid app.
How much does mobile application development cost?
Cost is a major consideration for any firm which is planning on hiring mobile application development services. The cost is determined by the features and functionality of the app design.
Why do you need to create your money management app?
Can't you just ask your customers to visit your website and lookup the information they need? It does seem logical. Unfortunately the fast paced life and made everything 'on the go'. Customers want to check their investment status while they are 'on the go'.
Once you have your basic requirements outlined, it becomes easier to understand what type of mobile application development services you need. When you speak with a mobile app development company you can present a comprehensive list of your requirements. This enables the app development team to start work immediately.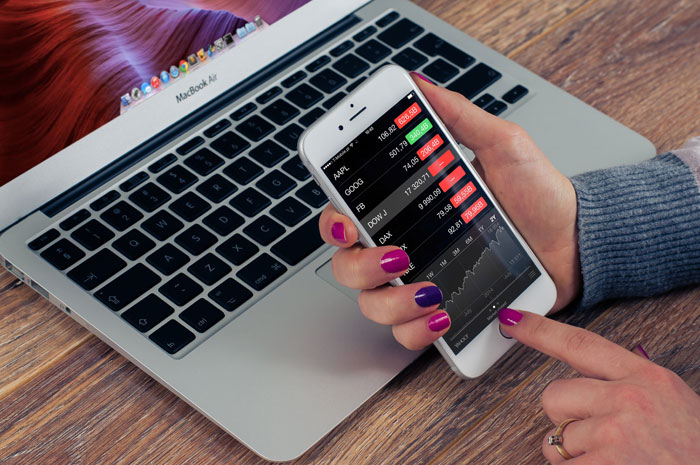 Why does an Investment Firm need a Money Management App?
What is the need for an app? Many investment firms wonder if investing in an investment app is the right step. It is a step into the future – you can be sure of this. Create your money management app for your customers. There are numerous mobile app development advantages for investment firms.
Increase business: There is no denying that investors like to put their money in firms that are moving ahead with the times. By developing your own investment app, you can get a larger number of investors.
Current financial worth: Investors are keen to know their current financial worth on a regular basis. This can be tiresome for investment companies. Giving customers online access to see their investments is one solution, but an app is the best recourse.
Improve customer services: It is the endeavor of every company to serve their customers to the best of their ability. Every successful business knows that keeping customers happy is of prime importance. An app allows a customer to remain in touch with you and keep an eye on their investments. They can check their app any time of day or night. The best part is, they get most of the information they need through the app, and hence will bother you less.
Cut costs: Many investment firms feel the need to hire additional employees as customer care agents. Employees, whose sole jobs, are to give customers information pertaining to their investments. Wouldn't you like to save on this cost? custom app development services can help to eliminate this cost. A custom app designed to cater to your customer's essential queries is what you need. This will help enable them to get all the information they need.
Customers feel secure: Giving your customers an app creates a sense of security. When people can see where their money is, they feel safe.
This is just the skim of the top of the list of all the mobile app development advantages for Investment firms. But it gives you reason enough to understand that you shouldn't hold back on getting money management mobile application development services.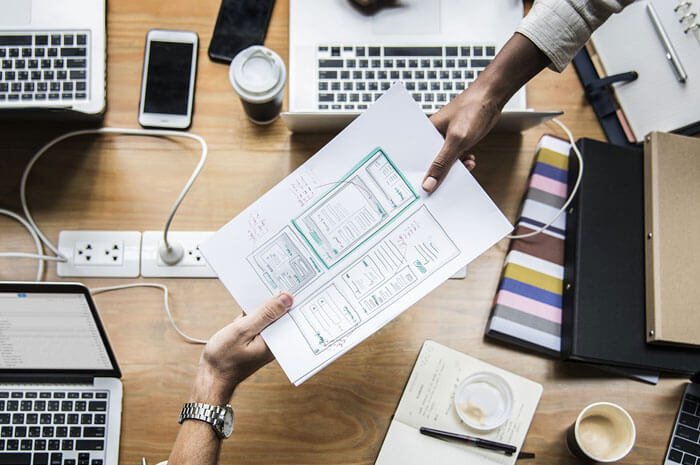 Defining the Money Management App Features
The mobile app development process starts with identifying the right mobile and web app development company. The next step is working out the mobile application development cost. The cost of the app varies based on the intricacy of the design and features.
Once these factors are out of the way you can focus on the most important step – defining the features. It is crucial to view all angles when outlining the features of the app. Some of the main considerations when hiring mobile app developers for investment firms are:
Investment independence: Give your customers the flexibility to increase their investment or withdraw funds. Though it might seem risky to allow customers to withdraw their investments, but in the long run is beneficial. The fact that they can withdraw their money anytime they choose, leads to increased investment. The independence to manage funds is one app feature which can result in tremendous growth for your investment firm.
App Security: The main essence of choosing a good mobile application development company is security. A large number of people have trusted you with their hard earned money and life savings. You have to ensure that their money is safe. A reliable iOS mobile app development company will ensure that your app is built with the highest security measures.
Conclusion: How to get your own Money Management App for Investors
Getting your own app developed may seem like a big deal and an expensive affair. But on the contrary it is quite simple. The best part is that it won't make a hole in your pocket either. We are the right mobile app development company for investment firms.
BluEnt provides one of the best Mobile Application Development Services in the USA. We have a team of app developers who are quite familiar with financial basics. Let's meet and discuss how we can get your app on the road with our money management mobile app development expertise.
Maximum Value. Achieved.