Why does My Business Need Mobile App Development?
Your business needs mobile app development if you want to:
Reach a wider target audience

Resolve customer issues quickly

Keep your audience engaged

Providing seamless shopping experience
Reaching a Wider Target Audience

Your brick and mortar shop is static. But your customer's mobile phones aren't. With a mobile app for business, you can be visible to potential customers at all times. Your business mobile app will act as a direct branding channel for your business. Mobile appsare very versatile; they provide search features, general information, new product releases, user accounts, news feeds and messaging services. When you create mobile apps for business, you're taking your business to your customers; right at a single tap of their fingers.

Quicker Resolution of Customer Issues

One of the main reasons businesses loose customers is because their queries and complaints are not resolved on time. With a mobile app, you can not only bridge this gap of customer service for your customers, but allow for a closer communication; hear their grievances and work on quicker resolutions. Whether you are offering food delivery or salon services, a chatbox will clearly make a difference in how you communicate with your customers.

Keeping Your Audience Engaged

One of the many advantages of mobile apps for businessis to increase customer interaction with your brand; and the only way to do this is to show your customers the content they want to see. Use technology at your disposal to gain meaningful insights into what kind of products are popular among your customers. Then promote them with awesome deals and limited period offers; a surefire way to be one step ahead of your competitors!

If you want to know how analytics can help in increasing users for your mobile app, BluEnt's experts would be happy to help you. Get in touch today for a free consultation!

Providing Seamless Shopping Experience

Think about the last time you visited your nearest shopping store. You probably picked up the shopping cart, collected everything inside it and then proceeded to get your shopping billed at the checkout counter.

3 easy steps and hassle-free shopping done!

Your mobile app will do the same for your business online!

When you go for mobile application development, you are giving your customers the joy of shopping from the comfort of their home; earning loyalty.

We've seen several clients of ours boost their revenues when they decided to bring their business to smartphones. If you have a mobile app idea, we'd love to hear from you. Drop us a line and our service experts will reach out to you.
What are the Benefits of Mobile Application Development?
The following are the advantages of mobile apps for business:
Accelerated product innovation

Stronger brand image

Boosted website traffic

New revenue channels

Do business independent of location
Accelerated Product Innovation

When you go for mobile app development for your business, you make use of technology to address the needs of your customers in the most efficient manner. With technology at your disposal, you drive innovation to give your customers what they want.

Stronger Brand Image

Having a business mobile app is not about gaining a competitive edge anymore. For most customers, it is a common expectation. Which is why, when you have a mobile app in place, your brand image is bolder and better; since your app will connect the dots for your customers through their mobiles and offer a more streamlined experience with enhanced capabilities.

Boosted Website Traffic

Mobile apps are essentially replicas of what your website has to offer; only they are more compact and focused. If your app is optimized correctly for Google PlayStore and Apple App Store, not only will your app get boosted traffic, but you can also redirect traffic to your website.

App Store Optimization is highly effective when done correctly; and BluEnt can help you out. Our expert marketers will analyze the right keywords and the perfect title for your app. Learn more about how you can work on building an app that sells!

New Revenue Channels

We mentioned in the beginning that you can be visible to your customers at all times. But did we mention that you can monetize your app as well? If you add in-app advertisements, your app can open newer revenue channels which aid your business.

Do Business Independent of Location

Customers drive businesses. But instead of luring your customers to your business, bring your business to you customers – all around the world! With a mobile app that has a global presence, you can increase your customer base manifold!

We can help you out in selecting the right target audience for your business. Just tell us more about your product and we'll write back to you. We promise!
Who will use My Mobile App?
The answer to this one is simple.
Your app will be used by EVERYONE!
Do you think only those who want to buy something install Amazon app?
Here is just a small list of all those who use the Amazon app besides shoppers:
Small and medium business owners

Independent entrepreneurs

Wholesalers

Retailers

Distributors

Franchise owners
Your app could have a similar reach, if you decide to build one for your business.
Where will My App be?
While we recommend having an app for both Android and iOS, it makes sense to start out small. We know budget can be a constraint for businesses and a prior market research goes a long way in selecting the right platform.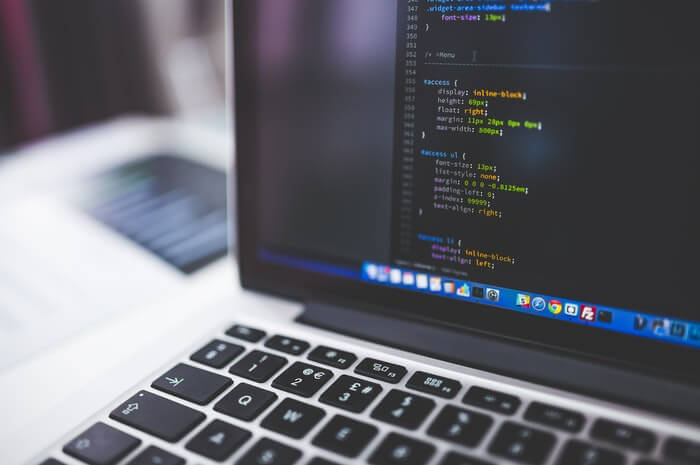 BONUS:
How to develop your Mobile App?
The three pillars of mobile app development include selecting the right platform, choosing the right language to code and the costs associated with developing your mobile application for business.
Not all mobile app ideas require fastidious efforts and excellent coding skills. Some of the best apps can be created with great mobile application platforms too. BluEnt's experts will always analyze your projects and then suggest you to go for either hard-coded app or tailor-made apps via various platforms.
Let's discuss both of these one by one!
Mobile Application Platforms: Tailor-Made for your business
With development platforms, you do not need to create your app from scratch. There are dozens of templates available with on-call support to pave for an app that sells. Let's look at some champion app creation platforms.
Buildbox

Popular as a gaming app development platform, Buildbox lets you create apps by simply dragging and dropping various modules. The platform was created with small and medium gaming entrepreneurs, designers and amateur gaming enthusiasts in mind and has been used to create top-ranking games including The Line Zen and Color Switch.

ShoutEm

ShoutEm is an awesome open-source platform that enables creation of cross-platform and native apps in React Native. There are over 200 customizable layouts which can be used to create custom apps for business.

PhoneGap

Adobe's stellar mobile app builder PhoneGap is powered with open web technology. This easy to use platform allows apps to be created in Javascript, HTML and CSS with rapid development.
Appcelerator:
Appcelerator has an extensive library of extensions which can give your app a really great makeover. The application building platform is ideal for businesses looking to create apps for multiple operating systems with extended web development skillsets.
We can go on and on, but the right platform for your business can only be determined based on the scope of your idea. Talk to our analysts today to find out which development platform is best suited to your business!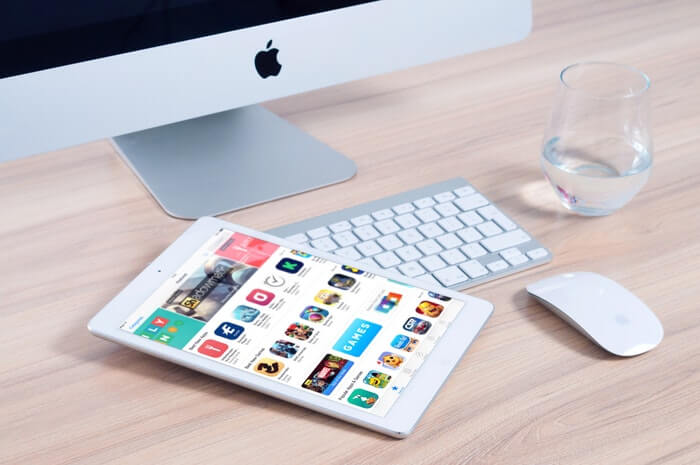 App development platforms might not be everyone's cup of tea. If your business offers a niche product and you want very specific features, then a hard-coded app might be the right call for you. The right languages depend on the kind of app you want develop.
Let's look at a few popular app development languages for the modern businesses.
Java

The holy grail of Android App Development – Java!

Java is flexible; you can either use it on a browser window or run it virtually. This flexibility is very convenient when it comes to updating software and re-using code snippets. Java is highly-preferred by app developers who want to create cross-platform apps.

Let us know if you want to create cross-platform apps. We'd be happy to help you out!

Swift

For businesses wanting to foray into the Apple ecosystem, Swift is the road to take!

You can create cutting-edge, robust and versatile apps with Swift. Plus, you don't find as many vulnerabilities in Swift as Objective-C. All latest APIs of Apple including Cocoa Touch and Cocoa use Swift predominantly and Swift developers are in high demand.

We at BluEnt are proud to endorse app development with Swift for iOS. Contact us today to find out how we can help your business create an outstanding app for Apple's iOS.

HTML5

The ideal programming language for apps with web-fronted focus!

HTML5 is supported by nearly every browser available today, so most businesses prefer HTML5 app development purely because of cost-efficiency. Added advantages of app development in HTML5 include beautiful aesthetics, seamless UI/UX experience and a quicker learning curve than its competitors.

We have created several beautiful applications with HTML5. We'd be happy to give you a demo too. Call today for a free consultation.

Once you figure out the platform and language for your application, it is time to let numbers rule. App development costs play a major role in deciding what feature an app gets and what features get slashed because of budget cuts.

There's a lot that goes behind a seemingly simple app.

Come dive deeper into app development costs.
App Development Costs: Points to Ponder
App Complexity

Simple apps are easiest to create. They take somewhere around 20 to 35 design hours and 400 hours for development with costing averaging between $55,000 to $250,000. On the contrary, complex apps can take as much as over 500 hours to develop with costs that run from anywhere between $80,00 to $400,000.

Simple apps can be created by a developer while complex apps are almost always created with a team led by project lead. Like ours at BluEnt!

Even further, enterprise applications can take over 150 hours to create with budget reaching around $600,000! They are often developed by big teams which collaborate closely with management and marketing.

Mobile Platforms

Per a report by Comentum, 63% app development market is owned by Android, followed by 33% for Apple and 2% by Windows. This means that app development costs also get affected by the kind of platform you opt for. While android users are more in number, iOS apps perform better in terms of revenue since their users spend twice as much on in-app purchases.

Choosing an App Development Company

Working with the right app development company can be a deal-maker or breaker for your business. You can go for freelancers, hire developers internally or outsource app development. We recommend third-party collaboration because:

You get experienced developers without the additional hassle of hiring in-house

App development companies always have the added benefit of working with the latest tech; an add-on that is missing with in-house teams

Turnaround times are quicker with quality delivery at competitive prices

BluEnt's developers alone have a combined experience of over 30 years. How's that for a change? We have worked with Citrix and HBO besides several other awesome clients and our analysts can join you in brainstorming the right starting place for your business app.

Help us in helping your business! Schedule a free demo today!
When can I get an App for My Business?
Ah! The quintessential question.
No time like the present. If you don't have an app yet, you are already missing out; losing to your competitors. The best time to start building an app for your business is right now. And we'd be more than happy to assist you in getting one for you. In fact, the first consultation is on the house! Give us a call today for a free consultation.
Maximum Value. Achieved.