Staff Augmentation Services
Whether you need a single resource or a team of mixed resources, including designers, programmers, business consultants, and marketing consultants, BluEnt can quickly provide you with skilled and experienced IT professionals.
Our strength lies in our ability to rapidly respond to new business process implementation, system integration, strategic orientation and resource needs.
All of it that can be accomplished non-disruptively in a time span ranging from 1–90 days.
Our resources work under your direction to help you develop, maintain and support your software applications and systems.
We efficiently manage and bridge the gap between changing staffing needs and quick 'ramp-up' facilities. We can work with you on-site or remotely.
Our services may be useful to you if you answer yes to any of the following questions:
Do you need to deliver a critical IT project within the next 3 months? Are you implementing a new application system that will require a temporary increase in IT staffing resources?
Are you planning to outsource the software application maintenance and upgrades of your existing systems?
Staff augmentation is the most effective outsourcing strategy to fulfil any of the above requirements. It provides immediate access to experienced resources, enables flexible team set-up (2, 3, 4, 10 members team) and facilitates smoother application development processes with a faster and more assured delivery timeline.
What BluEnt Offers
We help enterprises to manage their changing skill needs, providing affordable staff augmentation services. Our staff augmentation solutions fulfil a wide variety of IT resource needs, including:
Web Application Design and Development

eCommerce Solutions (Store design, Promotion, Marketing, Tracking, and Insights)

Software Application Development

Enterprise Mobility Management (Apps, Devices, Portal, Security, etc.)

Business Process Automation

System Analysis, Maintenance, and Migration

Enterprise Systems Integration

Technology Business Evaluations

Strategic Technology Investment and ROI Analysis

Customer Relationship Management System

Software Development

Testing Tools and Services

Network and Systems Engineering and Administration

Infrastructure Support and Operations
Need experts for effective staff augmentation services, contact us!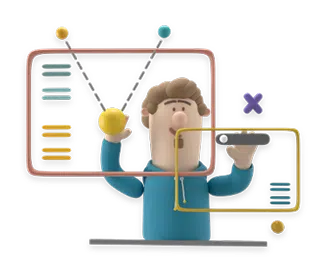 Translate Outsourcing into an experience.
Why Do You Need Staff Augmentation?
A Low-Risk Flexible Solution
Why BluEnt
As one of the leading providers of software application development, systems integration, and consulting services, we have an unparalleled experience in optimizing technology investments and aligning them to business requirements.
BluEnt's strong domain knowledge, industry expertise, cutting-edge technology systems, scientifically proven methodologies, and global delivery model can help you drive quality and speed in application development and management, increase productivity and empower growth around the world.
Staff Augmentation Process
Flexible Resources for Flexible Period
BluEnt's staff augmentation model works much like an extension of your in-house team with global outreach.
Our staff augmentation services are tailor-made to support a broad spectrum of client needs. This could be, for example, 'simple' webpage design to 'critical' software application development. We suggest the best alternatives suit your business strategy and estimated budget.
How Do We Do It?
How Does It Work?
We assign a point of contact who will focus on and coordinate the following aspects:
Kick-off the project call and communication

Identify activities to be executed by the offshore team

Develop a detailed work plan with milestones

Knowledge transfer

Organize a meeting in the overlap hours to go over changes (for example, application design, development and testing, etc.)

Maintain project protocol, standards, transparency and governance

Monitoring and increasing efficiency
How is Efficiency Measured?
Efficiency is monitored via a dashboard. Target time set by the client is compared with the actual time taken.
Advantages of Staff Augmentation
Cost Maximization
Considerable reduction in capital expenditure, overheads, and other recurring expenses. As in the long run, the staff augmentation model proves to be very cost effective.
Knowledge Retention
Sometimes clients prefer investing time in training the external staff according to their project requirements.
In such scenarios, clients have the choice to customize an outsourcing team according to their work demands and retain their knowledge for future projects, if required.
Flexible Team
If you need more resources as per your project, you can add more people to it. Similarly, you may stop using the services if the project doesn't demand it anymore.
The advantage is that you get a flexible team and you get billed only for the time period these additional resources have been used for.
Anytime, Anywhere
Improved Efficiency
Efficiency improves exponentially as the unchanged/unshuffled resource(s) execute projects faster under your supervision.
Large Team at Hand
Enlarge your team and gain a foothold overseas. Replicate your business ethics and objectives around the world.
No Hire, No Fire
Free yourself from HR policy, hiring, and staffing needs.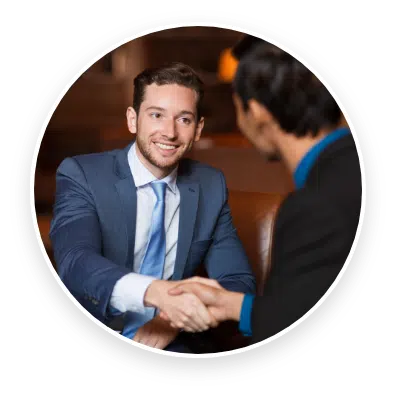 If you need staff augmentation services,
don't wait for your employees to get overwhelmed.
Write to us
InfoCentral is StatLink's state-of-the-art management software platform. InfoCentral allows for real-time remote communication,

Learn more

Gearbox Software is an award-winning developer of interactive entertainment based in Dallas, Texas.

Learn more

Horses for Sources (HfS) Research is a leading independent global analyst authority and knowledge community

Learn more
Community Musician is a mobile app for musicians to connect online and interact with musicians in local communities.

Learn more

Eve & Max is a fashion brand that follows a quality-over-quantity approach to design.

Learn more

Counterpart Communication Design is an award-winning marketing communications and web management firm located at Memphis

Learn more
Maximum
Value Achieved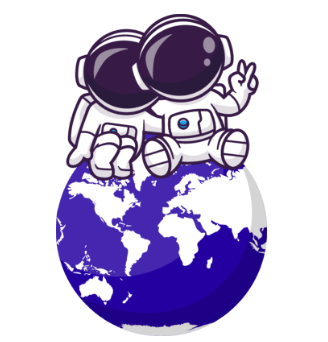 BluEnt takes care of the whole project for you, from architecting your app strategy, application prototyping, app designing, app development, testing, and app launch. We diligently follow the right processes to give you the ultimate product.