Your brand's first impression is greatly influenced by your eCommerce landing page. Landing pages also impact your customers' engagement, conversion rates, and the brand's overall development.
Unfortunately, businesses don't realize how important having a landing page is and overlook the power of this influential instrument on new clients and existing ones.
In this blog, we will explore strategies to increase your conversion rate and create a positive image of your brand and products through an eCommerce landing page.
eCommerce Landing Page: The Basics
eCommerce landing pages serve as online stores and since the pandemic, it has gained even more importance. The beginning of the visitor's purchase experience is initiated by this, which also keeps them on your website.
According to Statista, global retail e-commerce revenues were expected to reach 4.9 trillion dollars in 2021. Over the following four years, this amount is predicted to increase by 50%, reaching roughly $7.4 trillion by 2025.
Did you know that it takes visitors only 50 milliseconds, less than 0.05 seconds, to decide whether they like your website and if they will stick around or not? This is where eCommerce landing pages can be extremely powerful.
Here's what you need to know about the best eCommerce landing pages.
eCommerce landing pages are designed to convert potential buyers and include content that is succinct and easy to grasp, making the value offer evident and lucrative.

The best landing pages may act as a catalyst to increase lead generation, conversion rates, and marketing campaign effectiveness.

The main purpose of eCommerce landing pages is to persuade visitors to accomplish a predetermined task. This is largely about making a purchase.

The page motivates buyers with a clear call to action, also known as CTA, and is customized to the buyer's objective.

Concise writing, eye-catching graphics, and social proof components like customer testimonials and reviews are all included in the page content.
How can you improve your eCommerce landing page with the help of exceptional web developers and web designers, such that it achieves its purpose? We'll provide the most effective tactics that can prove to be remarkably beneficial for every eCommerce business looking at exponential growth.
Irrespective of whether you are just about starting your eCommerce business or have a full-fledged company, these tips and tricks can benefit you enormously!
Strategies To Create High Converting eCommerce Landing Pages
The best landing page for eCommerce is dominantly tailored not only to the visitor's interests but also to where they are in the sales funnel.
The landing pages for new visitors who are just browsing will be very different from those who have already visited your site and started buying.
Each page you and your team designs need to be personalized to certain advertising campaigns, consumer groups, and sales funnels. However, a few recommended eCommerce landing page best practices have been consistently shown to work well for businesses around the globe.
Focus on a specific audience
You must choose a certain audience that would be interested in your brand and products while creating your landing page. This will facilitate the creation of tailored adverts that will grab the visitor's attention and persuade them to buy as these leads will be inclined to do so.
Additionally, you should think about the wording and overall content used on your page. Adding emotive elements to your eCommerce landing page's content to communicate to the consumers in your target demographic can help significantly.
You may greatly improve your conversion rates by developing landing pages that are specifically fitted to your buyer profiles.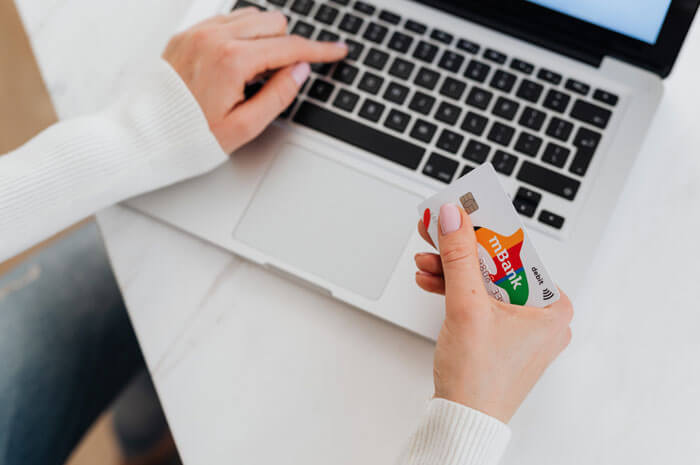 A person using the bank card by Karolina Grabowska
User-centric design: what customers want
User experience design is a notion you have undoubtedly heard about. Customers' desires, motivations, and frustrations are significantly crucial while optimizing an eCommerce landing page.
All information and services across touchpoints need to be customized per what the client wants to know and do.

You may adjust the language and design in a way that communicates directly to the clients by having a thorough understanding of them.

Persona creation is one method for keeping your target audience profile in mind when designing.

A persona is a representation of your ideal client, including details about their motivation, objectives, language, income, and issues they are trying to address.

Shoppers are significantly more inclined to buy when they realize that the items fulfill their demands or solve their difficulties.
Therefore, using user-centered design or understanding users should be a core component of the marketing plan.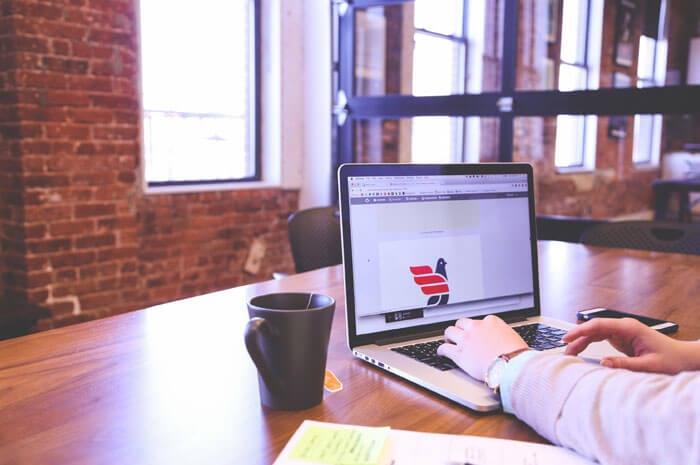 A person using the laptop and working on a design by Startup stock photos
Optimize for different devices
When designing e-commerce landing pages, businesses should consider more than simply a desktop view. This is especially given that many consumers claim to use mobile devices to discover new brands and items.
User experience design is concerned with how a website appears, functions, and behaves on a variety of devices. No matter the device, landing pages need to offer the same buying experience.
Whether a visitor is using their PC, tablet, or smartphone, a great landing page must look quite attractive and uninterruptedly operative on all these platforms.

Pages must load quickly as well. A normal visitor won't hold their breath for a website to load for more than a few seconds. They will just go and look at one of your rivals if it takes too long.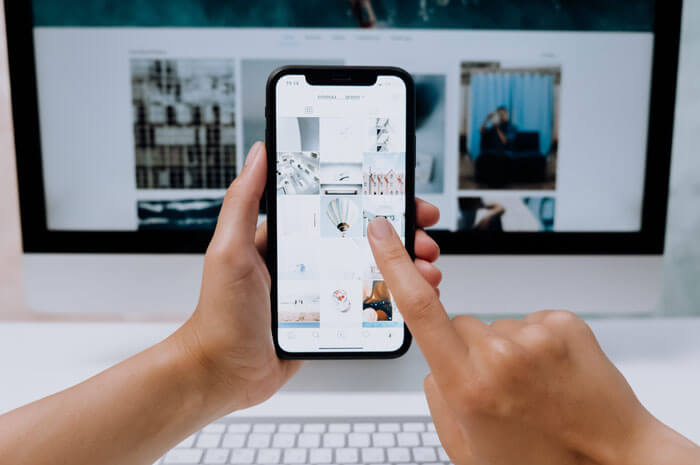 A person using the desktop and smartphone by cottonbro
Content: well-defined, relevant and attention-grabbling
One of the greatest methods to create effective content is to employ the same phrases your prospects are looking for or expressing, in line with their requirements and goals.
Remember, the content must be captivating, credible, and persuasive while offering sufficient information for site visitors to make the desired decision.
The fundamental thesis of your landing page should be stated in your first title. In as few words as possible, it should describe your product to visitors and explain how it will benefit them.
We have noticed that the headline is at times about the merchandise or a product feature. These feature-focused headlines fail to explain to the shopper the benefits of the product or why they need it in their life.

A benefit-oriented and attention-grabbing headline should highlight the futuristic value by focusing more on the awe-inspiring house, atmosphere, and person that the shopper will obtain once they purchase your product.

Consider the value that is provided to the user more when creating an eCommerce landing page optimization strategy.

Keep in mind that consumers are considerably more likely to convert if you focus on what's in it for them rather than the business and your products.
Most emphasis on decluttering and visual appeal
There are several ways to optimize the design of your eCommerce landing page.
Do you know that countless purchases can be hampered by unnecessary distractions such as the navigation bar?

The most important step when working on your eCommerce landing page design is to get rid of any inessential items. The shoppers will simply use clutter as a reason to leave your page.

Another interesting fact is that consumers very often bounce within 8 seconds if they don't immediately understand the value you offer.

Additionally, you must choose premium non-stock photos. They demonstrate the sincerity of your brand and will enormously appeal to consumers.
Your selling rates can increase exponentially if you build your landing page to appeal directly to the demographic you are attempting to reach.
Recommended Reading: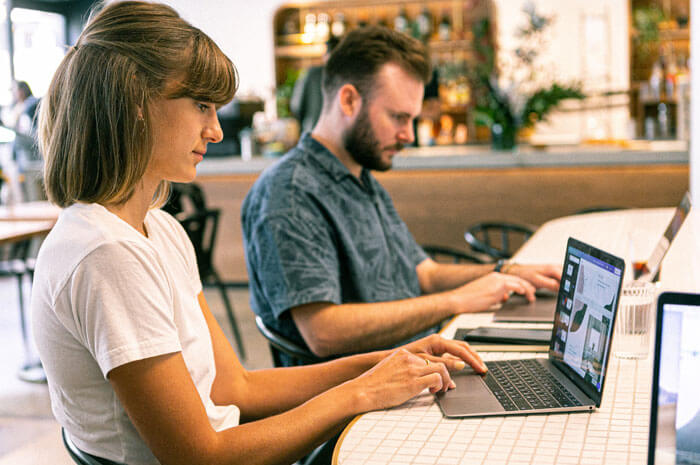 A person using the desktop and smartphone by cottonbro
Social evidence is a potent trick!
Customer feedback is influential in a big way. We all are aware of how our human instinct is to imitate others, especially if the others have only great things to say about it.
Social proof influences the early impressions of your brand. Finally, it impacts the future shoppers' decision-making process regarding whether to make a purchase.

eCommerce landing pages are a great way to leverage social proof. Highlight who your customers are, what they are buying, and why they absolutely love your products.

Using eCommerce landing pages to demonstrate social evidence is a brilliant idea. Draw attention to the things your loyal consumers have purchased and the rave reviews of your offerings.

To hasten the decision-making process, you should include social evidence that incorporates your top reviews or client count.
Well-defined and action-focused CTA
On your eCommerce landing page, there must be a clear call to action (CTA) if you want site visitors to convert from casual browsers to paying customers.
Several copywriting strategies can compel site visitors to act. Your word choice is one of the most crucial tools to grab their attention.

Don't forget to use action-oriented language. Clearly define what the shoppers need to do and make it simple and easy for them to take the defined action.

Maintain a single CTA on your eCommerce landing page. This will aid the shoppers in conserving their concentration rather than becoming confused by several CTAs.

If your site visitors are only just starting to get acquainted with your products, you may use a CTA like "explore more." as an illustration. Use "purchase now" as your CTA when your consumers are getting close to buying your merchandise.
A live chat feature is essential
Buyers frequently have significant questions that will strongly influence their choice of whether to purchase your goods. Visitors can get quite perplexed and leave the page if that information isn't present.
Giving shoppers the option to live chat with your team is therefore crucial. This will help them quickly discover responses to their inquiries without closing the eCommerce landing page.

For big-ticket products or B2B purchases, a live chat feature on your eCommerce landing page is imperative because these consumers may require further persuasion before spending a significant amount.
A landing page is what shoppers explore committing to make even a single purchase. This is what has made landing pages the go-to place for all eCommerce companies.
You can plan your page to align with your marketing campaigns and target markets by using the best practices and eCommerce landing page examples provided in this blog.
Developing a successful and the best landing page for eCommerce is important but also quite challenging for the lifespan of your website.
You must keep up with the latest tips, tricks, and trends when designing high-quality landing pages and websites that convert visitors at a rate significantly higher than the industry average.
Conclusion
With shoppers having a plethora of choices, and the rising price of digital advertising, significant efforts and resources are devoted by businesses around the globe to drive shoppers to the eCommerce landing pages and increase their sales.
Therefore, it would be enormously beneficial if you didn't undervalue them in your eCommerce marketing efforts. Remember, website traffic can only get you so far in terms of acquiring prospects, but optimized and well-designed landing pages can eventually work wonders for your company's overall success.
Landing page and website development involve organized planning, teamwork, and meticulous execution and for this hiring an eCommerce website design company is key. If you are looking to build a top-notch landing page and website, BluEnt's eCommerce website development and mobile development expertise are at par with global standards.
Ready to boost your business by building high-converting eCommerce landing pages? Contact us now!