Business Process Automation (BPA)
Organizations need to manage, share and communicate functions, projects, and resources. They also need to control mushrooming departments and divisions.
Automating business processes requires customized software application and integration into the existing working model of the organization.
In today's competitive business world, if you want your enterprise to be agile and responsive, then Business Process Automation (BPA) is an effective solution.
When we talk about the automation of your enterprise, it means automating business process flow, elimination of non-value human intervention, and allowing enterprise applications to communicate intelligently and share information.
Why Should You Automate Your Business Processes?
Save time by increasing the speed of process

High return on investment (ROI) is achieved, as the most intensive labor-oriented processes are automated

Improved quality and fewer errors as automated verification leads to an improvement in the quality of information

Real-time visibility into each step of the process, resulting in enhanced communication.
BluEnt enables enterprises to automate business processes according to the unique business requirements of every organization. We work with our clients from the very conception of the project to analyze and absorb the functionality and working model of their organization.
Following which we offer them business process automation (BPA) solutions that ensure flexibility and commendable scalability thus, never locking them into a single operational model.
Let BluEnt Automate Your Business Processes
BPA solutions consist of a comprehensive workflow engine. This allows flexibility in managing business processes.
Some of our business process automation services include
Enterprise Resource Planning (ERP): This is a multi-module application that helps an enterprise to manage its businesses like product planning, purchasing, maintaining inventories, tracking orders, human resource management etc.

It is often referred to as 'Back Office Systems' since the public is not directly involved. Transparency across the entire organization, lower production costs, invoicing, ordering, accounting and record keeping costs are a few benefits of an ERP application.

Customer Relationship Management (CRM): It is software for managing meaningful and sustainable relationships with your customer base.

CRM brings together information from all data sources within an organization to give one integrated view of all customers in real time.

This allows employees of sales, customer support, and marketing division to make quick decisions to target their marketing strategies towards potential customers and identify existing and profitable customer base.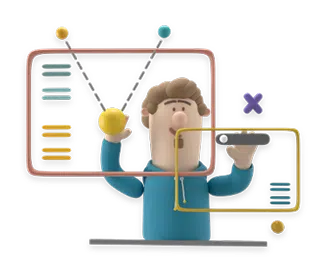 InfoCentral is StatLink's state-of-the-art management software platform. InfoCentral allows for real-time remote communication,

Learn more

Gearbox Software is an award-winning developer of interactive entertainment based in Dallas, Texas.

Learn more

Horses for Sources (HfS) Research is a leading independent global analyst authority and knowledge community

Learn more
Community Musician is a mobile app for musicians to connect online and interact with musicians in local communities.

Learn more

Eve & Max is a fashion brand that follows a quality-over-quantity approach to design.

Learn more

Counterpart Communication Design is an award-winning marketing communications and web management firm located at Memphis

Learn more