If you want to focus on a niche or industry to efficiently meet your customers' needs, you'll want to know what a vertical market is.
The more specific your business vertical, the more likely your company is to increase profits. In this article, we'll help you understand what vertical and horizontal markets are, and the merits of both.
Introduction: What is a Vertical Market?
A vertical market (also called a "business vertical") is a type of market that consists of a group of organizations that are connected due to a common niche. These organizations will want to meet the specific needs of that niche market, and not serve a wider market.
Previously, many companies preferred a "conventional" marketing system where wholesalers, producers and retailers operate independently. This type of system risks causing conflicts between organizations and even business partners and reducing ROI.
Industry itself is a broad category may include software, hospitality, healthcare, retail, and so on. Verticals add a further layer of specificity to indicate what organizations do and whom they serve. As an example, within the software industry, you could target the vertical of marketing technology.
In the vertical marketing system, wholesalers, retailers and manufacturers all work together to reach their business objectives. Each organization retains the power to control channel activities. This leads to more efficient business management, reduced product costs, and a greater market share.
A vertical marketing system can be more easily understood by contrasting it against a horizontal marketing system.
What is a Horizontal Market?
Horizontal markets, unlike vertical markets, meet the needs of clients in a broad variety of industries, instead of a niche industry.
Take grocery stores. Walmart partners with a wide variety of retailers across several industries and serves almost every market demographic, and hence would be considered part of a horizontal market.
On the other hand, Whole Foods focuses on organic grocery products, and would be considered part of the organic grocery vertical market.
Organizations within the organic grocery vertical market create a specific market environment and set their own business standards. Conversely, organizations in horizontal markets have more varied business activities, suppliers and customers.
Products within a horizontal market might include widely applicable time management apps and database management systems.
Horizontal markets are often (though not always) adapted by new or small businesses that may lack resources, staff or capital. Hence, these businesses partner with other organizations – permanently or temporarily – to share profits and resources.
Types of Vertical Marketing Systems
Contractual
Each member of the distribution channel behaves as an independent entity with integrated pursuits. Companies sign contracts with big distributors to sell products and remain competitive. An example of a contractual system would be working with a franchise such as McDonald's or Pizza Hut. To open a store, individuals need to obtain a license and follow the practices, guidelines and standards of the franchisor.
Corporate
A single organization has ownership over every stage of the supply chain. One business controls the production, development, marketing and distribution process. An example of a corporate system would be Amway, which sells only through its authorized stores.
Administered
The largest company informally dominates and organizes the system. This company influences the flow of products from producer to end-user despite the lack of a formal agreement. Often, smaller businesses have to work under their terms when it comes to price points, stock and branding.
Vertical Marketing System Examples
Clients in vertical markets have specialized priorities and needs.
As an example, a law firm would require a document management product specifically tailored to its business processes. It would also require managed printing services, since it would have a greater printing need than most other companies.

Specialized needs can and often do extend to regulatory compliance. For example, healthcare companies need to meet legislation requirements such as the Health Insurance Portability and Accountability Act (HIPAA) or risk fines.

Vertical markets can often be further segmented into smaller niche markets or subcategories. For example, within the hospitality vertical market, a company may target a niche of cruise ships.
In certain cases, a market might be very specific and lead to a unique isolated vertical market. However, in general, industries include various market verticals with some possible overlap.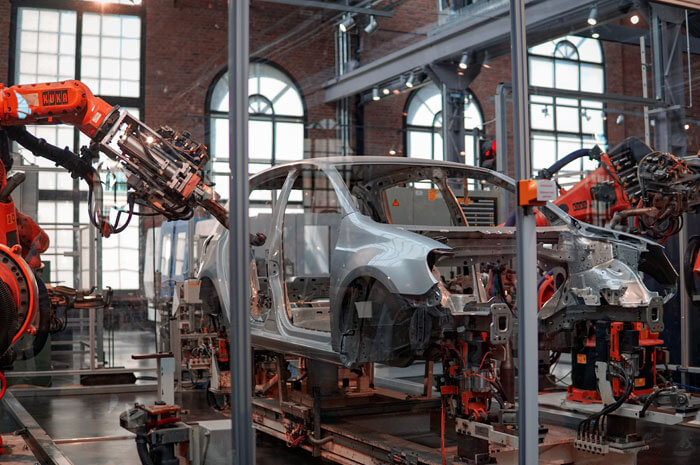 Credits: Lenny Kuhne, Unsplash
Advantages of a Vertical Market
Organizations in a vertical market gain expertise in their market's regulations, trends and terminologies, and hence increased competitiveness.

Targeting a narrower customer base means more focused marketing campaigns, which can be less costly than trying to reach a wide audience.

Specializing in a vertical can help you become an integral part of a client's business in the long run.

You can charge higher rates for specialized services and products, leading to higher profits.

Building stronger relationships with suppliers, consumers and distributors.
Reduced competition and potentially faster sales.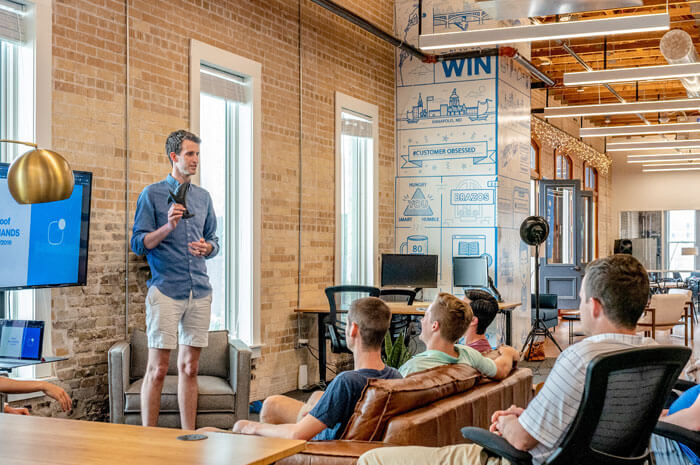 Credits: Austin Distel, Unsplash
Advantages of a Horizontal Market
Horizontal markets have their own advantages. You should know them so that you have a more complete idea of both systems and can choose the best one for your purposes.
Reduced costs due to sharing resources with other organizations.

Lower chance of being negatively impacted by lower demand, since there is a larger and wider customer base.

Opportunity to utilize different pricing models for various markets.

Easier to identify and optimize quality of services and products.
Conclusion
While vertical and horizontal marketing are very different, they tend to be used together. Having said that, knowing the differences between the two will help you meet your clients' needs more effectively.
If you are in a vertical market and need to meet your clients' needs, BluEnt can help you get there with its custom app development, eCommerce website development, and product development services. We cater to Fortune companies, SMEs and funded startups. Browse our case studies to see how we've helped companies like yours.
Ready to take your business to new heights? Contact us now!
Maximum Value. Achieved.