Fewer than 1 in 5 people (18%) follow an effective time management system. What's more, business owners spend about seven hours every week on activities that don't matter. One way to help tackle these problems is by using the best time management apps.
We'll help you choose which one works best for you.
Introduction
Time management apps (sometimes conflated with productivity apps) are one of the easiest and cheapest ways to get organized and boost productivity. They help keep track of what you're doing and when. Whether you're a manager trying to organize your team or a student trying to ace exams, there's a time management app out there for you.
In this article, we have rounded up some of the best time management apps, complete with their pros and cons, so you can make the decision of which one to use.
Let's get organized!
The Best Time Management Apps
Available on Android, iOS and desktop.
Focus Keeper is a time management and productivity app that enhances your focus using the Pomodoro technique. This is a popular time management method created by Francesco Cirillo.
It is an especially useful method if you tend to get distracted while working or studying. The Pomodoro technique is also helpful for repetitive tasks such as going through your overflowing inbox.
The technique is as follows:
Pick a task or project to focus on

Set the timer for 25 minutes and begin work

Take a 2–5 minute break when the buzzer sounds

Repeat the process

After four sessions, take a longer break of 25 minutes

Record each session
Focus Keeper helps to ease your anxieties over time pressures, and is an excellent app to help prevent burnout for you and your team.
Pros
Preset 5 minute breaks & 25 minute long breaks

Allows users to set number of Pomodoros per session

User-friendly, customizable interface
Cons
Paid plan required for more features such as changing goal from default of 12, changing length of breaks or Pomodoros, alarm sounds, theme and color options, and data reports beyond 3 days.
2.

RescueTime – Motivation and Productivity

Available on Android, iOS and desktop.

If you despair at the idea of organizing your time, RescueTime may be the right fit for you. The app sends weekly reports inform you of the things that are distracting you and taking away your valuable time.

RescueTime is designed to help you avoid becoming overwhelmed by a number of different tasks.
Automatic time-tracking

Reporting tools

Distraction blocking tools

Team software dedicated to time management for team members
Pros
Tracks time on sites and apps

Good customization and reports
Cons
Mobile app could use some work

Paid plan needed for extra features such as alerts, customizing recorded offline time,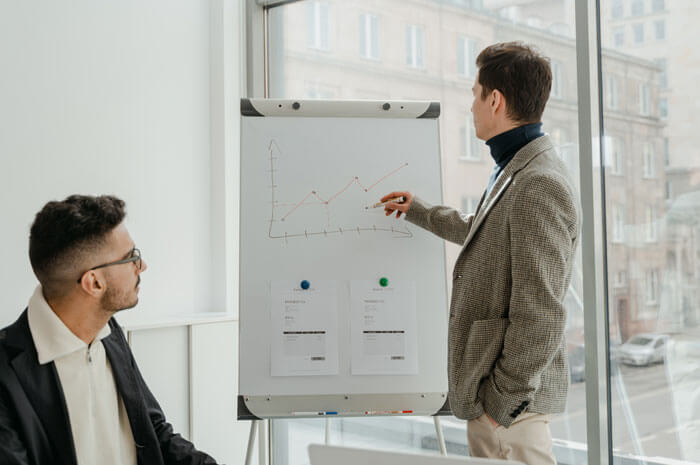 Credits: Mart Production, Pexels
3.

Toggl – Time Tracking & Project Planning

Available on Android, iOS and desktop.

Toggl allows you to track how much time you spend on tasks and projects, and helps you to decide how to manage them better.

It has an intuitive interface and includes time-saving features, and is a good alternative to timesheets if you want to track time for projects.

Pros
Detailed reports help users understand why projects got delayed so it can be avoided next time

Simple, intuitive user interface

Compatible with a variety of applications, so it will probably work with your existing software

Easy to set up

Daily, weekly or monthly email reports from employees
Cons
Not a wide range of features, including scheduling and invoicing, outside time tracking

More expensive than other time tracking apps, so it may only be useful to large companies
Available on Android, iOS and desktop.
If you feel overwhelmed with managing all your tasks and devices, this app is for you. It's a free tool that is compatible with Outlook, Gmail, your mobile & computer, etc., and lets you sync all your devices.
This app will remind you of your tasks and help you manage them. You can also share lists and tasks with other people. Hence, it is a good option for teams. Having said that, it is especially good for household tasks.
Pros
Decent array of features

Works offline

Many third-party app integrations for added functionality
Cons
Requires more manual input than other list apps

Pro version is expensive

No location-based reminders

Not very powerful

Not suited to complex team collaborations
5.

Galarm – Social Alarm & Reminders

Available on Android & iOS.

Galarm is a "social alarm" app that helps friends or family remain organized via reminders and alarms. This makes it easier to get things done. For example, if a child needs to hand in their English homework, Galarm will remind the child that it is time to turn it in. Parents can receive an alert to check in to ensure it's done.
Ability to create alarms, with various repetition options and custom tones.

Group alarms help coordinate group or team activities and chat with participants. This can help meet deadlines.

Option to get notified if someone's alarm is missed or snoozed.

Option to organize alarms by categories and export alarms to calendars.
The downside is that, in a group or team situation, everyone needs to be using the app as well.
6.

Evernote – Organizing Your Notes

Available on iOS & Android.

Evernote is a great productivity tool that will help you to organize and capture all your ideas and thoughts in different ways, such as voice, images and notes. Users can also record meetings, speeches, and interviews.

Since note taking is universally helpful, there are few people this app will not benefit. However, if you are a small business owner, public speaker, content creator or student, you might want to consider the premium or business plan for advanced features.

Pros
Good search functionality

Convenient integration with various tools, including Gmail, Google Drive, Slack, Salesforce and Outlook

Great organizational system for documents, with simple 3-layer hierarchy format

Broad range of formatting

Web browser extension (called Web Clipper)

App allows teams and groups to communicate and collaborate

Users can share notes, notebooks and checklists with links or emails
Cons
File upload limit of 60 MB per month

Note size of up to 25 MB for free, which may be too little for images and other multimedia

Not as pocket-friendly as other notes apps for extra features

Integration with Office 365 is time consuming and somewhat unreliable

Customer service could be improved

Web app is limited regarding image features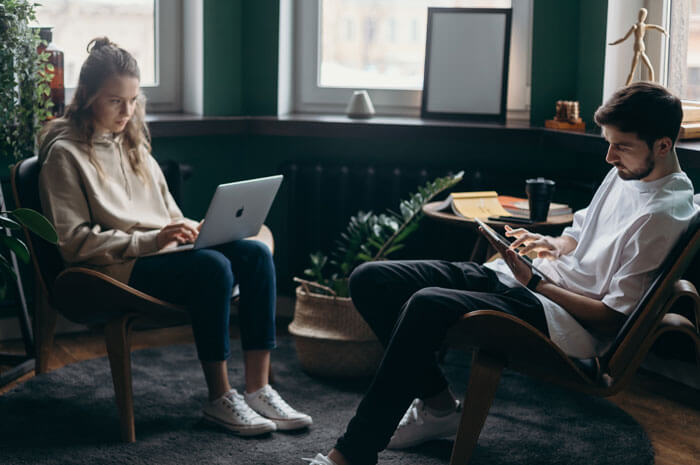 Credits: Cottonbro, Pexels
7.

Todoist – Task Manager

Available on Android, iOS and desktop.

Todoist is one of the best time management apps on the market. It is a digital to-do list and allows you to schedule all your activities and tasks. Items can be organized by priority and given due dates. There's also the option of adding notes for your tasks.

Pros
Good for natural language processing – type as fast as you think

Balance between power and flexibility

Add tasks from anywhere as long as you are online

Amazon Echo and Siri integration
Cons
Subtasks do not work very well and are not intuitive

Windows app is not as good as Mac app

Creating custom lists or views can be troublesome

Premium model required for advanced flexibility
8.

Trello – Modern Project Management

Available on iOS, Android and desktop.

Trello allows users to easily and quickly see who is doing what. Hence, it is great for collaboration and teamwork.
Visually appealing – taskbars, avatars & color coding

Easily see who is doing what

Additional calendar views and dashboards available

Used by large companies such as eBay and Fender
Pros
Free version has many features

Highly customizable

Integration with tools such as Dropbox and Google Drive
Cons
Time tracking is not seamless

Paid version is not pocket-friendly
Conclusion
Ultimately, the top time management apps for you will depend on your unique requirements, whether you are a CEO, employee, homemaker or student.
Of course, there may not be a time management app on the market that exactly fits what you think people need. This is where custom mobile app development comes in. You'll get the features you want, when you want them.
For professional app development services, BluEnt is just a click away. Our experienced developers create scalable, intuitive apps for iOS, Android, and Windows for Fortune companies, SMEs and funded startups. Check out our case studies to see how we've helped other businesses like yours.
Ready to bring a great app to the market with a mobile app development company at your side? Contact us now!
Maximum Value. Achieved.