The cost of acquiring new customers has increased by 60% in the past six years. Customers have become more wary of brands and marketing has become more expensive. In fact, small business owners and decision makers said in a survey that customer acquisition is one of their largest challenges.
However, with the right customer acquisition strategy, you can improve your sales conversion, capture your customers' attention and create better engagement.
In this article, we'll show you how.
Introduction: What is a Customer Acquisition Strategy?
A customer acquisition strategy involves onboarding new clients or customers to your business via specific techniques. The goal is to grow revenue and acquire new customers.
In some ways, it is similar to marketing – you are searching for ways to connect with clients and showcase your brand. Hence, there is some overlap between the two.
However, while marketing builds awareness, acquisition works towards driving action.
For example, if you run a Twitter ad aimed at your target audience, you can track how many people have commented on or shared your ad through metrics. This is part of marketing.
Acquisition has to do with what happens after people receive your emails or click through to your page. If they take action by purchasing your services or products, this is acquisition.
Why is it Important to Have a Customer Acquisition and Retention Strategy?
To stay competitive, companies need to fuel growth. This happens primarily in two ways:
Attracting and converting new customers

Persuading existing customers to spend more
In turn, this allows your business to:
Earn revenue to reinvest in growth, meet costs, and pay employees

Grab the attention of outside parties such as investors, influencers and partners by showing evidence of traction
Key Elements of a Customer Acquisition Strategy
1.

Finding the Correct Acquisition Channels

There are many channels through which to deploy a customer acquisition strategy. Some of them include content marketing, digital advertising, affiliate marketing, SEO optimization, direct email, social media campaigns, and traditional advertising (TV, print, radio).

Some channels will be of higher value than others for your business. The only way to know which one is to test a variety of them and measure their relative performance and customer acquisition cost (CAC).
2.

Integrating Business Goals/Strategy

You should establish at the outset what your success will look like and what metrics you are planning to use to measure it. Furthermore, when setting campaign and business goals, you should consider industry benchmarks and marketing's previous impact on growth.

Pay attention to customer churn as well. If churn is high and your campaigns have to make up for losses, it will be difficult to drive growth. This can be helped by a customer retention strategy.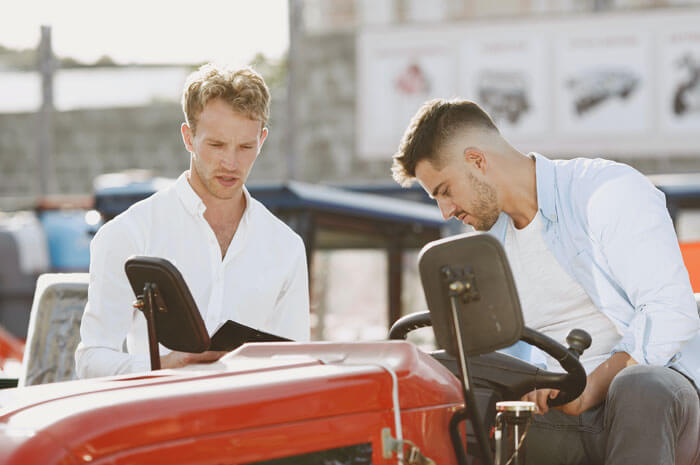 Credits: Gustavo Fring, Pexels
The Customer Acquisition Funnel
The customer journey can be visualized with a funnel or similar graphic that shows the stages of the purchasing process. As customers move through the funnel to become buyers, they gain awareness of your business, consider your service or product, and decide to make a purchase.
Lead generation usually happens at the top of the funnel, lead acquisition occurs in the middle, and lead conversion occurs at the bottom. The top of the funnel is wide; the funnel narrows as lower-quality or unwanted leads fall away and the remaining prospects move closer towards a purchase.
These are the stages of the funnel:
Awareness: Prospective customers are exposed to your brand through marketing.

Interest: Brand educates consumers and distinguishes itself. This may involve appealing to their emotions with a resonant or interesting message.

Consideration: Prospects visit your website, consume or download content, and might register for a free trial. They become more familiar and comfortable with your brand, services and products.

Intent: Prospects shift closer to making a purchase by adding items to their shopping cart and/or watching product or service demos.

Evaluation: You attempt to engage prospectives further in response to their recent activity. At this point the prospects seriously consider the benefits or costs of making a purchase. They may opt for a similar product or brand, or do nothing.

Purchase: Prospects become customers by completing a transaction. You can also cross-sell, reward customer loyalty or upsell.
Top 10 Ways to Hone Your Customer Acquisition and Retention Strategy
1.

Optimize Older Content for Organic Search

Whether it is B2C customer acquisition or B2B client acquisition, getting easily discovered online is a key component of any acquisition strategy. You can do this in a few ways:
Refresh old content with updated info, new links, etc. and republish it. This can affect its ranking and boost your website traffic.

Identify which of your content gets the most clicks and why. Is it feature-specific, location-specific, industry-specific queries, etc.?

Update the date of a blog post to the present day and republish it. However, this is a quick solution and it is better to actually update the content and re-promote it on email, social media, etc.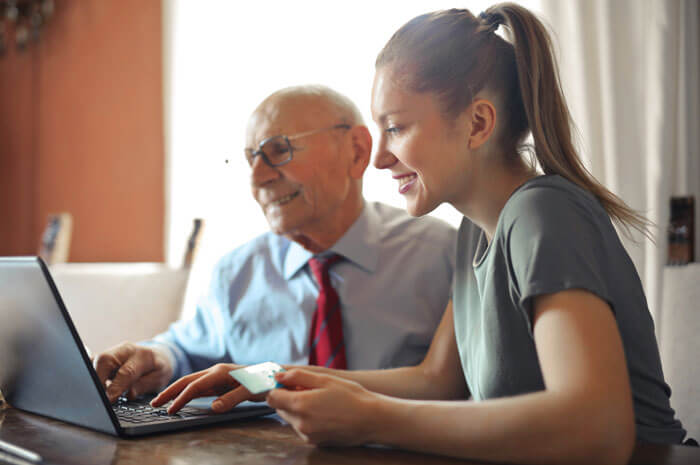 Credits: Andrea Piacquadio, Pexels
2.

Use Multiple Channels

Use multiple channels, including email, social media ads, and even direct mail. This ensures that a single underperforming channel or ad does not tank the whole customer acquisition effort. It also delivers better results.
Identify the audience who needs your service or product.

Consider using the 1/5/20 strategy: one direct mail, five emails, and twenty ads on social media to each consumer. This can lift your response rate significantly.

This strategy works especially well for healthcare, insurance, and lending offers.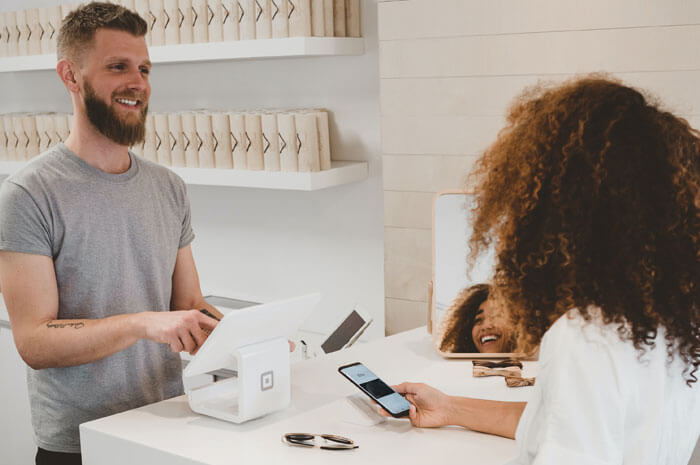 Credits: Clay Banks, Unsplash
3.

Invest in High-Quality Creatives

Videos and images that are not compelling to your audience are just a drain on your resources. In fact, creatives that reflect poorly on your brand can have a detrimental effect on your business.

Remember that your strategy is only as effective as the quality of your creatives. In recent years, high-quality images and videos have become crucial for social advertisers, whether for downloads, purchases or signups.
4.

Social Advertising and Engagement

Social advertising offers a relatively low-cost way to engage prospects, generate leads, and build brand awareness. It is the process of developing and deploying clickable advertisements.

They can be reached through messaging apps, social media platforms, outside apps and websites, and news feeds.
5.

Optimize Ads

Use quantitative creative testing to fine-tune and refresh your ads. This involves switching different elements and testing how effective they are.

Examples of elements include CTAs, images, video length, and ad copy. It is generally more cost-effective to create fresh variations of existing ads 80% of the time, and spend the rest of your time on developing new ads.

For paid ads, depending on your budget and priorities, you can pay per impression (CPM, or "cost per thousand") or pay per click (PPC).
6.

Aim to Be Transparent and Helpful

Product information and brand messaging should be straightforward and simple. Calls to action should be clearly defined and offer a precise benefit. Additionally, include testimonials, ratings and social media mentions whenever possible as social proof.
7.

Partner with Other Companies

Brands can leverage each other's influence and pool resources and customer bases to increase each other's leads. Customer acquisition becomes a joint effort.

Co-branding has produced some great results, such as the Spotify/Uber "soundtrack for your ride" campaign and Bonne Bell's Dr. Pepper Lip Smacker.
8.

Resend Unopened Emails

Target people who have not opened your subscriber emails. Two days after sending your email, identify the subscribers that did not open it. Resend this email with a new email subject line to only these people.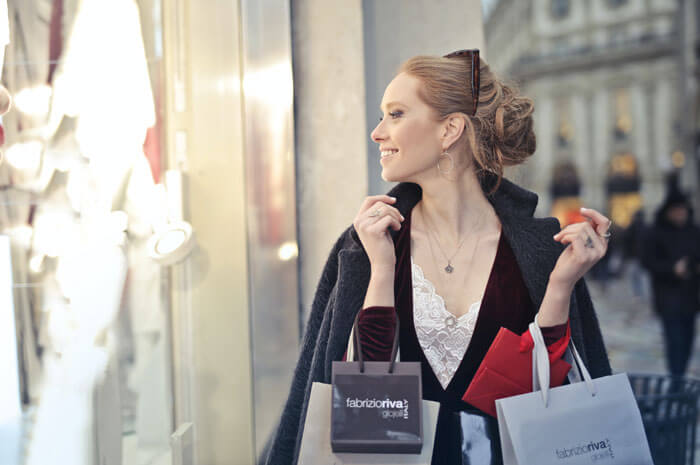 Credits: Andrea Piacquadio, Pexels
9.

Identify Customer Needs

A simple way to do this is to ask your customers what they need. You can attach a two or three question survey in your emails. Ask customers who just purchased a service or product why they did so. Use this data to expand your marketing strategy and build new offers.

You can also use data analytics to analyse your customers so you can get the information you need.
10.

The lifetime Value Rule

Try to limit your acquisition spending to 25% of your customer's lifetime value. For example, if you have a customer that averages 4,000 USD in lifetime value, your spending should remain under 1,000 USD per new customer acquired.
Conclusion
Customer acquisition is more difficult than customer retention and upselling, especially if you're looking at a B2B acquisition strategy.
However, gaining new customers in invaluable for most businesses for increasing revenue and brand awareness. Becoming adept at it puts you ahead of your competitors and benefits your customers.
If you need big data analytics to help you hone your strategy, BluEnt is just a click away. We serve Fortune companies, funded startups, SMEs, tech companies, energy companies, TV channels, PR/digital media agencies, and gaming companies. Browse our case studies to see how we've helped businesses like yours.
Ready to make your strategy a success with big data analytics services? Contact us now!
Maximum Value. Achieved.