Acquiring new customers can cost you up to five times more than retaining them. This ties into the importance of customer lifetime value (CLV).
Rather than putting your time and effort into driving new traffic, consider increasing your customer lifespan, which is a more effective strategy. But what is CLV, and how do you increase it?
Introduction: What is Customer Lifetime Value (CLV)?
Customer lifetime value, also known as lifetime value (LTV), is a measure of the revenue that a company predicts to earn over a lifetime from one customer. The longer a high-purchase-value customer supports a company, the greater their CLV.
So what influences customer lifetime value? There are many factors. For example, efficient customer service and customer support staff can increase customer loyalty, which leads to higher LTV.
Note that customers will pay a 16% price premium for excellent customer service, and retained customers will pay 17%, according to PwC and American Express respectively.
Furthermore, according to Microsoft, over 50% of people around the world believe that companies need to take action on customer feedback, and 96% believe that customer service is important to brand loyalty.
Customer Lifetime Value Formula
The calculation for customer lifetime value is based on the average sales value and the expected customer lifespan.
For example, let's say you run a service with monthly billing and you have a customer who uses your services for two years, with a subscription plan of 100 USD per month.
The CLV of that client would be 2,400 USD – that is, 100 multiplied by 24, the number of months that the person has remained a customer.
This number goes higher as the client pays more over time.
How to Increase Customer Lifetime Value
1.

Increase Average Order Value

One option is to sell more products per transaction or increase your profit margin. A higher average order value, of course, will result in a higher CLV.

You could offer relevant complementary products at checkout, place sweets and key rings at the counter, and so on.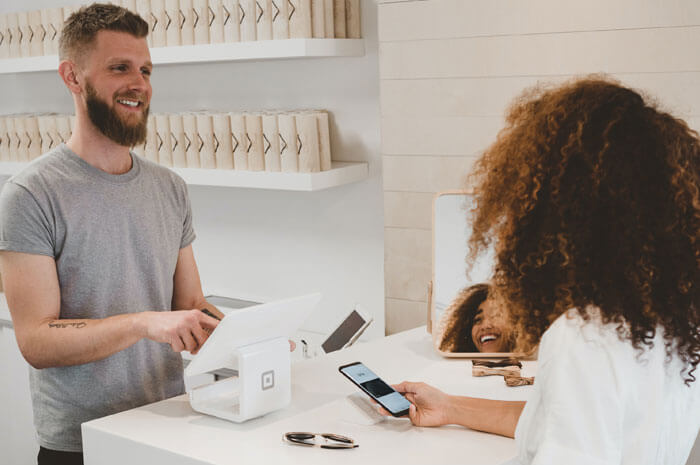 Credits: Clay Banks, Unsplash
2.

Improve Customer Service

Excellent customer service is crucial to enticing customers to use your services or products again and again.

What counts as great customer service? It includes a painless return policy, 24/7 support, a live chat feature or chatbot, a knowledgeable and friendly customer service team, personalized experiences, and self-service options.

Note that eCommerce customer service will be different to traditional customer service.
3.

Identify Common Pain Points and Offer Solutions

Pain points can be identified through reviews, social media or feedback, after which you can offer a sustainable solution. Remember, your customers are spending money because they want to fulfill some need or want – it's your job to give them the best of what they can get.
4.

Use Email Marketing to Stay in Touch

Your customers won't use your services or goods if they forget that you exist. To make sure this doesn't happen, communicate with them through email marketing.

Email marketing efforts such as monthly newsletters can go a long way in nurturing a long-term customer relationship. Regular email marketing offers value beyond your products and services. When done right, it can offer you fantastic returns.
5.

Improve Customer Onboarding Process

Make a positive first impression with the right customer onboarding process. Make sure that the process is simple and straightforward, and encourage customer engagement.

You can personalize your offerings, showcase the value of your services and goods, and use how-to videos for smoother onboarding.
6.

The Power of Subscriptions

Generally, subscribers will provide more revenue to companies than one-time customers.

With a subscription service, you can provide personalization and convenience – qualities that many shoppers value highly. It allows your customers to "set and forget" or make a tailored recurring order.

Subscriptions hence have the double advantage of increasing revenue and retaining customers for longer periods of time.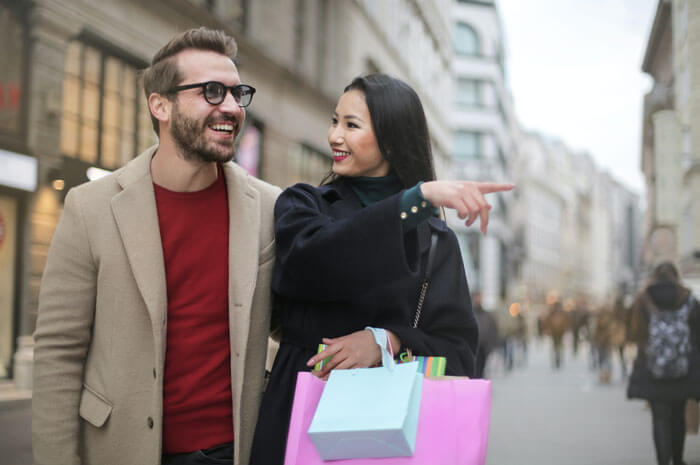 Credits: Andrea Piacquadio, Pexels
7.

Personalize Upselling

Upselling and cross-selling are great ways to add value to existing customers.

Upselling refers to selling a more expensive version of a service or product. This can include add-ons and upgrades. For example, if you offer a service, upselling would involve increasing that service's scope.

Let's say you offer SaaS software. A customer could upgrade from a basic plan to a premium one.

According to data, 70%–95% of revenue is generated by upselling. Only 5–30% comes from initial sales.

Cross-selling encourages customers to buy associated, complementary or similar products. For example, a company wanting to purchase a website domain would probably also be interested in purchasing privacy protection services or web hosting services as well.

Here are some ways to upsell and cross-sell:
Offer bundle products

Add sidebar widgets with popular products or services

Offer free shipping with a minimum spend

Limit recommendations

Offer complementary products at checkout
Offer temporary upgrades (this is especially useful for SaaS businesses), such as a temporary free trial of a premium plan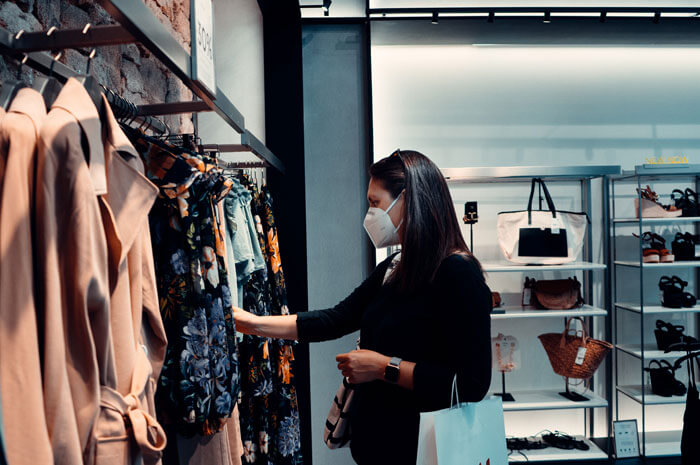 Credits: Arturo Rey, Unsplash
8.

Reward Your Best Customers

Customers are more likely to recommend brands with great loyalty programs. Word-of-mouth referrals are virtually priceless, and basically do a chunk of your marketing for you.

Loyalty programs help build loyal customer bases and encourage repeat purchases. Some other ways you can reward active customers include discount coupons and exclusive deals.

In short, treat your customer like a VIP and give them incentive to come back to your business.
9.

Use a Dunning Management System

A dunning management system will automatically retry expired credit cards and failed payments, as well as send renewal notifications to customers whenever a charge is declined. This is especially useful for subscription models.

If you freeze a customer's account too quickly, it can result in a terrible, frustrating experience for them. With the dunning management system, their accounts won't be closed prematurely, as you will be able to charge the card again, before the account should be shut.

While this may not directly affect your customer lifetime value, it will reduce your company's chances of receiving public negative reviews and save your support staff a lot of time.

Some billing management systems you can use include Recurly, Chargify, Chargebee and Paddle.
Conclusion
By showing your customers what they mean to your business, your CLV will be sure to grow. Offer them what they need and provide quick and efficient support, and it will be difficult to go wrong.
If you want ways to increase your customer lifetime value, BluEnt is just a click away. We offer custom app development, eCommerce website development, big data management, and other services to help boost your business growth. To see how we've helped businesses like yours, you can browse our case studies.
Ready to improve your customer lifespan? Contact us now!
Maximum Value. Achieved.