92% of consumers will stop buying from a company after three (or even fewer) poor customer service experiences. If you ever wondered why you needed to focus on your eCommerce customer service, now you know.
But how do you go about it? In this article, we will give you actionable recommendations based on statistics and trends in eCommerce.
Table of Contents:
Introduction
It's easy to think that, due to the recent explosive growth of eCommerce, any eCommerce business would succeed given enough time.
However, one should be wary of this mindset. The statistics vary depending on whom you ask, but at least 80% of eCommerce businesses fail. There are many reasons for these failures, and one of them is a lack of good eCommerce customer service.
Ideally, a good customer experience would entail supporting consumers from the beginning to the end of the eCommerce customer journey, including post-sale support.
eCommerce support is unique in that it involves massive volumes of support and service requests and monitoring several channels. While self-service and self-help are on the rise, do not discount the importance of an actual service team: They will be the voice of your brand and handle requests that may be too complicated for bots.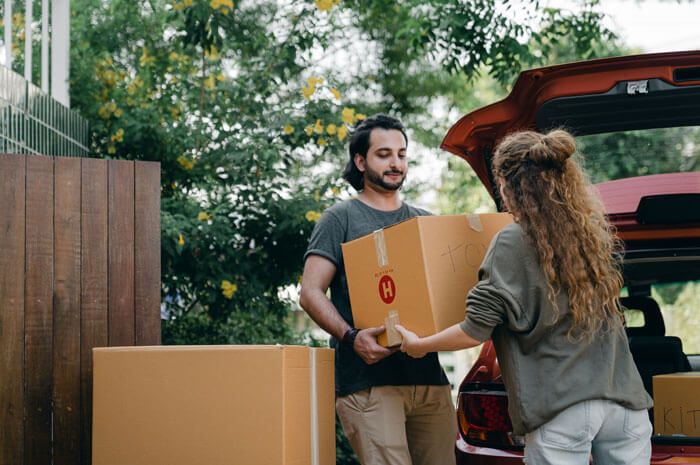 Credits: Ketut Subiyanto, Pexels
Your consumers' brand loyalty and purchase decisions are heavily based on the eCommerce customer service you provide. Take a look at the following stats and you'll find a pattern:
Aside from quality, the underlying factor determining online shopping success is convenience. And that doesn't just mean getting the package delivered on time. It means paying attention to the finest details, from the website navigation to the payment gateway.
eCommerce Customer Service Best Practices
It's no longer enough to offer a "good" customer experience.
You need to offer an outstanding one.
With giants like Amazon looming over other eCommerce companies, your customers' expectations are going to be difficult to meet.
However, with the following guidelines, your online business will be better positioned to succeed.
Shipping and return policies should be absolutely clear

Credits: Pixabay, Pexels

You really don't want your customers to have to dig for your policies with a pickaxe. If your shipping and return policies are unclear, it's going to lead to unnecessary expenses for your business and potentially lost customers.

Have a strong omnichannel strategy

Want a 91% higher year-over-year increase in customer retention? According to a study by Aberdeen Group, use an omnichannel strategy.

While a multi-channel strategy similarly uses multiple channels to engage customers, an omnichannel strategy contains two additional factors: consistency, and emphasis on devices involved in interactions with clients.

This involves ensuring that your customers get the same message and experience throughout different devices and channels used in their interaction with your company.

For example, ensuring that the look, feel and messages your customers receive are consistent across the website, the mobile app and the social media.

Decrease your response time

The entire point of eCommerce is convenience and speed. If your customers wanted to spend time commuting and browsing, they'd do that at a brick and mortar store.

Statista states that 12% of people in the US consider "lack of speed" a frustration with customer service. When you can blend speed with quality, you've got yourself a powerful model.

Include self-service options

For simple service tasks, over 60% of US consumers prefer to use automated self-service.

Forrester states that knowledge bases are preferred over other self-service channels.

Knowledge bases help to reduce the volume of customer support by 120% or more. They include many forms of content, such as FAQs, troubleshooting instructions, video demonstrations, and how-to guides.

Offer phone support

This is not contrary to the above point. It supports it.

Not all questions can be answered with an instruction manual, and not everyone wants to sift through the FAQs. Some people, such as older customers, may not even know how, and it becomes your responsibility to help them.

If you have the resources, offer the option of a direct phone line to your service team.

Take advantage of customer service tools

eCommerce customer service software will automate support functions and allow your service team to work on other issues.

An example of this would be a ticketing system, which distributes and manages incoming customer enquiries so that none of them are overlooked.

Say yes to customer reviews

Credits: Shotkit, Pexels

Reviews help customers to make informed purchase decisions, which in turn increases your credibility as a seller. They also serve as a source for ideas of improvement for your company.

77% of consumers view a brand more favorably if they accept customer feedback. Transparency matters.

Consider hiring extra seasonal staff

For most eCommerce retailers, Q4 is the busiest time of the year. The spike in sales will result in more requests for eCommerce customer support.

However, allowing your response time to lengthen may lead to lost sales and even customers. Hence, it may be a good idea to employ staff to manage the workload.

Track your customer satisfaction and act on it

You know that old adage about having to measure something before you can improve it?

You need to focus on that here.

Listening to customer feedback can inform you of what's working and what's not. You can measure their satisfaction through many methods. The most popular one is the Customer Satisfaction Score (CSAT), due to its simplicity.

You can also use the Net Promoter Score (NPS) to measure your customer loyalty. This metric is based on the question: "How likely are you to recommend our company to a friend or colleague?" Respondents use a scale of 0 to 10, with 0 being least likely and 10 being most likely.

A low customer satisfaction indicates that you are not meeting their needs and wants. This can be the result of many things, including a poor company policy, insufficient training or number of staff, unreasonable routing decisions, and more.

For employees, you can consider a Human Resource Management System (HRMS) or an e-learning app.
Conclusion
It is worth reminding ourselves that, in eCommerce, we do not meet our customers face-to-face. Hence, eCommerce customer service cannot be approached the same way as brick-and-mortar customer service.
The suggestions we have listed above will help you give your customers the support they require and earn their loyalty. Let us know in the comments if they worked!
Who is BluEnt?
We are a team of dedicated IT service providers and tech enthusiasts, operating since 2003 and aiding businesses across the US, Canada, UK, New Zealand and Australia.
Our customers have included Gearbox, HBO, Columbia University, Eve & Max, Horses for Sources, and many more.
Some of the services we offer for eCommerce support are:
If you'd like to grow your business with the help of our web developers and app developers, contact us now!