Companies have been reaping immense benefits after investing billions and adopting AI Technology at an early stage. It has impacted companies and people in several ways by transforming the lifestyle and way they work.
Smartphones adopted AI technology a while ago and have been providing powerful user experiences around the globe. Let's explore how this technology has changed the face of app development and how your business can leverage it to achieve its goals and objectives.
What Is Artificial Intelligence?
Artificial Intelligence is perceived to be the imitation of human intelligence and reasoning in machines. These machines have the power to respond and find resolutions to problems in the same manner that humans do.
The role of this technology is to analyze user data and generate actions that offer the most beneficial outcome. According to ADTMAG, by 2023, the money that will be spent globally on AI technologies will reach 98$ billion.
AI technology uses multiple techniques such as deep learning and machine learning to learn from the previous data and then make future predictions.
Currently, artificial intelligence and data science are being used by several companies to improve the working dynamics and customer experience. AI technology evaluates former experiences and then alters its response to better suit consumers.
Retailers have been using AI-powered robots in their warehouses. It is used to enhance functionalities by mechanically ordering stock whenever the inventory is short.

Utilities are using AI technology to predict electricity demand.

Automakers employ artificial intelligence and machine learning in self-driving cars.
Even companies like Amazon have been using AI to help find apt product recommendations for their customers. A report by PWC highlighted that the global contribution of AI technology will be around $15.7 trillion by 2030.
We shall now take a deeper look at how artificial intelligence technology has empowered and influenced the mobile application development world.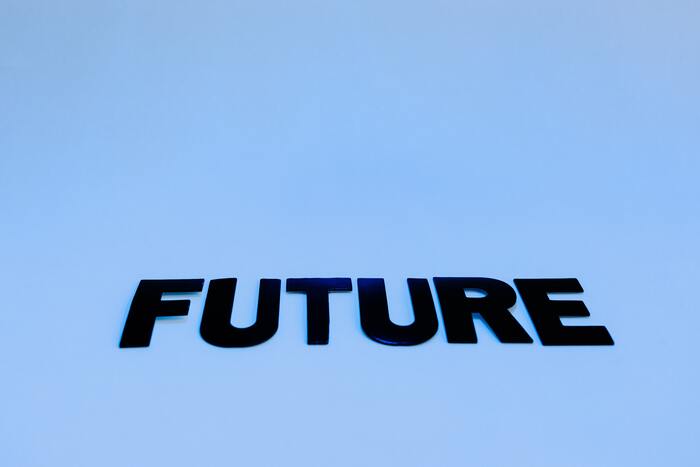 Blue bright computerized lights by Pixabay
AI Technology: Empowering The Mobile App Evolution
Artificial Intelligence in app development understands human behavior and how the smallest of things when addressed could lead to a greater customer experience.
This technology has a large user base that depends on its benefits to help them in their everyday lives.
While customers have become quite dependent on artificial intelligence for task completion, developers use it for coding more creatively.
Mobile apps built on AI technology offer unique experiences to the customers. AI is responsible for delivering personalized recommendations based on user preferences using machine learning.

As a personalization instrument, this technology acquires insights on the job by focusing on individual buying habits, preferences, and searches

It enhances both back-end and front-end app experiences ensuring that it is a lot more personal.

It equips machines to process knowledge and data just like a human brain.

Artificial technology engineering assists developers to create multiple user-centric programs through a single app.
AI's Influence on the App Development Space
Mobile app development companies have been using AI-powered inventions for a while now and it is transforming the face of app development.
Here are a few AI technology contributions and inventions in-app world offering feature-rich applications around the globe.
From voice-based search to visual search
Voice-based search is a popular trend that is already having a huge impact on app development. However, visual searches of things to help users find the name or word for it is starting to become prevalent.
It is perceived to be quicker and way more effective than text or voice-based search.
AI integration helps mobile app developers to create an image recognition system and make phones a platform for visual search technology. This not only enhances the customer's experience but also increases the conversion rates.
Facial Recognition and App Authentication to improve security
How much do we already love ai generated faces? It is a paramount facet in security and tracking-based applications.
Face detection technology is becoming quite trendy. It is used to unlock phones and holds a wider purpose for several security apps.
Apple's face recognition advanced technology recognizes the precise face even after there are changes in the facial features.
It facilitates the safeguarding of highly confidential information and secure apps that incorporate vital material.

It guarantees that children of a certain age are not exposed to unsuitable media or advertising.

AI technology with face detection is also used to replace old-style login IDs and passwords to identify fraud.
Robust app authentication aids in building an impassable security defense protecting every user's online service, and apps. These strongly authenticated apps scrutinize user behavior and warn them about any imminent breaches or threats.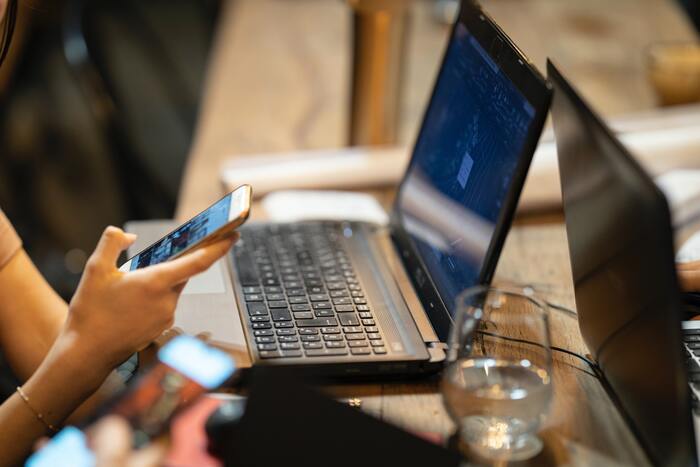 A person holding a smartphone by Engin Akyurt
AI and IoT transforming user's lifestyle
We mostly find users staying consistently connected to their gadgets such as fitness bands, smartwatches, etc. This is what IoT signifies, interconnected devices.
Today we have apps that incorporate AI-based chips and sensors to know about more the individual's daily routine.
Chatbots: the effectual channel between users and businesses
A lot of businesses today have been making chatbots the first point of contact for their customers. Chatbots are perceived to be a way more evolved and enhanced version of customer support services.
AI-powered chatbots connect with customers in the manner that humans do. They manage user queries intelligently by offering a unique conversational experience and enhancing the inquiry response with every chat and previous experience.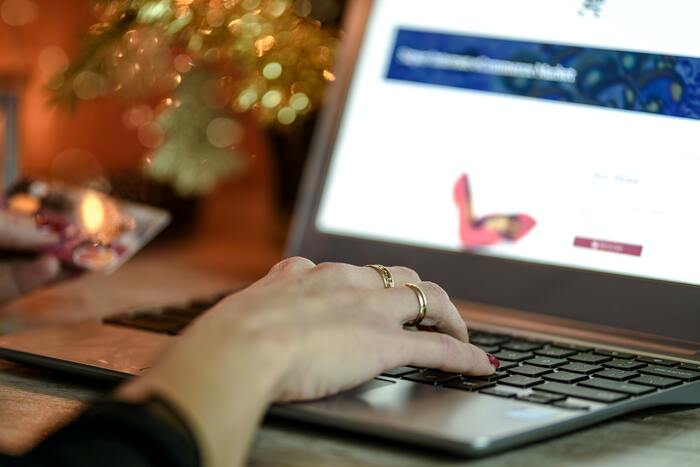 A person using a laptop by PhotoMIX Company
Personalization at its best
AI technology plays an important role in personalizing apps for users. Artificial Intelligence files users' behavior and then makes changes and recommendations as per the usage for an improved experience.
This technology helps in elevating the bar for high user engagement and loyalty and provides a great competitive edge to businesses.
The app development company uses AI to generate the fitting content and studies the user's behavior to understand their choices.

The apps direct notifications to users about offers and products based on their online behavior.
The future of artificial intelligence is going to impact every industry and individual around the globe. As of now, it has barely shown its capabilities and we can assure you that the influences on the app development industry are going to be massive and limitless.
Conclusion
As you can see, AI offers a great promise for a fantastic future in app development. It is unquestionably an evolving technology that is soon becoming an essential element in the app development world.
A large number of businesses are gravitating toward artificial intelligence because it makes achieving their goals and objectives effortless. If you want an in-depth understanding of how AI tools can be used to deliver what your app needs connect with our experts.
Remember, an effective, AI-powered mobile application development implementation can be a boon for your business. Mobile app development through AI technology includes thorough research, structured planning, and meticulous execution.
Excited to grow your business with AI technology and app development services? Contact us now! Feel free to browse through our portfolio or touch base with our team to learn more about our services and how AI can transform your business.