As a result of the rapid growth of the e-commerce industry, payment solutions have evolved over time. It's giving customers, around the globe, access to a wider range of more effective and smooth payment solutions.
Payment gateway integration has gained a lot of significance. They enable you to facilitate several kinds of payment options simultaneously. Customers find it a lot easier to make a purchase, and you don't have the daunting task of building 'secure' payment solutions at hand.
The finest payment gateway selection guarantees your clients receive a customized experience. According to Marketing Dive, a lack of customization cost multiple eCommerce companies $756 billion in revenue in 2019.
How do you pick the right one for your company? Before you hire a web development company or a web developer, let's look at how to evaluate the payment gateway options in the market and understand what will work best for your company.
Payment Gateway Integration: How it Works
Let's quickly understand what a payment gateway is before delving into how payment gateway integration works.
An online service termed 'payment gateway' enables businesses to take credit cards and electronic checks from customers. It establishes a secure and safe connection between the customer's financial institution and the seller's web page.
Several online businesses use this software as it approves payments through a variety of methods, including online wallets, credit/debit cards, and net banking.

A payment gateway integration establishes a direct link between a website and a bank, enabling customers to make payments directly on the website and have those funds put into their bank account.
This is how payment gateway integration works
A payment gateway's core functionality is to act as a safe, reliable connection between the online business website and the financial institution.
The payment gateway gets the payment information from the consumer once they submit it on the website and sends it to the bank for validation.

This is acknowledged by the bank followed by a response that is typically forwarded as approved or rejected.

The payment gateway then transmits this data to the web server.

Following the completion of this payment process, the client is able to view the relevant message provided by the payment gateway.
Yes, a secure, effective, and quick payment integration solution boosts client confidence to unquestioningly make purchases and keeps money coming into your account. Let's deep dive into factors you must take into consideration when choosing a payment gateway for your business.
Critical Factors to Consider When Choosing a Payment Gateway
It's vital to pick the best payment gateway for your company. You can lose a lot of money and clients if you select a gateway that isn't compatible with your business plan.
Multiple features, currencies, and device support
Depending on the requirements of their client's businesses, payment gateway providers provide a variety of functionalities.

Payment gateway integration can significantly affect the effectiveness of the website. Some providers offer multiple payment methods, electronic billing, intelligent chargeback management customer email/text prompts, and other services.

Allowing target consumers to make a payment in their currency while receiving payment in your own currency is crucial for international businesses.

You'll be best served by a payment gateway that can accomplish this and even manage the foreign currency exchange system.

Customers are using a variety of gadgets to do online shopping. They may use their computers, smartphones, tablets, or laptops to explore the products on your web page and make purchases.

To facilitate consumer engagement, a flexible payment provider will offer the same simplicity and accessibility across any device or software, be it payment gateway integration in android or iOS.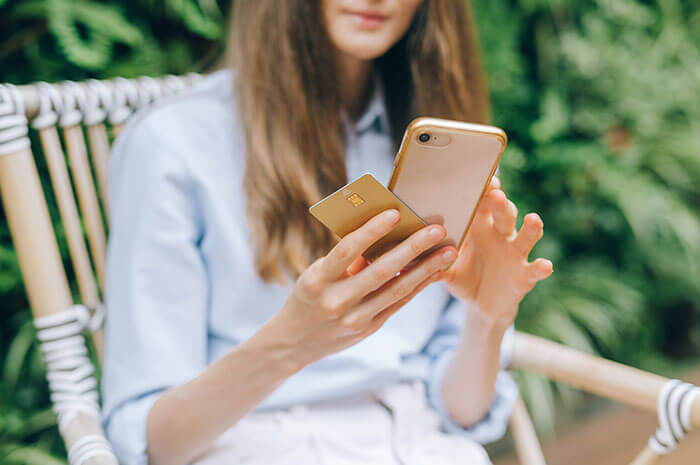 A person using a credit card to make an online purchase on the smartphone by Olya Kobruseva
Features that offer automatic billing
Are you into selling subscriptions or have plans of making your products subscription-based? This is where automatic billing is non-negotiable to running a successful online business.
This functionality is necessary so that customers don't have to manually renew their subscriptions every month or billing cycle.

It is beneficial if you give the option to your consumers to pause their subscriptions or offer dunning management tools. These two subscription payment features can assist you to keep your reduced churn percentage.
24/7 customer service: getting the support you need
There are several payment providers today that do not offer customer assistance. The answers to any concerns you might have will have to be obtained from the manual instructions on the payment gateway's website.
Although this might be beneficial, you frequently need to acquire more technical knowledge to completely understand the resolutions given in the manual.
In order to promptly fix technical difficulties and avoid company downtime, it is crucial to verify whether the supplier provides live technical help around-the-clock.

Your company will be able to enhance consumer experience and bring about a few advantages, such as increased brand loyalty, by selecting a provider that offers 24/7 customer support service. It will also help you to work on both user retention and engagement.
Study the costs involved
Payment gateway integration costs are frequently determined by the kinds of transactions an organization undertakes online or offline, by revenue consistency, transaction volume, designated markets, and sales.
It's significant to evaluate how the company's strategies and model align with the payment gateway and its cost structure.

A few payment providers could ask for setting up and signing the contract. They might even charge transaction fees if the number of required orders or transactions aren't complete in the stipulated time.
All payment gateway providers have their own terms of service and costs. To prevent any kind of unexpected costs or hidden fees, carefully review all the pricing documents.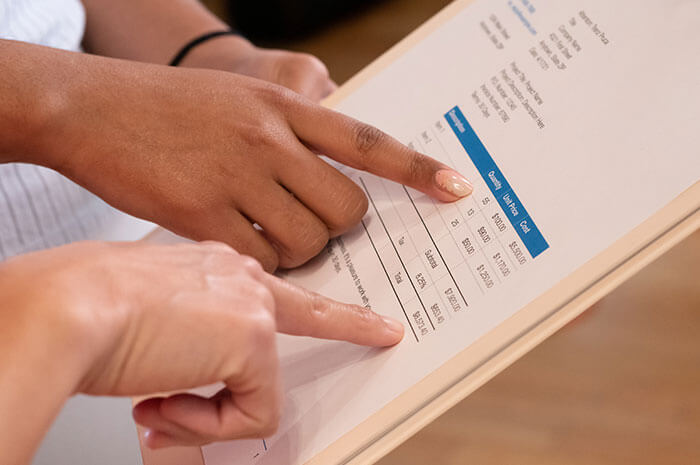 Two people studying the costs involved when selecting a payment gateway provider by Kindel Media
Security is non-negotiable
Yes, security when it comes to payment gateway implementation, is a top-notch priority because customers reveal sensitive financial data.
Remember that various payment gateways have very distinguishing security benchmarks.

To safeguard your company from unauthorized transactions, several gateways provide fraud detection and other screening technologies.
Ensure streamlined and simple integrations.
A payment gateway doesn't operate by itself. It's a component of set-up, and it's your responsibility to ascertain how effectively you can integrate payment gateway in website
Your website may be built using a platform like Magento, WooCommerce, WordPress, Shopify, or a completely unique one. Verifying that your platform supports integration is integral.
Two Prevalent Payment Gateway Integration Examples:
PayPal
One of the most extensively used global electronic payment systems is PayPal. This payment gateway provides scalable resolutions for both small and large businesses.
PayPal processes payments made using all the key credit and debit cards, as well as payments made through PayPal itself.

Additionally, it offers a variety of services like PayPal Express Checkout, Braintree, and PayPal Payments Pro.
Stripe
Stripe is a payment method specifically designed for eCommerce. WeChat Pay, Apple Pay, Android Pay, and Alipay are just a few of the popular payment services that Stripe accepts.
The service is completely equipped with its global support network, monitoring process, and in-depth documentation.

It offers 135 supported currencies, a streamlined PCI compliance process, and support for seamless interaction with various third-party systems.
Of course, there are other popular payment gateway providers such as Shopify payments, World Pay, Amazon Pay, Authorize.net, et al. Remember, selecting the incorrect payment gateway might harm your company's standing and cost you a lot of money and effort.
When comparing the online payment gateways available, going through each of these factors can help you decide which one is ideal for your eCommerce business.
Think about the features you want, the payment gateway integration model you can maintain, and if you'd like to outsource security or handle it yourself.
Customers place higher trust in websites with built-in payment systems. Additionally, if you want to increase customer trust, choose a payment gateway that will foster it, accept a variety of payment options, and is completely secure, shielding from any fraudulent activity
Conclusion
It's okay if this last review takes some time. Instead of having to switch payment gateways often, you would want to take your time choosing the best one for your business.
Choosing the right payment gateway is important for your company. When you're ready to take payments online, you can move on with your business development plans with confidence knowing that you selected the ideal gateway for your company's requirements.
These online payment gateways are bendable but you will need a good web developer to do a lot of work when integrating the payment gateway. Hence hiring one who can take care of every functionality, whether it's a payment gateway for android app or iOS, is essential.
BluEnt has a team of expert web developers offering top-notch digital skills for eCommerce website development services. Contact our specialists for eCommerce payment integration and the most dependable gateway solutions, best suited for any robust online business.
We even offer a complete web solution, so if you need any help to build a secure and user-friendly website, BluEnt's website development services, and expertise are at par with global standards.
Are you ready to integrate the best payment gateway, which can prove to be a game-changer for your business? Contact us now!