Business owners can spend hours every month going through endless paperwork – and it gets worse during tax time. This is where the best payroll services step in. They automate and streamline most repetitive, time-consuming tasks.
With online payroll services, you'll have the tools to stay on top of benefits, taxes, paid leave, etc. Hence, it will be easier to get your people paid on time with as little fuss as possible.
In this article, we'll be covering some of the best payroll services. Read on to find out which one suits your specific business needs.
Introduction
Contrary to common assumption, a payroll is not a salary. A payroll is a record of salaries or payments given to employees, as well as the information about the employees. It forms a crucial part of accounting for businesses.
The best payroll services will depend on your unique business needs and budget. We will cover six of the most popular and well-reputed ones.
Best Payroll Services on the Market
1.

OnPay – Best for Simplifying Payrolls

Once business activities get more complicated, many companies hire a full-time payroll person. If you want to avoid those costs, an alternative, more affordable solution is OnPay. It is well known for taking the complexity out of processing payroll – what's more, anyone can learn how to run it.
Easy to navigate.

Simplifies both common and edge-case payroll problems that can otherwise confuse the average user.

Free account migration.

Good customer service, known for solving problems quickly, at no extra charge. Available on phone, email and chat.

Particular modules for farms, churches, restaurants and other organizations that do not rely on traditional payroll templates.

Covers many areas including but not limited to PTO, garnishments, multiple pay schedules and unemployment insurance.

Each subscription gives you automatic tax calculations and filings, intuitive mobile app, multi-state payrolls, unlimited monthly payroll runs, employee self-service onboarding and dashboards, W-2 and 1099 capabilities, and more.
As with any solution, OnPay has its challenges:
Limited integrations (less than 20 third-party tools)

No automatic payroll

Despite its focus on simplicity, many users find complexities in areas such as extracting information from the system
OnPay's base rate is 36 USD/month plus 4 USD for each employee you have.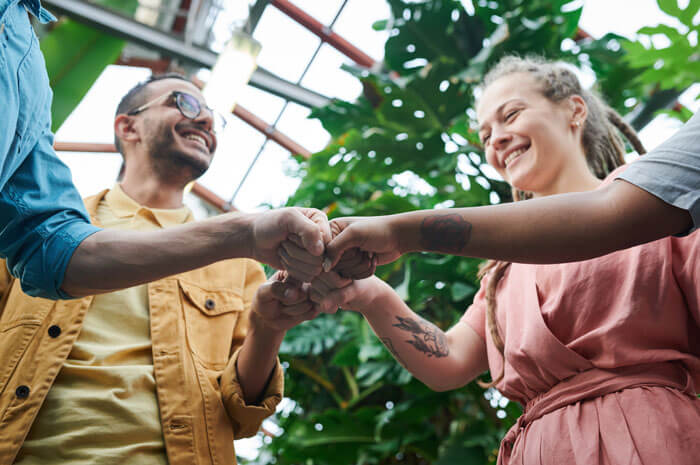 Credits: Fauxels, Pexels
2.

Paychex - Best for Larger Businesses & Replacing Your Current Payroll Service

Paychex is a robust cloud-hosted service. It manages tax obligations and payroll processing, and offers other HR-related services. A lot of the perspective and insight that is usually supplied by outside advisors is built into the platform.

Many companies stop using a payroll or accounting service to use Paychex Flex to streamline HR. (If you yourself are having trouble with HR, we recommend a human resource management system.)
Paychex Flex is accessible online or through the mobile app for Android and iOS.

Pay anyone who works for you, including freelancers, 1099 contractors and W-2 workers.

Self-service access to both employer and employees.

Dedicated payroll specialist – your single point of contact at Paychex.

Accommodates virtually any conceivable benefits or tax scenario.

Customize earnings and deductions easily.

Flexible views.

Easy process to set up.

Employees can check their contributions, retirement plan and savings from their browser or mobile.

160 pre-built reports and dashboards to help you stay informed about the organization's financial health.

Payroll automation features.
3.

Gusto – Best for HR, Remote Businesses and New Businesses

Gusto takes care of your payroll tax and payroll processing needs, and also handles many HR tasks, including administering health insurance and managing PTO.
Cloud-based and mobile friendly.

Ideal for small businesses and startups with a remote workforce.

Takes care of health benefits, retirement plans and tax filings.

Streamlines remote hiring and onboarding.

Employees enter bank information directly into Gusto, so there's no risk of sending sensitive data over email.

50+ integrations. Connect to accounting software such as QuickBooks or Xero or time tracking software such as Deputy or Homebase.

Data syncs immediately with payroll when employees clock out.
Pricing options start with core (39 USD/month plus 6 USD/employee) and go up to concierge (149 USD/month plus 12 USD/employee). You can also select custom pricing.
4.

Wave Payroll – Best for Affordable DIY Taxes

If you're on a tight budget and prefer DIY, Wave Payroll may be for you.
Easy to use.

No hidden fees or extra charges.

Doesn't offer full-service payroll in all 50 states in the US.

Works best with Wave's accounting software, which is free.

You can temporarily deactivate your account, which is helpful for seasonal businesses.

There are fees for accepting payments, but none for for invoicing or accounting.

Excellent live chat service.
Priced at 6 USD per employee or independent contractor.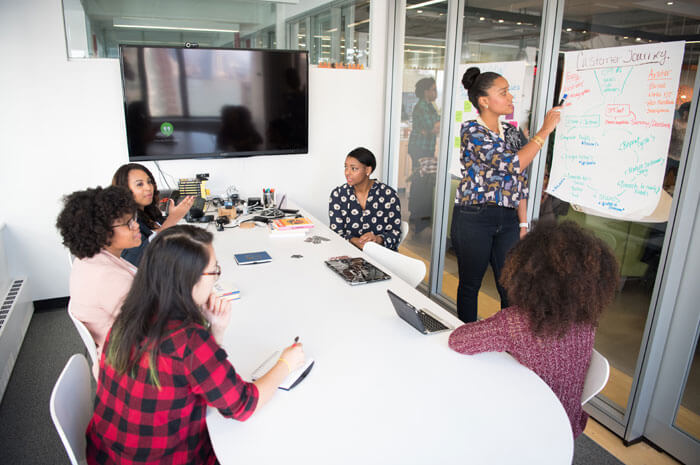 Credits: Christina Morillo, Pexels
5.

ADP – Best for Complex Businesses

If you're looking for a payroll service with a strong reputation, consider ADP. It is excellent for complex businesses, including those operating in multiple states or in highly regulated industries.
Specified payroll platforms for small, medium and large businesses.

Wide breadth of services.

Flexible payroll processing.

Automates payroll tasks.

Uses AI and machine learning to examine payroll history to flag potential errors before they occur.

Allows users to receive alerts from state and local tax jurisdictions on potential mistakes, plus information on how to address them.

Easily integrates with its other services, such as its time and attendance software.
It has four plans, including Essential, Enhanced, Complete and HR Pro. The sheer breadth of services offered truly makes ADP one of the top payroll services.
6.

Rippling – Simplify HR and IT Management

In addition to payrolls, Rippling takes care of time tracking, onboarding, offboarding, finding the best talent for your company, and more.
Easy to use.

Pay employees globally.

Manages benefit deductions and provides retirement and health plans.

Manage employees' apps from one place.

Calculate total working hours with time tracking.

Deploys on cloud, SAAS, web, Windows, Mac, iPhone, Android, and iPad.
Priced at 8 USD/month/user.
Conclusion
The top payroll systems will always depend on each organization's needs. However, the ones we have covered are generally regarded as reliable. Having said that, we encourage everyone considering any service to first thoroughly go through the company website to ensure they'll get what they're looking for.
If none of these payroll services quite fit what you need, you might want to consider custom software development. That is, you'll get specific payroll software developed, the way you want it.
BluEnt offers software product development for Fortune companies, SMEs and funded startups. Browse our case studies to see how we've helped other businesses like yours.
Ready to get the payroll solution you want with custom software development? Contact us now!
Maximum Value. Achieved.