Web-Based Applications: Uses and Benefits on Multiple Platforms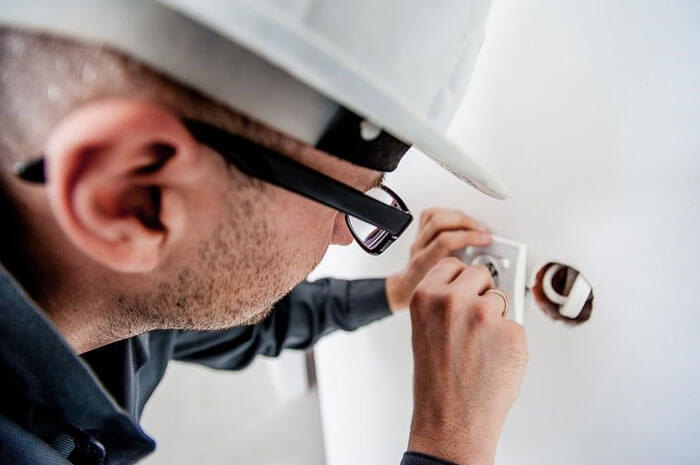 What is the significance of using web-based applications on multiple platforms? Have we ever given thought to
whether an application will work on our browser? We are so used to using web-based applications that we fail to notice this aspect. We have become so oblivious to the platform they work on. But to a business developing a web-based application the platform is of great importance.  You have to ensure that it will work on multiple platforms.
Table of Contents:
Web-based applications are an extremely essential part of our lives whether we choose to recognize it or not. Names such as Apple, Windows and Google are very familiar terms in our daily lives. While the user pays little to the platform, a business has to take into consideration many technicalities related to the application and its working.
A web-based application is expected to perform seamlessly on an Apple device as it will on a Chrome Book. We no longer live with a separate set of programs for each platform. When developing a web-based application you have to give as much importance to the platform as you do to the features. In a digital world which has diversified into so many sectors it is becoming increasingly difficult to reach a target audience.
What are the platforms that your customers use?
Are they able to access your application easily?
The platform compatibility of your web-based application has a direct impact on your customer base. Fortunately, we have overcome this issue. Today web-based applications can be used on multiple platforms.
Learn more about Web Application Development .
What Are Web-Based Applications
Web-based applications are software programs that are designed to work over the internet. Web-based apps perform a variety of functions.
They can be used for internal business purposes as well as to interact with customers.
On websites they offer us interactive webpages and query forms, among various others.
It allows you the opportunity to incorporate interesting features into your website and increase the engagement level.
It also helps you to keep track of online activity on your website and gather relevant information about your visitors.
Web apps can also be used by businesses to carry out numerous functions.
It keeps track of employee performance.
Many businesses use web-apps to keep track of projects.
Web apps can also be used for general business workflow.
Web-based apps provide several benefits to businesses and offers common working environment devoid of demographic limitations.
How Does Platform Affect Web-Based Application?
The internet is an amalgamation of web apps that work on numerous platforms. To keep up with this technology most web-based applications work in an independent manner and are not affected by the platform. They can also be termed as platform independent web-based applications. A web-based application allows the user the choice to access the program from any device without having to worry about platform compatibility.
The Benefits Of Using Web-Based Applications On Multiple Platforms
A large portion of the market share is captured by a few large players in the platform arena. The key stake holders are iOS, Windows and Android. The fact that the web based applications can be used on multiple platforms is an important benefit for businesses. We've outlined some of the key benefits of using web-based apps, for internal business purposes as well as to interact with customers.
Wider reach: A platform can impose a huge restriction on your customer base. Developing a web-based application which can work on multiple platforms enables you to widen your business reach to more potential customers. The customers platform should not act as a hindrance when it come accessing your web-based application. They should be able to interact with you seamlessly.
No mandate for device: When a web-based app can work on multiple platforms, customers and employees do not have to worry about getting a devise which is compatible. They can use the web-based application from their existing device. A business does not need to worry about the type of device and the platform the customers or employees are using. You have the assurance that your web-based application will do the job it has been designed for.
No need for Installation: Most web-based apps do not require any installation and run within your browser. In general you just use the program online. The web-based application will run irrespective of the device platform. Businesses prefer to give their clients or customer web-based application that do not require any installation and can work on any browser. Occasionally a business application may require limited installation for advanced usage. Here too, multiple platform compatibility counts.
Larger number of users: When your web app can work on any device, you can expect to have more users. This is especially beneficial for online shopping and service providing web-based applications.
Easier implementation: Your users or customers do not have to make any changes to their computer system to use your web-based app. It will work on their existing platform. A web-based app which works on multiple platforms has a greater acceptance by users.
Uniformity: Whether a user is accessing your web app from an android device or an Apple device, the program will appear the same. Most web-based apps which are designed to work on multiple platforms present a similar user interface irrespective of the browser or the platform.
Cloud hosting: Web-based applications can take advantage of the cloud hosting services. One of the greatest benefits of cloud hosting is quicker deployment.
Cheaper: Developing a multiple platform web app is much cheaper than developing individual application for each platform. Cloud hosting also contributes in reducing costs.
Business benefits: A business using web-based applications can expect quicker turnaround. There is also the benefit of faster ROI with higher number of users. Native aps have taken a backseat while cross platform apps have taken the lead. Web-based applications take advantage of cloud space and are not limited by the storage space on your server. Another benefit of developing web apps that work of multiple platforms is that they have just one set of code
Choosing The Right Web-Based Application Development
Sometimes we hear of web-based applications which work better on an iOS or better on Android. What is the cause for this discrepancy? The technical expertise and experience of your web app developer does affect the application performance level. You need someone who knows how to do a good job. At BluEnt we know how to make web-based applications which work smoothly on all major platforms. Get in touch to know more about our services.
Developing a web-based application has a fair share of challenges as well. It has been found that web apps lag in their performance level and offer poorer graphics, besides storage space dilemmas and  time zone coordination, just to mention a few. BluEnt works combats these drawbacks and provides clients with high-quality customized application development service
Recommended Reads:
Conclusion
BluEnt has been delivering web-based solutions for many businesses in the US. We have a team of qualified and competent web developers. We have a lot of experience in developing web-based applications for multiple platforms. Our experience and expertise has gained us accolades. Get in touch with us to discuss how we can take your business to the next level.
Maximum Value. Achieved.