Digital Media Marketing

UX, interface design, content marketing,
social media marketing and more

Achieved.
Inside Digital
How may we help you?
Digital Media Marketing Services
BluEnt does much more than implementing automation, adding analytics, or extending online presence. We are a digital agency that focuses on creating revenue abilities and cost savings from technology.
A brand asset or an application's function is to help achieve a company's business goals.
The goal of your idea or product could be to gain external popularity and revenue. Perhaps it's just that you need an internal rollout and user acceptance of an intranet tool.
It could also be that your digital application is what your entire company is all about.
All goals eventually lead to profitability.
Our digital services contain the following ingredients:
Idea curation, idea development

User experience and interface design

Content marketing

Social media marketing

Focus and talent for creating design

Brand popularity

Modern digital development

Analysis of business type

And everything else that is required to create your digital product and achieve your revenue goals Chase perfection! Get a contemporary user design that focuses on the experience of the users, no matter the type of device your target audience uses.
We have a team of experts including creative designers, nerdy developers, geeky solution architects, strategists, art directors, writers, media strategists, SEO analysts, digital marketers, and relationship builders.
We customize strategies to fit the digital culture. It's like hosting a buffet specifically for you, where you pick the dishes best suited to your taste palate (of course, with our chef's supervision) along with few experimental dishes (which are trending).
Maximum
Value Achieved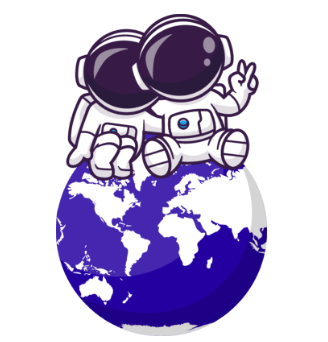 BluEnteers proactively devise the digital plan for your business where we brainstorm your concept to create your customized 'what to do' and 'what not to do' lists to achieve the ultimate success.
Creating digital customer interaction, increasing traffic, brand popularity is our first major goal. Once that is achieved, we build meaningful insights and dashboards around it to help you take important business decisions.
Integration with other systems in your organization is part of the plan to give you a holistic picture and not leave any variable out.
We understand that successful digital strategy implementation is not only about ideas, software tools and applications. It's also about using their capabilities to the maximum and aligning them to achieve value.
InfoCentral is StatLink's state-of-the-art management software platform. InfoCentral allows for real-time remote communication,

Learn more

Gearbox Software is an award-winning developer of interactive entertainment based in Dallas, Texas.

Learn more

Horses for Sources (HfS) Research is a leading independent global analyst authority and knowledge community

Learn more
Community Musician is a mobile app for musicians to connect online and interact with musicians in local communities.

Learn more

Eve & Max is a fashion brand that follows a quality-over-quantity approach to design.

Learn more

Counterpart Communication Design is an award-winning marketing communications and web management firm located at Memphis

Learn more