Mobile-First Web Design is a technique which aims at improving the internet experience for mobile users. How does Mobile-first Web Design compare with the conventional Responsive Web Design? Should businesses switch over to a mobile-first website design?
Many business owners do not realize the type of impact that their website can have on their business. What type of website do you have? Terms such as mobile website design and responsive website design are still relatively new and confusing. A business needs to keep abreast of the changing trends. But does this mean that you have to change your website?
It is common knowledge that a vast majority of people use their mobiles to access the internet. The percentage of people using their laptops to go online is reducing. People work on the go. They use a mobile to look for stuff online and find that it saves them time. Some websites do not conform to the small mobile screen quite as well. They have been designed for a computer screen. This is why mobile-first web design is gaining popularity.
Many people are not sure what is mobile first design and how it is different from a responsive website design. It is essential to first understand what each one is, before deciding what type of website you need.  This will also help you to determine if your existing website needs some design changes. Don't wait for the competition to overtake you.
What is Mobile First Web Design?
A mobile-first website is designed for the small screen of the mobile phone. What this means is that the images and text is optimized for the mobile screen size. This in turn ensures that the experience is optimum for the mobile user. The Mobile-First Web Design will automatically adjust itself for larger screen sizes.
In the past websites were designed for the large screen as it was assumed that users would use the internet on their computers. Hence, when websites are accessed on the mobile phone users miss out on certain enhanced texts. Some images can also appear distorted when scaled to a smaller size.
The Mobile-First Web Design has eliminated this problem. It has enabled mobile users to access websites designed for the small screen with made to fit forms and text boxes.
What is Responsive Web Design?
A responsive website design refers to a website which is designed for a large screen, but has the capability to adjust itself to fit any screen size. Just because the small screen has taken precedence it does not mean that responsive website design is a thing of the past. Many industries have a majority of clients who access their business website on their computers from work.
The Pros and Cons of Mobile First Web Design vs Responsive Web Design
A responsive website as well as a mobile first website has its own place and uses. Before jumping the bandwagon consider what the merits and demerits are of each type of website.
Type of Website
Pros
Cons
Responsive Web Design

Cost effective to make and maintain
Supports rich HTML content
Capable of showcasing large volumes of information
Suitable for large and complex forms
SEO friendly

User experience on the small screen is degraded.
Rich content cannot be totally optimized for mobile users.

Mobile-first Web Design

Caters to the current demand of mobile browsing
Offers smartphone users high quality website experience
Designed to integrate with existing mobile phone features

Expensive as compared to Responsive website Design
Cannot support large volumes of content or rich content
How to decide which type of website you need
Business owners are faced with the dilemma of deciding between mobile-first website design and responsive website design. So what is the right way to go about it?
Analyze the impact of both types of web design on your business. The ultimate goal remains the same. A business wants leads and customers. Simply put – How does the majority of your customers access your website? The answer to question will define the kind of website your business needs. Just because Mobile-First web design is the latest it doesn't necessarily mean that you need to follow suit.
The convenience with which your website visitors can navigate through your website pages is a priority. The ease with which they can find the desired information is the first concern.
Do you need a new website? Most commonly businesses reach out to a responsive web design company. There is nothing wrong with this, but what if this is not what you need. If your clients are mainly people use their smart phones you might want to consider a mobile-first strategy.
A survey on how users are accessing your business website can help you to decide between a responsive web design and a mobile-first web design. It is futile to proceed without clarity on this matter.
You are probably wondering how you can find out how users access your website. BluEnt, your web development company USA can help you get this by using certain online survey tools.
A B2B company should ideally opt for a responsive website design. Your website should be informative and detailed with rich content and plenty of images. A large number of your clients will access your website on a computer from the comfort of their office rather than on a mobile phone while they are on the move. And they are looking for a good user experience.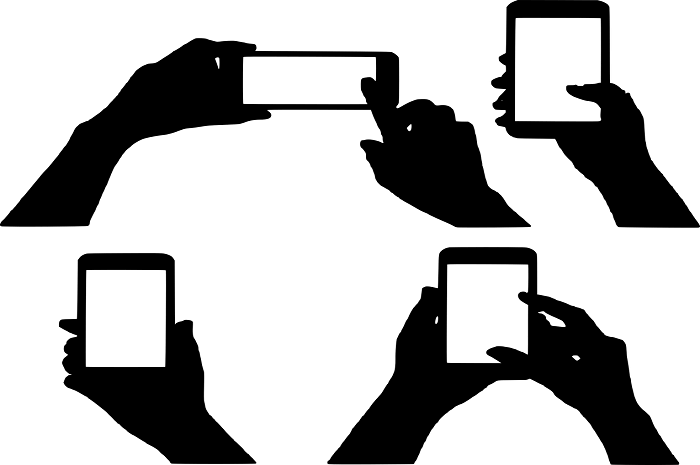 A mobile-first website design is best suited for retail business with a quick turnover. Restaurants, takeaways, grocery stores, home stores, service centers etc. will find that a large number of their customers access their website and place orders using their smartphone. It goes without saying that a mobile-first website is worth the investment for this type of business.
Conclusion
The biggest hurdle is deciding which type of website will be most beneficial for your business. Once you have cleared this step, BluEnt can work with you towards upgrading or developing your website. A customer oriented web design will give your customers a great online experience.
We are a web development company in USA which specializes in mobile-first web design as well as responsive web design. It goes without saying that we at BluEnt are at par with the latest technological advancements. We can help your business leverage the mobile-first strategy to increase interest and generate lead response.
Maximum Value. Achieved.