Most businesses today are adopting software-oriented solutions for project management.
JIRA is emerging as one of the most used project management platforms for agile teams. It is produced by Atlassian, a software company based in Australia, who keeps enhancing JIRA to meet their customers' needs.
This blog will help you understand how JIRA customization can help you fulfil your business goals.
Introduction: What Is JIRA Software?
If you aren't already equipped with this tool, let's give you a basic understanding of this software.
JIRA is a software-based solution that handles processes such as customer service, project management, issue tracking, interface design and more.
Atlassian JIRA is highly adaptive to project requirements and responsible for collaborating on the data that is received from all teams to deliver accurate results.

JIRA is considered to be the most competent tool for agile project management.
JIRA service management is used by IT firms that have limited manpower and resources to develop an in-house information technology service management system.
It streamlines bug tracking and uses the Service Level Agreement feature to advocate trust between the business and its customers.
Whenever you are choosing a software-oriented solution for multiple processes, it's mandatory to use a tool that meets your project's requirements.
Let's explore the ways in which JIRA customization can transform your business and project management needs.
JIRA Customization: Powering Up Your Business
Here are the ways in which JIRA software can manage almost any of your projects for greater productivity and better communication.
JIRA workflow can deliver consistent outcomes
JIRA's custom workflow is one of the most remarkable features used for project management and other processes.
All business projects rely on custom workflows that help teams to stay on schedule and deliver exceptional results.

JIRA admins are able to have quality level control over when and how the workflows move from one task to the next. This is done through customizations of workflow steps and resolutions.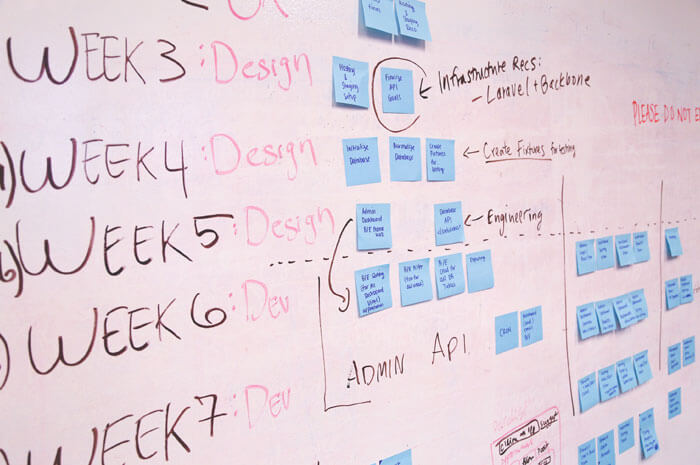 Workflow on a whiteboard by Startup Stock Photos
Agile proficiency can be an asset
This is how JIRA customization can be a boon for any kind of project. It delivers an agile approach that comes with multiple benefits.
The agile process promotes efficient collaboration and instant responses to change which leads to a successful outcome of projects.

The users of JIRA have the choice of using either Agile or Scrum frameworks delivering self-organization and simplicity.

A few businesses also use the Kanban boards for effective tracking of tasks and rapid organization.
Enhancing collaboration between teams
Businesses handle several projects that keep moving between multiple team departments and members to address different processes. Lack of effective coordination makes it inevitable to lose track of projects and progress made.
JIRA customization can help the teams to supervise their own assigned tasks for every project and have a purview of the progress made by other members and departments.

By creating dashboard in JIRA organizations can facilitate effective and persistent collaboration on all projects, members can comment or tag others on problems that require attention.
A real-time view of the progress made
Efficient and successful management of projects requires tracing the resources distributed to each team member and the progress made.
JIRA's custom dashboard enables exceptional features such as visualization and reporting. It delivers a real-time comprehension of every member's performance involved in a specific project.

These insights prove to be valuable as it makes it easier for managers to make adjustments to the workload, drive efficiency and uninterruptedly clear deadlines.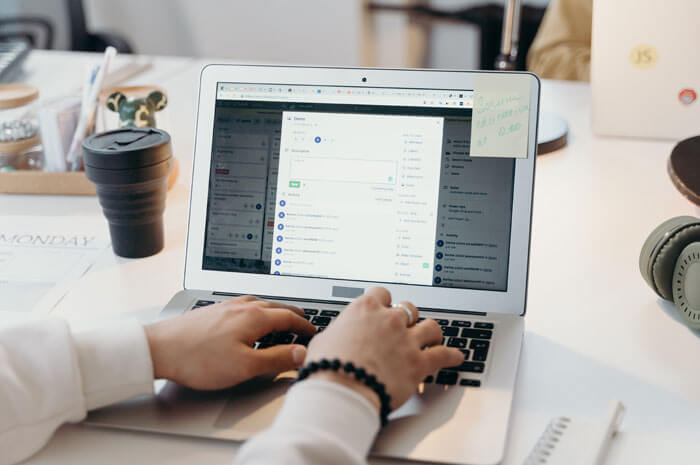 Workflow on a whiteboard by Startup Stock Photos
This is how you can change your project workflow through JIRA customization. Why don't we quickly take a look at how it can influence your business?
JIRA's Impact on Your Business
JIRA customization offers exceptional service experiences and protects your organization from the intricacies of administering traditional-based solutions. JIRA software amplifies business profits and all its verticals.
Affordable JIRA pricing makes it an excellent tool for all kinds of organizations. The ROI on JIRA is remarkably high because it takes less time to implement.

Irrespective of the scale of your organization, this flexible licensing packaging has the ability to meet all the business requirements.

Most of your teams and departments including HR, IT, Legal can swiftly set up a JIRA service desk that can mount as per the needs.

Your team members don't need to be tech-savvy to navigate through the service desk.

JIRA project management can be set up within a couple of months, unlike other tools that can take several months.

Linking problems across this tool and importing data from multiple software development tools is a piece of cake.

The easy-to-use and engaging user interface makes it easy for everyone to adopt this software.

It enables the team managers to customize workflows that fit the business goals. The tool reduces the time taken in critical developments making it easy to update changes within the given time frame.
Overall, JIRA customization promotes high customer impact with minimum risk. Every organization is fighting today to create an exceptional experience for their customers.
JIRA software can help in procuring massive customer data and analysing them through a data warehouse to come up with top-notch strategies.
Adopting the JIRA tool can help you make this solution-based software work to your requirements, accurately fitting your organizations' processes and requirements.
Conclusion
Yes, JIRA customization is an extraordinary software-based solution that can help you to effectively and successfully manage projects.
JIRA offers countless customization options allowing your team to select an approach that meets the specific business and project goals. Adding plug-ins is a great way to magnify the software's tracking, visualization and reporting abilities.
Want to know more before you choose a software developer? Talk to our experts to know more about how JIRA customization can transform your business and meet your unique project requirements.
You can browse through our portfolio to know more about our software development services, data analytics services and data insights solutions.
Ready to adopt JIRA customization to build a great customer experience? Contact us now!
Maximum Value. Achieved.