Apple has released the much-awaited iOS 11 and with an enormous focus on machine learning as well as AR technology, the new version of the Apple's mobile operating system seems to be technologically advanced. With the introduction of iOS 11, developers from across the globe are digging into the updated toolsets and new features to identify the ideal opportunities for building pioneering apps.
Table of Contents:
iOS 11 operating system is a major update which has brought an array of new features in the pockets of iPhone and iPad users. There are better maps, easy wi-fi sharing, multi-lingual Siri, Do Not Disturb While Driving, new App store and much more in this new update.
What's New With iOS 11?
iOS 11 is a big update, in which the major features are reserved for the iPad users and a lot of focus has been given on multitasking as well as the use of iOS on the big screens. While there are some features which are common to both iPAD and iPhone users, but, a bigger share of new features are for the big screen users, that is, iPad.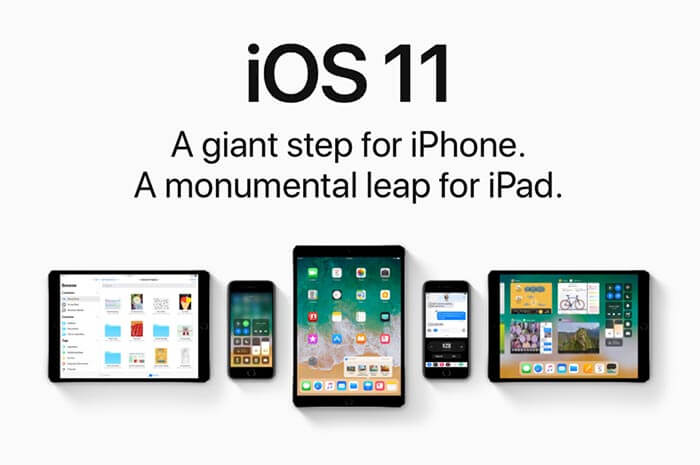 New Features of iOS 11
Here is the list of the top iOS 11 features that can be leveraged by iOS developers to introduce some avant-garde apps in diverse niches.
Augmented Reality Toolkit
With the release of iOS 11, the developers have got more flexibility to build feature-rich AR apps. The iOS 11 augmented reality toolkit surpasses both Amazon and Google in this niche.
Up till now, the app which has used the AR in the best manner is Pokemon Go. But, apple with its AR Toolkit is trying to push the boundaries even further and has made it available even to the third party developers. This advanced AR toolkit allows seamless integration of the digital objects along with the information from the surroundings. The apps can now be developed to connect the users with the real world around them in many amazing ways.
Object Tracking and Recognition
iOS 11 enables object tracking in real time. This implies that now you can point your camera at a food item in the supermarket and have a real-time based app that searches for the recipes that can be made with that food item.
Or, if you are traveling to a new place, you can point your camera to a landmark to get detailed information about it. Using this feature, the developers can plan to develop a myriad of innovative apps.
Drag and Drop Feature for iPad
The new "Drag and Drop" feature for the iPad is a completely new tool enabling the users to move the items across different apps in a way it's done on the computers. Apple has developed many nifty sub-features where users can grab a specific piece of content by pressing and holding it. Then, it can be dropped to any app.
Though, Apple has not enabled this feature yet on iPhone. But, iPad apps can be developed around this feature to deliver better user experience.
Barcode Recognition
The iOS 11 camera supports the automatic barcode recognition. This implies that iPhone users can click a barcode with their camera and go on an immediate digital journey to the intended website or app. This feature can be used by the businesses and marketers to improve their digital discoverability.
Natural Language Processing
The Apple's focus on the natural language processing and machine learning has supercharged the iOS 11. With greater intelligence abilities, the Apple apps can recognize the places and names along with understanding the numbers and addresses like phone numbers.
The new iOS update also enables the automatic linking of phrases to the related content. It's also possible to trigger the diverse changes to UI on the basis of a text input.
This is one of the features that can be explored more and many innovative apps can be developed on it to deliver an outstanding user experience. For instance, apps can be developed which can detect your mood and suggest you some activities to improve it.
BluEnt is a leading iOS mobile app development company having a team of steadfast and seasoned iOS app developers capable of developing bespoke apps of any complexity or scale. Our professionals always stay adept with the latest development trends and iOS features which can be leveraged to deliver avant-garde apps.
Get In Touch With Us To Know More About Our iOS App Development Services.
Maximum Value. Achieved.