Over the past few years, many of us predicted that we would shift towards a world where a significant portion of humanity would work from home. That it would happen so quickly – and suddenly – is not something most of us anticipated.
In 2017, 5.2% of Americans worked at home. As of 6th April 2020, just over half of employed Americans had transitioned to this previously niche model. And while many of them miss the office, working from home has certain benefits that many people do not wish to lose.
If we as a society are to continue the trend of effectively working from our desks at home (please do not use the couch if you can help it), we need to determine the best video conferencing services for our needs. In this article, BluEnt compares three popular video conferencing apps so you can pick the one most suited to your needs.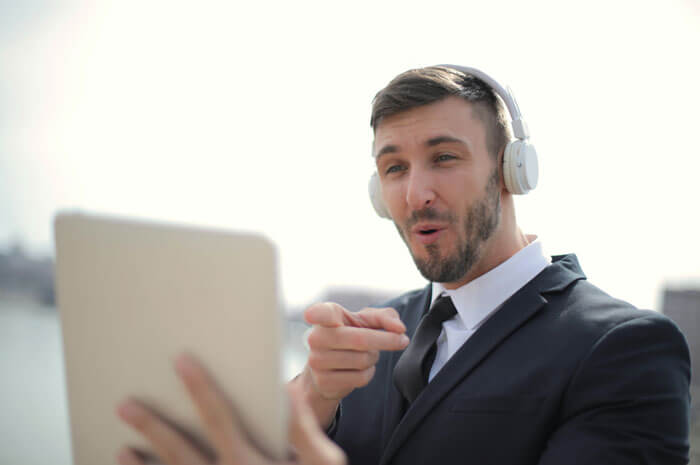 Meet the Platforms
Google Meet (earlier called Google Hangouts Meet), like Microsoft Teams, is available to all G-suite customers. People who are not subscribed the G suite can use the free version, called Google Hangouts, which supports up to 25 people per video and is built into Gmail. Unlike Teams, it is a pure video conferencing solution.
Google Meet supports up to 250 people per video. The app also offers live streaming to up to 100,000 viewers. You can record and store all such meetings in Google Drive. For optimized interactions, it is integrated with other G-suite apps such as Gmail and Google Calendar.
Currently, due to COVID-19, Google has made Meet's premium features free for all G-suite customers till September 30th 2020.
Microsoft Teams focuses on chat rather than video. It is primarily a business collaboration and unified communications tool that comes with the Office 365 subscription. It offers both paid and free plans, and both of them allow meetings of up to 250 people.
Its features include screen and file sharing, video conferencing, group and individual chats, tabs, and screen recording.
Zoom is also a unified communications platform. It offers audio-video conferencing, chat, screen sharing, screen recording, webinars, and searchable history. It supports up to 1,000 participants for videos and 49 videos on screen. The cherry on top? You can add custom backgrounds to your meetings.
It is one of the most (and some sources say the most) popular video conferencing apps for businesses, with over 200 million daily users. This is largely due to its ease of use.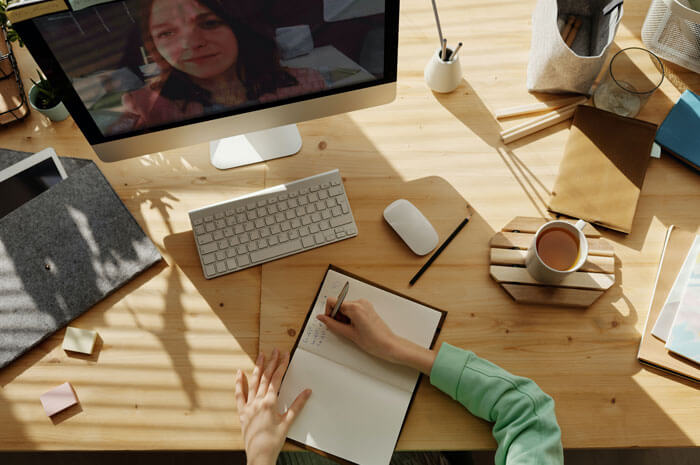 Comparing the Three Giants
Security
Google Meet: This video conferencing software encrypts messages – it does not, however, utilize end-to-end encryption. Messages are encrypted between Google's servers and your devices. Video meeting links are only available to those working within a business.

Microsoft Teams: Like with GM, data is encrypted by Microsoft Teams "in transit". Your data is stored in a secure network and Secure Real-time Transport Protocol (SRTP) is utilized for audio, video, and desktop sharing. However, Microsoft, and not the enterprise, fully controls this encryption.

Zoom: The biggest smear on Zoom's reputation has been its privacy breach earlier this year. "Zoom-bombing" became a commonly used term to describe hackers or other people barging in on meetings that are not password protected. Furthermore, while it claims to use end-to-end encryption, it uses its own definition of that term. In fact, the encryption it utilizes is called TLS, wherein Zoom itself can access audio and video content of meetings. However, Zoom remains one of the most popular apps due to its user interface.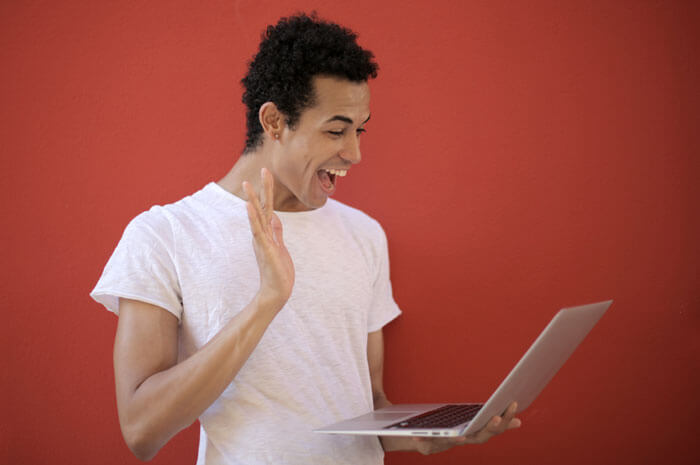 UX/UI
Google Meet: This tool has an interface that is integrated with G-suite apps and allows users to create and also slip in and out of meetings swiftly.

Microsoft Teams: Microsoft Teams tends to pose somewhat of a challenge, because users need to understand file sharing, how to interact in the different channels, and other Office 365 applications.

Zoom: Zoom has been praised for its UX and UI. Once it is opened, there are only a handful of options to choose from. All actions are clear, including both text and an icon. There is a visual hierarchy on the home screen using color, position, and size.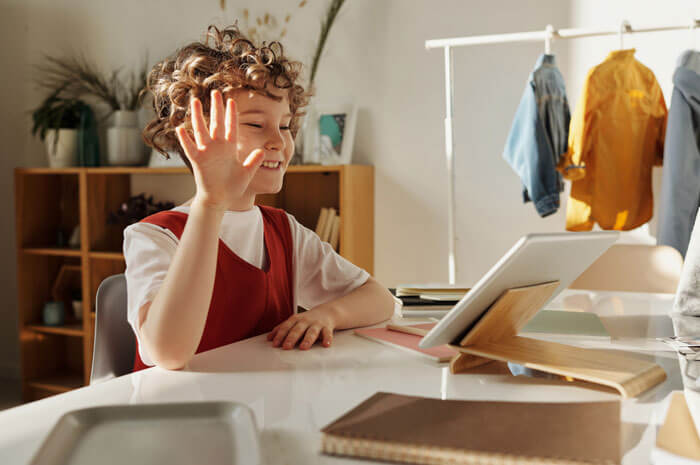 Which one should you choose?
Google Meet: This app was specifically designed for business needs. It is meant to make it simpler to work with external clients and is accessible for all businesses, whether big, medium, or small.

Microsoft Teams: It is designed to allow people to work more effectively together. This app is suited the most for educational institutes and business that are already using Office 365. It is not meant purely for video chat – rather, it is an ecosystem geared towards productivity.

Zoom: Like the others, Zoom is a business-focused platform. It has many features and several plans depending on business size and requirements.
Cost
Google Meet: Google Meet is wired into the G suite, so you need to pay for that subscription for access. The G suite itself costs $6 per month and there are packages of $12 and $25 per month for businesses. In the content of the novel coronavirus, businesses can get premium video conferencing features free of cost till September 30th.

Microsoft Teams: Teams is free for up to 300 users and anyone with a consumer or corporate email address is eligible to sign up. People who do not already use Microsoft 365 can still access the free version of Microsoft Teams. Premium plans include packages at $5, $12.50 and $20 per month.

Zoom: There are four pricing packages. It has a free Basin Plan that allows 100 people on a video conference at once. The paid subscriptions come in packages of $14.99 or $19.99 per month.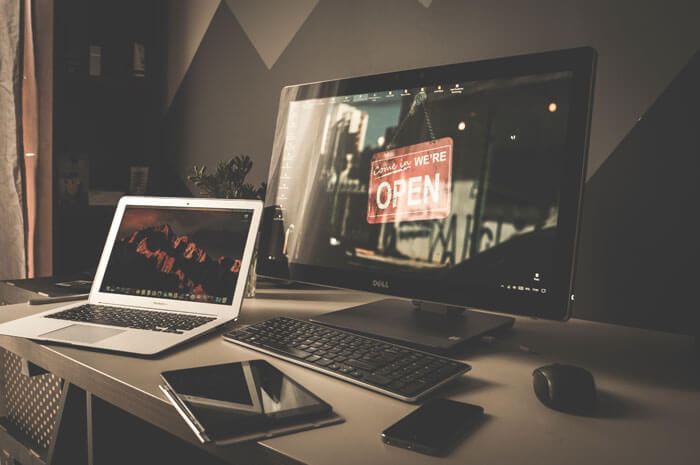 Conclusion
You shouldn't need to worry about choosing the correct desktop screen sharing tool for your business.
Whether your next billion-dollar idea revolves around meetings, surveillance, baby monitoring, or really, anything else involving audio video desktop sharing, BluEnt has you covered.
Our team will craft your audio video app, setting up, maintaining, and streamlining the servers and infrastructure to support your application. In the past, we have created apps for live surgeries and aided industries including healthcare, gaming, and more.
Contact our talented and friendly team to create the product you always wanted to get out there.
Maximum Value. Achieved.