The best ecommerce platforms are not necessarily the most popular ecommerce platforms. How suitable are the platforms features and facilities with your product range? This is the main defining factor of how well your product will sell.
The reason we are keen to identify the best ecommerce platforms is quite obvious. At the end of the day, it is not the popularity of the platform or the fancy features they offer, it is your sales figures which matter. It is important to keep your basic goal in mind when considering ecommerce platform options. Avoid getting distracted by features which will have no effect on the sale of your product. These are just gimmicks to get the attention of business people. It is better not to fall prey.
A new ecommerce business can benefit from using established ecommerce solution providers. You've probably heard of many of ecommerce platforms such as Shopify, Ecwid, Bigcommerce, Volusion, 3dcart, Big Cartel, Magento, SquareSpace, and WooCommerce. Each platform has features which make it different from the other. It is also worth noting that the best ecommerce platforms are built for small businesses.
Which platform is best for creating ecommerce website?
You need to assess the platform not just on a general consensus but keeping in mind your business. The factors you need to take into consideration are your target audience, your target area and type of products you will be selling.
Comparing Best Ecommerce Platforms
You have numerous ecommerce platform options to choose from. Comparing ecommerce platform features at the onset is essential. As you study the features you will learn what each ecommerce platform offers. Your will gain greater insight into what features will be helpful for the promotion of your product line.
The popularity of the small screen for shopping cannot be brushed aside. Some ecommerce platforms have great mobile scalability. For a fast moving consumer product you need to ensure that you have the best mobile eCommerce platform.
Learn more about Payment Gateway Integration Services .
Most comparison studies of the best E-Commerce Platforms are conducted taking into consideration a general target audience and a product in popular demand. Some of the important factors that you need to consider are as follows:
Social Media integration: Social media is essential for marketing and publicity. It is one of the best ways to engage new and potential customers. Most ecommerce platforms are integrated with the popular social media channels in the US.

SEO: Good SEO by the ecommerce platform will ensure that your product will get visibility. Choose an ecommerce platform which has good SEO. The best ecommerce platforms ensure that they have a team working on SEO. It is worth finding out what SEO tools they are using. A search is where it all begins and SEO is at the base of every sale.

Security: It is but obvious that you would like to have a secure ecommerce platform. Even though it is quite clear that a good ecommerce platform must be secure, you can find out about their security measures and how you are protected. You want to ensure that your customer's details and payment transactions are secure.

Shopping Cart: If you want to sell your products online you need an ecommerce shopping cart platform. Another valuable feature offered by some ecommerce platforms allows you to email customers who have empty shopping carts.

SKU Volume: It may not seem like an important consideration initially, but the volume of sales does vary from one ecommerce platform to another. Some ecommerce platforms are better for limited shopping. A light weight cart is suitable for businesses selling exclusive products. Some ecommerce platforms restrict the number of SKUs or the number of products you can list. If you have a large variety of products you would want to look for an ecommerce platform which supports your requirement. If you have a small range of products then you can focus on other ecommerce platform features.

Customer support: With automation, personalized customer support has taken a back seat. Very often customers with a query are redirected to a FAQ section. Some ecommerce platforms do provide live customer support. It is important to consider customer support as an essential feature for your ecommerce platform.

Easy to use: A shopping platform which is easy to navigate is preferred by users. A complex platform may dissuade potential customers. It is essential to ensure that customers can easily find what they are looking for.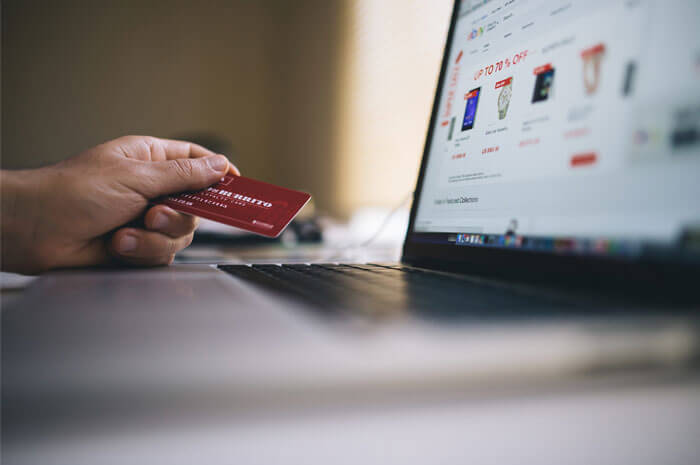 These are the main criteria based on which you can compare different ecommerce shopping platforms. Besides these, there are a few other considerations which we will discuss next.
Single vs Multiple: Best Ecommerce Platforms
There is no binding factor which limits you from using of several ecommerce platforms simultaneously. Even after analyzing all the ecommerce platform features discussed above you can never be sure which platform will serve you best. Many of these big ecommerce platform options are free when you first open your account. But later they start charging you if you want to continue using their platform. It is worthwhile taking advantage of the initial offer. Based on the amount of sales, queries and feedback you can evaluate how your products perform.
You can customize some of the ecommerce platforms. You can choose from a variety of attractive templates. This facilitates you to present your product in an attractive manner. Cloud based ecommerce platform options often appear appealing but the down side is that you don't own your content. This could pose to be a bit of a problem if you have invested in getting good content for your business. The alternative is self-hosting or on premise hosting.
Best Ecommerce Platforms: Open Source vs Closed Source
If you are new to ecommerce you would most probably prefer a closed platform. It is easier to setup and doesn't involve much customization. The controlled environment is fine to start with. But you will soon outgrow that. Open source ecommerce solutions are for those who want take their ecommerce platform to a new level. You can customize your product listing. While closed source doesn't require much intervention, the open source platform enables you a lot of flexibility. On an open source platform it is easier to scale up or down as the situation demands. Open source gives you total control over the ecommerce environment.
Setting up an open source ecommerce platform requires some technical expertise. BluEnt is just a call away. Woohoo is one example of an open source platform, while Shopify and Etsy are closed source and highly recommended for beginners.
Conclusion:
A good business owner knows that the secret to success lies in focusing on your core business functions. It is beneficial to hire experts to carry out the additional functions. Digital experts such as BluEnt provides website development services better suited to design and manage your ecommerce platforms. We will identify and select the best ecommerce platforms for you. We can design attractive product presentation and increase your product sales by boosting visibility. We are more than ecommerce solution providers. We can manage your digital marketing.
Maximum Value. Achieved.