Mobile devices are here to stay and it is no secret that e-commerce needs to start thinking about mobile users. Surely, we all know that a responsive e-commerce website makes mobile browsing easy and simple, but what makes it a real need? Check out the below reasons why mobile-optimization is a must for your business.
Table of Contents:
The internet and computers have influenced the business world in ways we never imagined. Today, having an online presence for your business means everything. Approximately 80% of internet users own a smartphone. Moreover, the usage of mobile devices has been shown to increase by 58% every year. People prefer using mobile devices to access the internet for the ease that it provides.
Sales through smartphones are continuing to grow each year and the mobile devices are turning out to be an additional marketing channel through which potential customers can find your business and make purchases. Mobile searches are found to be goal oriented. Thus whether you sell exclusively online or are a hybrid e-commerce retailer, if you do not have a mobile responsive website, you are definitely losing customers.
A responsive e-commerce platform isn't just efficient designing, it is a way to better display a website's content on a smaller screen and thus deliver an exceptional shopping experience to online users. Following are some of the reasons why an e-commerce mobile website needs to be responsive.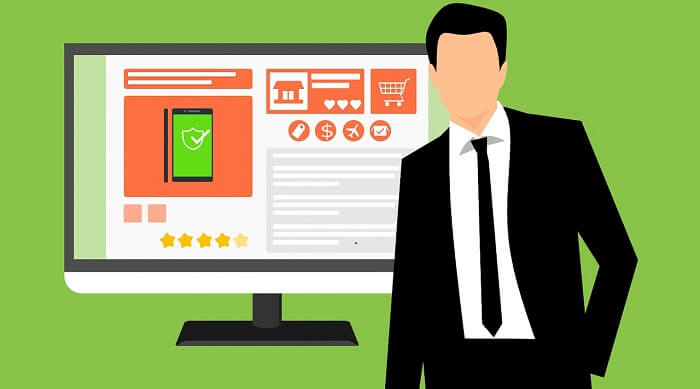 Increased Availability
The rise of mobile phones has resulted in a decreased number of desktop internet users. A normal desktop e-commerce site appears small on a smartphone and tablets and as a result, visitors have a tough time navigating through the website. Using mobile devices provides flexibility to the customer to access web whenever and wherever they want. If your website is not mobile optimized, potential customers will be easily discouraged and would opt for another site that offers the same product or services thus leading to a loss of potential buyers. Responsive web designing cuts the clutter and keeps only relevant information on the site. This removes the need for unnecessary scrolling and makes navigation much easier thus delivering a good user experience.
Improved SEO ranking
Google wants to make user experience smooth and seamless, so by just being a mobile-friendly website, Google will place you higher in the search results than other unresponsive websites. Also by having a single URL for both the mobile and desktop version, visitors are directed towards a single site regardless of the device used. This helps in boosting the site rank as visitors are not shared and all the SEO efforts can be focused only on one website. It also makes it easier for Google  to find, index and crawl it on mobile.
Boosts Sales
Smartphones today can basically do almost anything a computer can, in addition to being lighter and more convenient. As many online stores are still refraining from a fully responsive design, developing a mobile responsive e-commerce website will give you a competitive advantage and thus boost your sales. Several brands have found that having a responsive website has helped increase their sales by a whopping 20%.
Social Media referrals
As social media continues to grow and evolve, it is finding itself being primarily used on a mobile device. Around 90% of the mobile internet is used for social media activities. It also serves as a great marketing strategy and has better than average chances of generating traffic. If you have invested in social media marketing efforts, a mobile unresponsive site can negate all your hard work. To take full advantage of your social audience, your site needs to seamlessly catch the customer's social media browse through.
Broader audience
Responsive e-commerce website design makes your website compatible with various devices, thus making it universally accessible and aid in reaching a broader audience. Additionally, the responsive web design clear and simple content hierarchy helps in easy navigation and increased customer satisfaction among visitors.
Conclusion
People are increasingly using their mobile devices to search for and buy products. Irrespective of how you decide to optimize your site for mobile, it is vital that you do. To be competitive in today's online market, you need to have a mobile-friendly website as ignoring the mobile users will lead to a losing a significant number of potential customers.
Are you planning to create a mobile-e-commerce website? Designers and Developers at BluEnt have worked on several e-commerce web and mobile projects to bring in compelling functionalities, sensible and intuitive UI, and a wee-thought out marketing strategy. 
Maximum Value. Achieved.