Facebook is one of the leading social media platforms. The Facebook advertising features helps you to reach out to a specific target audience. It allows you to grow your business by capitalizing on Facebook's popularity.
There are numerous Facebook advertising features available to anyone who wishes to use them. Advertising on Facebook is one of the best ways to reach a very wide audience.
Most of these features enable you to leverage Facebook to get new customers for your business. You can reach out to a large group of your target audience on a common platform.
There is no doubt about the fact that Facebook has a very large number of members globally. It has been estimated that on an average user spend at least 1 hour each day on Facebook. There are different types of ads that you can put on Facebook. You can define the type of people who see your ad based on their interest, behavior, location etc. It is not just a general ad for public viewing but an ad that is visible to a select audience of potential customers.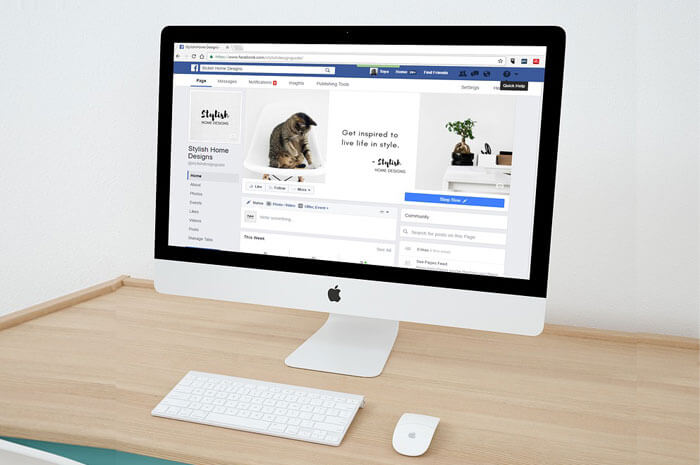 Facebook Advertising Features
There are some Facebook Advertising Features that every business can benefit from. We are going to look at 10 features that you need to know about and should use. Using these features can promote your business by directly reaching out to highly potential customers.
Lead Ads: Facebook users enjoy seeing ads on Facebook. But the last thing they want is to be redirected to another website away from Facebook. If your ad has aroused some curiosity or interest they may make a mental note to get back to it later. As we are well aware, most folks get distracted and it slips their mind. Lead Ads is the perfect solution for such a dilemma. Lead Ads is a Facebook Advertising Feature which enables you to:

Sell products online

Gather customer contact information

Get people to sign up for a newsletter

Enables people to schedule an appointment

They can do all this without losing their current spot on the page. You can also promote online sales and discount coupons through lead ads. Lead Ads is one of the Facebook advertising features which helps in generating quality leads for a business.

Video Ads: Currently videos have the highest engagement level as compared to other forms of media. Facebook advertising features offers a great platform for Video ads. Videos are very popularly viewed and shared on Facebook. The best way to get your viewers' attention on Facebook is through video ads. If you haven't explored this space as yet, you are losing out on getting through to a lot of potential clients.

Facebook Pixel: The Facebook Pixel enables you to track users redirected to your website through Facebook. You can keep score of how many people are visiting your website, the pages they are visiting and also the type of visitors you are getting. You get to know what attracts visitors to your website by studying their activity. It provides insight into your main audience. Are they your target audience, or is your Facebook Ad attracting the wrong crowd? Facebook Pixel helps you define your marketing strategy to focus on a specific audience category.

Demographics: Every business has a target audience. Niche products have to be more conscientious about reaching the right people. Other general products meant for a larger section of society may not be quite so concerned with who sees their ad.  However, most products are not general and have a specific target audience. One of the neat Facebook advertising features is the option to choose your target audience. You can select your audience based on location, income, interest, age group, gender and various other categories.

Custom Audience or Remarketing: Every business person knows the importance of remarketing. Facebook refers to remarketing as custom audience. Reminding people that your business exists and what your products are. This is a great way to continue bringing your customers back. When an existing customer sees your business name or product they immediately form an association and the brand loyalty deepens. The custom audience feature helps you to target people who have shown interest in your ad earlier. They could be people who have visited your website, those who have your app, signed up for your newsletter, consented to receive promotional emails and others who have shown some form of interest in your brand.

Carousel Ads: is a visual form of storytelling. A story with an element of curiosity is what makes a Carousel Ad engaging. It captures a viewer's attention long enough to get them to take a call to action which should be the final part of your Carousel Ad. Facebook allows you to use the same ad unit to display up to 10 images or videos and give your ad some continuity. You can place links in your Carousel Ad which redirects viewers to your website.

Engagement Ads: Engagement Ads is a Facebook Advertising Feature which enables you reach out to a niche segment of your most potential customers. These ads as the name suggests, invites a high engagement level by targeting people who are very likely to respond positively. It is the best way to get an increased viewership on your Facebook page, and increase the views and likes on your page. Engagement Ads are great for making your Facebook page look popular with many comments and customer interaction.

Audience Targeting: Not everybody is a potential customer. Once you have identified your target audience you can focus your ads towards them. Facebook Advertising Features goes a step further and allows you to target your audience based on various categories. Facebook categorizes every member based on their posts, likes, views, age group, marital status, location, purchases, searches, friend circle, followings and hosts of other things that we wouldn't even think of. Imagine you are a wedding planner and Facebook gives you a list of people who have recently updated their relationship status to "Engaged". Your ad and contact information appears on their Facebook home page. What more could you ask for?

Conversion Campaign: Running a campaign to increase conversions is the ultimate goal of every business. Brand consciousness and product awareness are what advertising campaigns do. But at the end of the day you need sales. You need people to take action like buy a product or book a service from your website. A conversion campaign helps you to determine if your ads are performing. You also get to know which type of advertising is getting higher conversions. Ideally a website conversion campaign should achieve at least 15 to 25 conversions a week. If you are not getting this result then your campaign will need to be optimized.

Facebook Ads Reporting Tool: Advertising on Facebook takes time, effort and money. You try and ensure that you reach out to the right people based on their interests and online behaviour patterns. To know precisely how your ads are performing and which ones are doing better you need to use the Facebook Ads Reporting Tools. Very few people actually bother about using this useful feature offered by Facebook. This tool gives insight into how effective your campaigns are. You can compare data and streamline your campaigns based on the results.
Facebook offers numerous advertising features. Small and large businesses can benefit from using Facebook as an advertising platform.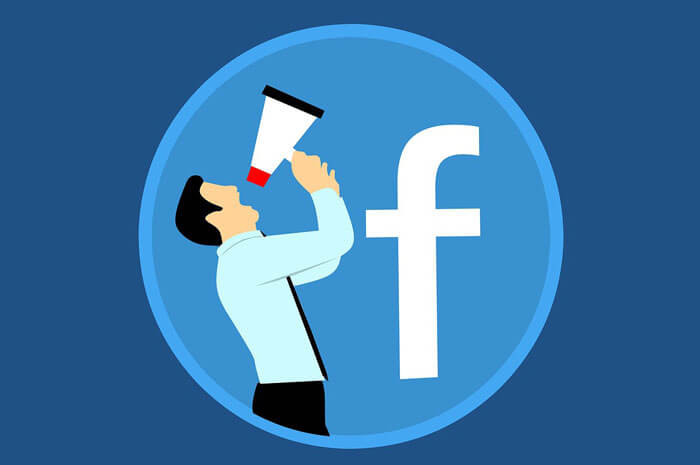 Conclusion
Do you want to get the best out of your Facebook Advertising campaign? A business can hire a team who are skilled at Facebook Advertising. This team can constantly monitor the performance of your ads and make changes for a better response. This can be an expensive affair for small businesses with a small budget.
A cost-effective solution is to hire a professional digital marketing company to handle your Facebook Advertising. BluEnt specializes in online marketing strategizing and implementation. We can manage your Facebook advertising campaigns and devise methods to generate higher conversions.
Maximum Value. Achieved.