CRM Business solutions are all about discovering innovative methods to do the same job and get smarter results. It's all about the new CRM strategy and planning process.
Wondering if CRM business solutions can make a difference to your business? A customer relationship management system is a powerful tool for a business if you know how to use it to your advantage. CRM software has become a popular solution for small businesses. It is more than just a database to manage customers. The CRM business strategy extends to other areas such as financial management and ERP too.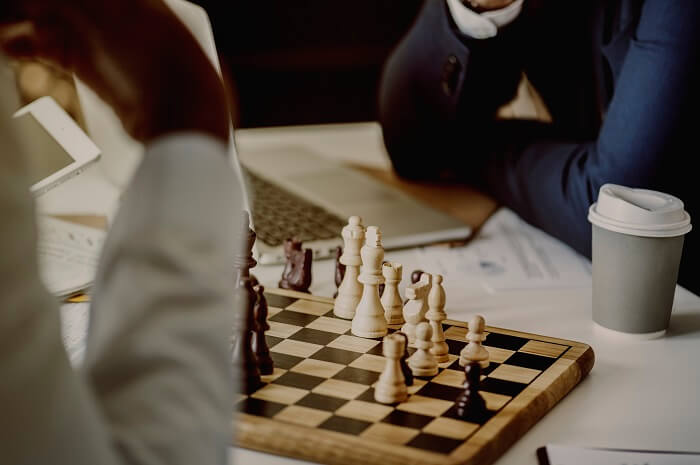 CRM strategy and planning process
When it comes down to the crux of it, what every business wants is a strategy to manage existing customers, improve customer retention and increase their customer base. So here's how you can use the CRM business strategy to bring about the changes you want in your business.
CRM strategy and planning process
What is a CRM strategy? It is an innovative technique devised to achieve a certain goal in the best possible manner with the minimum use of resources. The CRM system enables the use of technology and specific strategies to achieve this. The first step of the CRM strategy and planning process starts with defining the goals of the business.
Do you have specific business goals that you want to achieve? Once the goals have been clearly outlined, the business strategy can be devised. It is essential to align your CRM strategy with the mission of your business to maintain consistency.
Customer-centric strategy
A business which thrives on its customers', needs a strategy which is customer-focused. Every business has existing customers and potential customers. Existing customers require nurturing, in order to retain them. The most popular technique used is communication through emails or through a phone call. New potential customers are assigned to the Sales team for conversion. Implementing an automated process such as regular emails to customers or reminders regarding service calls can be configured in the CRM software.
CRM strategy and implementation
The implementation of a business strategy through CRM demonstrates a blend of business with technology. Business intelligence tools can help you define a CRM business strategy which is specifically suited to your business. There is a lot of hype about developing new and innovative business strategies. Reinvent techniques to revolutionize business growth and raise bottom lines. For some businesses, this can be a turnaround point. If your business has not been generating profits or is barely able to break-even, it is time to reinvent your strategies with CRM Business solutions. Outlining the business objectives lays the foundation for the CRM strategy and implementation.
CRM Software Solutions
CRM Business solutions can impact various types of businesses in very significant ways. A large number of businesses across Canada fall under the category of small or medium-sized businesses. Large businesses have the resources to hire professionals in-house to work on their CRM Business solutions. What about the smaller businesses?
Getting the best value from your CRM involves some technical expertise. For a small business to employ a technical expert is a huge additional expense. The most effective resource is to hire an external company like BluEnt to provide you with expert CRM business solutions.
Finding the right solution for your business
CRM software solutions for small businesses to increase revenue: Every small business is looking for business solutions to derive the maximum potential from their CRM. The primary focus of every small business is to develop a system which will continue to give them a steady increase in revenue. The CRM software solutions for small businesses offer new strategies which can be implemented for increasing business profits.

Lead scoring CRM solutions for startups: A startup business is at a very delicate stage and needs the support of CRM business strategy. As a startup, your focus is on gathering as many leads as you can and working like mad to convert them. Lead scoring is a strategy which can help a business to focus on leads with higher potential. The new leads need to be categorized based on their potential. A business strategy needs to be implemented to automate the lead scoring process and assist startups to get on their feet.

CRM enterprise software solutions to achieve goals: The CRM enterprise software solutions are devised on a strategy which focuses on streamlining and achieving business goals. The most effective strategy to accomplish goals is to break it down into smaller goals with achievable targets. A business may have a number of different goals such as a number of customers or quantity of goods sold, or revenue generated. To achieve a goal a business requires a CRM business strategy.
BluEnt – your CRM solution provider
Whether you are looking for software solutions for CRM or just someone to get your CRM system streamlined – BluEnt has a solution which can help you. We can customize your CRM, build CRM applications, create custom reporting tools and design a lead score solution, among various other CRM solutions.
We are a company with a variety of CRM software solutions for small businesses, startups, and enterprises. We can cover your CRM strategy planning process and implementation and also provide continuous CRM support services. Contact us to learn how we can help you with our extensive CRM Business Solutions.
Recommended Reads:
Maximum Value. Achieved.