Live chat application development is probably the best marketing tool that has been developed over the last decade. While the internet has changed the way businesses operate, live chat has changed how businesses interact with customers.
Why is live chat feature booming? Per a statistic, over 85% businesses are now online, with others soon to follow. The internet today is no less than a fish-market with a plethora of service providers for anything you search for. This means that businesses are facing tough competition and for them to entice customers, they have to have the best possible website, the best deals and the bestcustomer support.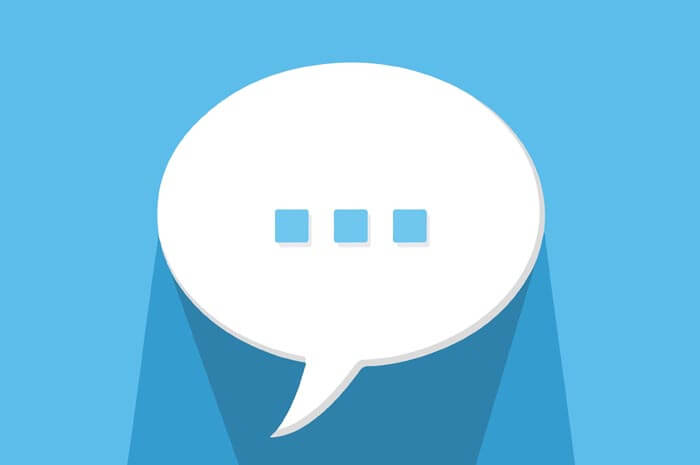 And here is where live chat feature makes or breaks the game for most. Businesses which follow live chat best practices quickly become preferred for returning customers while others struggle to bring traffic to their site.
Take a look at some of the live chat statistics 2017 has to offer:
These staggering numbers are just reflective of how the modern internet shopper has transformed. Gone are the days when people disliked a brick and mortar store and bad-mouthed it in the community. In the era of reviews and ratings, it has become essential for businesses to stay at the top of their game.
So, what exactly are the benefits of live chat for business? Are there only benefits or disadvantages too? Does live chat increase sales? As experienced live chat service providers, we'll be upfront and honest with you.
Let's discuss the advantages and disadvantages of the online chat:
The instant and long-term advantages of Live Chat
Nothing, and we mean nothing pleases the customer more than instant attention. Your customers are more likely to return back to your business website if their queries get an immediate response. The likelihood only increases if they have a dedicated assistant throughout their shopping experience.

Trust us, it is almost a comfort to know that there is a human assistance in case something goes wrong online. There is a more personalized, human touch to services offered by a business. Live chat on your website only shows that you genuinely care about your customers and are willing to go the extra mile.

You reduce dependency on other communication mediums

You'll still be using phones, e-mails, and tickets for pressing issues. However, live chat will free you from entertaining trifle issues and problems of first-time buyers. If you only depend on phone and mail, there'll always be a huge pile of unresolved problems. It might leave you without customers and without reputation!

Of course, time is money!

Live chat is super-efficient. A Customer Experience report indicates that 89% customers halt business transactions if they get delayed customer service. Surely, you cannot afford to lose your patrons? When you have a live chat system in place, there will be no more frustrated customers or hogging telephone lines because nearly 70% issues will be resolved in real-time.Your customers will be grateful to you and you will be grateful for your business. Need we say more?

Oh, live chat is economical too!

Installing live chat for your business is not an expensive affair. Moreover, everyday usage is also affordable. Most live chat service providers will give you several packages to choose from and you can pick the one that suits and fits your budget. Some live chat app developers like BluEnt also offer custom packages which are tailor made for your business. Chances are, your total live chat pricing for a month will be lower than the cost of one personnel.

Of course, when you have business support in control, your customers' trust will automatically fall into place. Win-win for everyone.
Now let's see why some businesses might not want to opt for a live chat on their website:
There are always two sides to a coin and as a business owner, you must consider the downsides of live chat carefully before you settle for one.
New chat users might take some time to get used to

For new customers who are used to phone support, web chat service can take time to adjust. It might even appear as impersonal at first. This can, however, be resolved quickly by giving a customized and personalized service to the said user.

Technological handicap can present unpleasant situations

For your not-so-tech-aware customers, live chat can be annoying and interfering. They would rather prefer other means of communication and it is always okay to make exceptions in such cases.

Different time zones can be a big hassle!

Unless you hire extra personnel, the illusion of being available 24*7 for your customers will not last long. Your shoppers can be from any part of the world and as your business grows, your live-chat support should scale up as well.

Mobile non-responsiveness can hinder business

An average American spends over 110 minutes on his smartphone daily. This means that a major part of shopping is done from mobile. In fact, mCommerce is touted to be the next big thing. When you make your website responsive to mobile devices, ensure that your live chat support is also optimized for smartphone convenience.

Abuse of privilege

Online trolls are a big menace. These people have nothing better to do than to waste your valuable business time. One way to curb their influx of your service is to ask for email submission before live chat is enabled. This way, they'll prevent from messing with your staff.
Conclusion
Honestly speaking, the power of live chat is limitless. When done right, you can generate high conversion rates with business booming. High sales conversion will give your business the competitive edge over other brands. However, first-timers should consult with app development company in New York, USA. BluEnt offers live chat app development for your business. Get in touch today to know more!
Maximum  Value. Achieved.