Technology undoubtedly giving us an immense number of opportunities to have comfortable lives.
Yes, we are living in the age of buzzing and beeping. Instead of criticizing it, why don't we use the technology wisely in public favor? For instance, healthcare industry.
Increasing number of healthcare appointments are happening online due to its convenience factor. Clinics, hospitals, therapeutic groups and healthcare centers are running their business setup using this online software lately. Don't just take it as another tool added to the pool of million others, in fact, online scheduling proves to have greater benefits in the healthcare practices.
Whether it is canceling, re-booking, fixing reminders or follow-ups, it can easily be achieved by the online tools efficiently unlike the traditional appointment booking procedures. Doctors and other practitioners can customize their tools as per their specialty and availability.
How did the traditional health appointment booking process use to work?
Many of the health institutions might still be practicing the traditional manual booking methods even today. Although manual bookings using paper documentation gave a fundamental base to the online scheduling method, you still need a staff to manage all the intricacies such as re-booking, cancellations, avoiding multiple bookings, reminders, follow-ups etc. Paper booking leads to multiple phone calls back and forth to avoid repetition of the booking. That means you are not only investing financially by keeping the management staff for handling the manual bookings, but also compromising with the operational productivity of your health center. A manual scheduling setup is comparatively more prone to human errors such as wrong cancellations, multiple bookings at the same time or last-minute cancellation goof-ups and this demotivates the manual procedure reliability and productivity in a long run. Once you leave a bad impression on your patients, it might spread a wrong word about your healthcare center.
That's why let's understand the below.
How is online appointment scheduling system better than traditional method?
Online appointment booking tools aren't just any technical app which tries to support the manual bookings, in fact, these tools are here with the aim of enhancing resource productivity manifolds to save everyone's time. Afterall, time is money!
Technically speaking, almost everybody has a smartphone handy and they are practically utilizing every necessary or unnecessary service online. Why should health sector lag?
People find it quite convenient to get an easy assistance with just a click as you don't need to indulge your time in making unnecessary calls or follow-ups at the reception.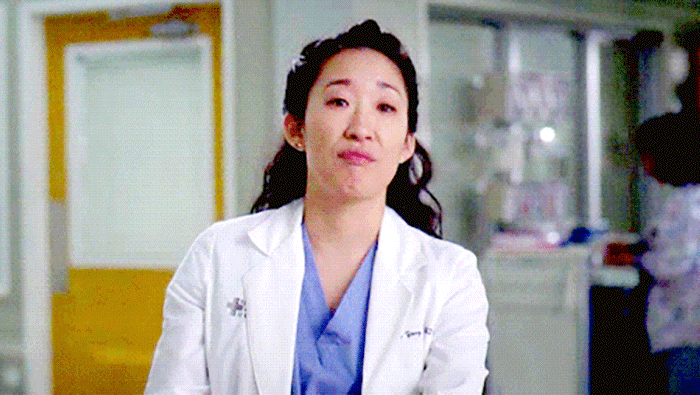 Let's explore important points which justify this digitization of online appointment scheduling system.
Comfort and Accessibility

Booking appointment is the most basic step for a client in a service industry. Online service is the perfect synonym for convenience and people love to go a digital way. Most businesses are updated with the technology and making their clients happy. Similarly, the healthcare sector has been making it as easier as possible for its patients to avail the appointments online with all the necessary details recorded and updated. Patients are able to contact the healthcare facilities in a better way and can control their appointments as per their time availability.

This is quite helpful for the doctors and physicians to handle their appointments as well. They can focus more on assisting patients instead of worrying about the administration staff.

Keeping track of slots and no-shows

No-shows (patient) isn't beneficial for the healthcare institutions since it decreases the revenue and creates chaos at work. Moreover, it highly increases inconvenience and makes you impatient (pun intended). Online scheduling system helps in reducing the no-shows and leads to increased revenue.

Whenever an appointment has been booked manually, a doctor only gets paid when the patient shows up. If the patient misses the appointment without pre-cancellation, it is a complete loss of doctor's time as they haven't booked it for any other patient and eventually lose revenue & time.

We all know that most of us miss our doctor's appointment as we forget about it. Online healthcare apps have a simple solution which gives you 'reminder feature'. This can help by sending automated reminders to the patient about the scheduled time and date. An online app can keep everyone happy with the regulated and organized set up.

Book as per comfort

If you have lived in a non-app era, you would know that booking an appointment with the doctors need patience and persistence. A patient needs to call the clinic only at limited working hours to book an appointment. Whereas an online system allows patient to book it anytime anywhere. One can check the doctor's availability without worrying about the opening or closing of the healthcare center. People can schedule their health checkups as they want.

Helps you manage patient's health record

Patient information can efficiently be managed using an online system. It helps in keeping the patient's health history stored in computers. A doctor can study the case record files before even attending the patient (if required), it helps the doctor to attend their patient more efficiently and resolve a problem. Patients don't have worry about repeating the health history every time. These records have all information including the history of all the checkups, diet or prescriptions details given previously, medical tests performed and much more. This also saves the time for your administrative staff as they indulge hours looking for the paper files of patient's medical history.

Useful for marketing

Patient's provide information while doing online bookings such as email address or phone number. You can use this data to send patients your promotional activities such as healthcare packages, free checkups, free blood test checkups etc. This helps you increase your visibility among existing customers and bring in more references.

Online payment facility

People are more comfortable using online bookings as it is just a tap away. All health services have defined payment and online paying options available, a patient who books an appointment by paying online gives more commitment towards the booking. Almost everything has digitized securing information and payment methods.  People are conveniently opting this route in almost all services.

Cost-effective

An online scheduling tool reduces manual tasks to a greater extent. This leads to the cost reduction by decreasing the excess office staff which you hired just to manage the bookings.

You can save cost on the paper files, dairies, cabinets, stationery paper etc. Less paper makes you an environmentalist and a responsible citizen too.

This helps you in saving space of your healthcare center and create a paper-free environment.
Online appointment booking tool is giving a new opportunity for improving the quality of service.
BluEnt, an outsourcing company, deals in various areas including an online appointment management system for hospitals. We have been catering to international markets for more than two decades. Our assets are our eagerness to learn more and stay updated with the latest trends of this spontaneous world. If you are interested in knowing more about the healthcare tools, reach out to us without an appointment.
Maximum Value. Achieved.