Technology has literally changed the way we live our lives. Yeah, we have heard this phrase more than required but it has opened the gates for so many new experiences. For instance, love. Dating app features are being more supportive in connecting romantically than our real life wingman (if you have one).
Table of Contents:
There was a time when we didn't even imagine how easy it would get to communicate across distances. Who knew a mere mobile app would let you chat, listen or even see the person in a swipe? An instant messaging has become such an integral part of our lives that we are spending more time typing conversations than actually looking at the real face. This has impacted almost everything around us, even the way we find love or friendships. Virtual dating websites have always been there, but we have never predicted that dating apps would become this famous among people and grow at this. It's a new practice which has become a norm already because all we want is love and dating app features promise to take you at the gate of the cupid world.
We, human beings, are social animals and we are constantly looking for love from anyone who matches our list of the demi-god or goddess. That's given without saying that love is the basic need apart from O2, food, and sleep, right? Whether your best friend is trying to hitch you with their neighbor or you are caught up in the swiping game, you try everything possible to find 'the one'. Technology is fulfilling the demand with the constant supply of 'Dating apps' and your app stores are flooded with the hundreds of them. Dating apps are here to stay and be your wingman whenever or wherever you want.
Technology is constantly changing, and it would definitely alter the way we find love using these digital dating mediums, but it's never going to go out of style. Because even if we evolve further and switch to crazy gadgets world like they showed in one of the episodes of Black Mirror (where a man and a woman match through the technical algorithm and date for a set time), love would still be love. This leads us to develop dating app features for matching the feelings, interests, past relationships etc.Let's predict what dating would look like in the coming years with innovative dating app features.
Video Feature
People are slowly opening up to the video feature because dating apps aren't limited to just dating. Every individual has a personal reason for the app, for instance, few folks are looking for like-minded people to hang out with especially when they are traveling to a different country and some use it for networking to expand their work circle.
We all are aware of a new feature introduced initially by Snapchat and then followed by Instagram, Facebook, and WhatsApp, add a 'story' of your life. After achieving the success in the 'story' feature where people are displaying a slight glance into their lives via uploading images and videos for a day. This has become a huge success among everyone as they can show whatever about their lives to whoever they want to and it's going to go in a day.
In short, exploring a video feature in the dating apps would be the next big thing. Apps like Coffee Meets Bagel and Hinge are already using video chat feature whereas Bumble is planning to explore a short-video for 24 hours (more like a story feature) on people's profile. This feature is getting quite popular among people as they don't want to meet people randomly and want to know as much as they can about their potential date before they invest their time and feelings.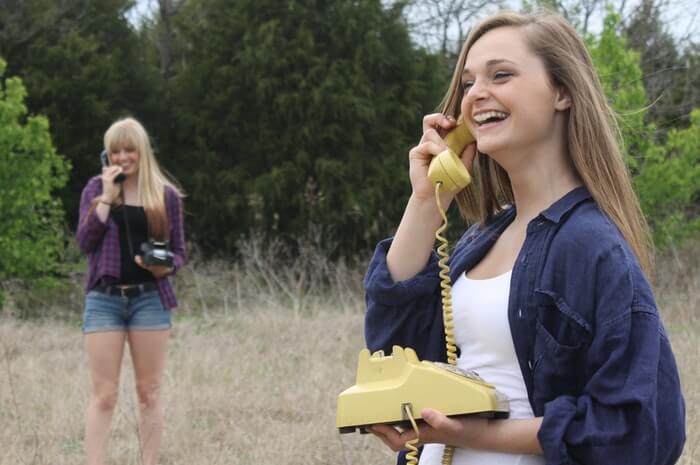 Virtual Reality (VR)
We are matching with more than required people and then comes the puzzle of judging the right person to meet. You must be thinking what virtual reality has to do with it? Virtual reality is the upcoming famous dating app feature and would conquer almost all the other industries as well apart from love game such as medical, films, video games and much more.
In the future, people would prefer using VR dates in comparison to swiping right or left. It will technically become the halfway stage between chatting with someone and meeting them in the real life. You might not believe it right now, but technology might even let us wear those head gears and meet our dates at any virtual location around the world. You won't even know the difference between the real or the virtual world.
Dating app features like VR will prove to be a success in this industry and will stay here for long (until we create time-travel apps. Why? Because it's exciting to meet someone before even meeting them in real, twisted right? But it's completely safe and time-saving.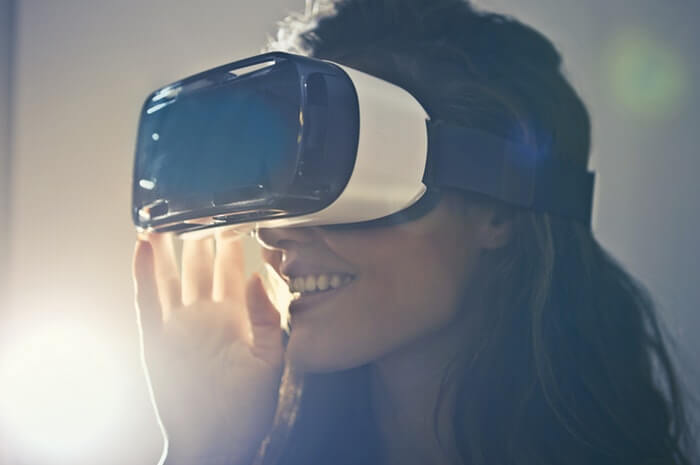 Cupid Algorithm
Most of the dating sites or applications have a proper matchmaking algorithm set up for the users and this helps in matching people as close as their personal interests and ideologies filled in the signup form. But you must be thinking that who fills that, right? Majority of people ignore the signup questions while creating an account. This automatically leads to the next step where app developers would explore other sources like social media account activities to figure out the personality. It will process every activity such as your likes, dislikes or followings to offer you the best match around you. In fact, some has been talking that the health figures like your heart rate (collected by your wearable gadgets) would be compared with another successful couple's heart rate using artificial intelligence. This leads you to your potential match. Isn't it almost magical? We'd start saying that matches are made in 'Apps' instead of heaven.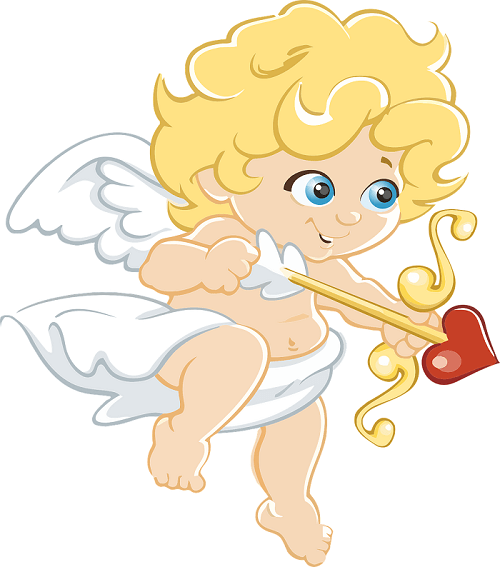 Love is an unpredictable feeling, and nobody can really understand it fully. That's why we are doing everything possible to study these romantic relationships using the technology advancements and exploring every possible dating app features. However, it's your feelings and gut which would eventually make you chose the right one for you.
BluEnt is a mobile app development company with the team of cupid engineers. Our team is constantly working on all the possibilities for the projects we lay our hands on.
Let's create a new approach to love.
Maximum Value. Achieved.