How To Choose an iPhone App Development Company To Build Your Dream App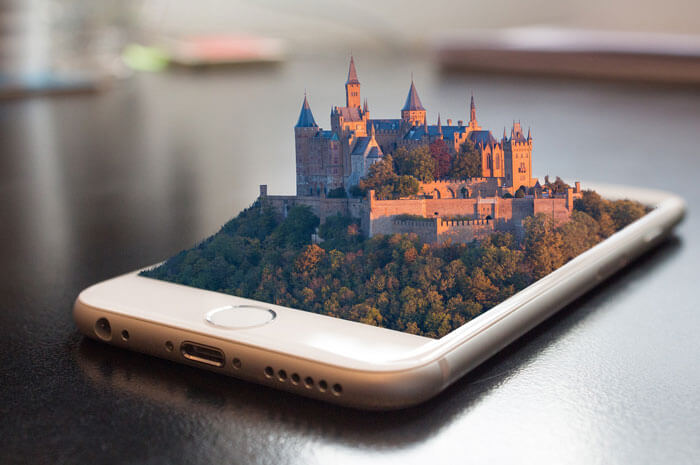 An iPhone App Development Company can make your dream app into a real app. Given the short time lines, it is preferable to hire an ios app Development Company in USA, than to build it yourself.
Table of Contents:
Developing a business app requires the technical expertise of an mobile application development. Apps serve as interactive tools to initiate an action or record the progress of a function. They are used for varying tasks and the demand is increasing. An app is convenient to use and works on any type of device.
There is a growing need for apps which stems from internal business requirement. Industries are moving towards building apps to assist in various internal organizational functions. Then, of course, there is the app used by your customers.
What is iOS application development?
Apps can be used for two broad categories of functions – internal business use or external use for communicating with customers. Many businesses use apps for communicating and managing their internal functions. Apps can be used for a closed network or an open network. In an open network app anyone can download the app and use it. Close network apps are usually password protected to restrict unauthorized access.
Before You Contact an iPhone App Development Company
Why do you need an app? You have obviously seen a need and identified using an app as the solution. It is important to be absolutely clear about the purpose or function of the app. This will help to define the features that should be incorporated into the App. 
Purpose of App

What is the app going to be used for? What is the going to be the main function of the app? Sometimes just having an idea is not enough. Before you hire an iPhone app developer you need to be clear about what you want. Every app has to serve some purpose, without which it has no predicable life span. The app is designed according to its purpose to ensure it fulfils the goal it has been made for.

Make a list of the Required App Features

Make a list of the features you want in the app. This should be done before you discuss your app idea with an iPhone App Development Company. You should have a general idea of what the benefit of using the app is. Based on this we can define the features which will help achieve the goal.

Type of App Development Service

Do you need an end to end service or just design and development? If you have the design, all you need is iOS application development services. If you need design and development, BluEnt can help you with both.

Hire a company, which understands the market and the current trends. Outsourcing to another country may work out cheaper, but it will limit the services they can provide. An off-shore company cannot provide quality marketing after the product launch. For an end to end service you need an iPhone app development company USA. BluEnt offers a total mobile and web app development solution with marketing and maintenance services included.

Consider User Needs

If you app is being designed for your customer to communicate with you, you need to consider their requirements as well. The app should keep in mind the UI as well as the UX. A user friendly app soon becomes popular. The app design is where the UI/UX all begins. If you already have an app design, we at BluEnt can help to enhance it.

Now you are all set to make your app. But where do you go from here? The next step is to Choose a suitable iPhone application development company.
Criteria For Choosing an iPhone App Development Company
When choosing an iPhone App Development Company to build your Dream App, it is imperative to be selective.
There is no such thing as the best iPhone app development company. The company that you select should be based on certain criteria, and that will be the best one for you. Don't go as per the judgement of someone else. What works for them may not work for you.
Take into account the most important criteria. These are the founding factors to ensure that you are able to select an iPhone App Development Company that meets your expectations and standards. Don't settle for less – take your time to find the best iPhone app development services.
Click Here
Give us a shout!
Experience in App Development

Top iPhone app development companies have earned the top position with years of hard work. Companies with several years of experience and good customer reviews are the ones you should be looking at. Avoid start-ups. They mean well but don't have the experience and this will end up costing you in both time and money. Select a company that has developed successful apps which are currently in use.

Review Past Work

When you see what they have done in the past, it gives you a fair idea of what you can expect. In fact, you can expect better. Each project broadens the vision and horizons of iPhone app Development Company. Their work keeps getting better with each project they complete.

Disclosing Information

To get an honest quote you need to be upfront with the iPhone app Development Company. If the ideas and information you are going to share is confidential, it is advisable to sign a Non-Disclosure Agreement. Openly discussing your app ideas will enable the development company to be open about the feasibility of the app and the features.

Trust and Confidence

Once you have selected an iPhone app Development Company, trust your judgement. The development process may be a little different from what you expected. But have confidence that the end result will be worth it. Don't harbour doubts, offer full support and work with them. It is the end product which matters, not the development process.

IPhone App Development Cost

The cost of iOS application development services is an important consideration. Is it within your budget or does it far exceed what you had in mind. It is well worth taking quotes from a number of top iPhone app development companies. This will give you a good idea of how much it will cost you to develop an iPhone App.

App Development Timeline

It is but obvious that you don't have endless time to get your app out in the market. Before signing a contract for mobile application development company ensure that the iPhone app Development Company has the bandwidth to start working on it immediately.

Development Team

Who's working on your app? It is important to meet the team, or at least the team leader. When you meet the team, it gives you the underlying reassurance that your app is going to turn out great. Don't be afraid to takes short interviews about their skills and experience. Discuss your app idea with them and get their suggestions and input. This can help build your app faster and better.
Conclusion
There is no denying that the best iOS apps are professionally designed. BluEnt is among one of the top iPhone app development companies in the USA. We have years of experience is app design and development. We also provide end to end solutions for our customers and manage post launch marketing.
Share your app idea with us and we will give you some of our ideas too. Together we can work on making a great iPhone app.
Maximum Value. Achieved.