If you think that customers are not fond of retail shopping apps, think again. In today's blog post, we're going to tell you why having mobile apps for retail business makes sense and why your business needs one.
Our blog post today targets retail shop owners who are on the lookout for retail app development so that they can create their own retail apps, business entrepreneurs who are thinking about starting a new retail app business and want to create a brand through their app and of course, large chain brick and mortar retail chains with franchises in several locations; looking to expand even further by allowing customers to shop from the comfort of their homes.
In short, every living mortal who wants to promote retail marketing through mobile app development!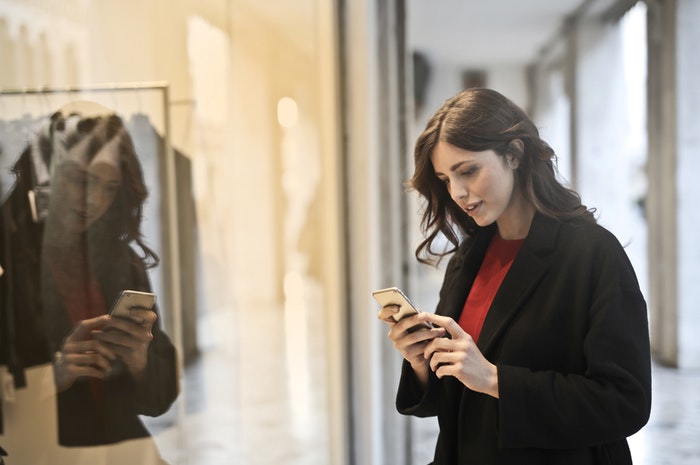 Letting the numbers do the talking!
It would be a true understatement to say that the retail app business is expanding. With the explosion of smartphones, everyone has become internet-savvy. There are apps for everything. From games, networking, dating, crafts and homework assignments; apps are everywhere! And retail apps form a major chunk of the total time that smartphone users spend hooked to their screens.
A report from comScore says that an average app visitor in US spends 201.8 minutes monthly, surfing on retail apps.

Another report suggests that 44% time of total US apps is spent in the retail vertical.

Yet another report from Criteo suggests that retail apps generate nearly half of total sales for retailers with a great app experience.
Most major brands have their own retail app stores including Starbucks, Macy's and L'oreal. In fact, Compuware suggests that 85% users prefer shopping with retail apps rather than using a website for shopping. So what does this mean for your business?
You stand to lose nearly half of your customers if you do not invest in
retail app development!
So, what exactly is a retail mobile app?
We all have used those Cab ordering and Food ordering apps, right? So, what makes the retail apps different from them? Improved buying process, better in-store experience and easier communication with sales and support team! Which is why BluEnt advises all its retailers and entrepreneurs to go for retail app development. To start considering their retail business app as an add-on to their business; not a substitute! Fun fact: Did you know that a whopping 30% of all online purchases are done through smartphones?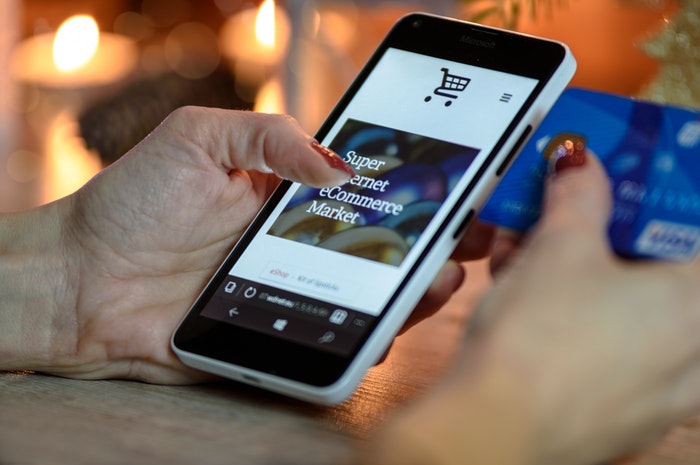 Now is the time to invest in retail app for your business. Contact us today to find out how to build an app that sells your business! But.. But.. Why do I need a retail app exactly? One, because you don't want to lose out to your competitors; And two, because nobody has the time to go to a damn website anymore!
Here are a few more reasons to get convinced:
Your apps for retail business are your personal branding channels An essential part of the marketing strategy of any business is to build its brand image. Why do you recognize that curved M with McDonald's? Or the raging bull with Lamborghini? Branding!

No, we're not saying that you invest the same insane amount of money into branding for your business, but your retail sales app can go the distance and build your business' brand image for you. There are some really great retail app development companies such as BluEnt who can provide you with great customized templates which can tailor the latest trends to give your users a seamless experience. Get in touch today to schedule a demo!

Building a loyal customer base with retail management apps Anyone who has worked in the retail industry understands how important loyalty programs are. They not only boost sales but also keep customers engaged and loyal to the brand. Imagine if you could provide the same loyalty card to your patrons over their smartphones. Your sales could skyrocket! Combine the power of marketing, loyalty program and retail software app to effectively boost your campaigns and sales. Call in BluEnt today to know how!

Communicate effectively with in-app messages and push notifications Apps for retailers are tailor-made to be highly engaging. Perhaps the foremost reason why retailers go for retail software is that they can create seamless push notifications and in-app messaging for customer retention and onboarding. When done right, in-app messages and push notifications are lethal marketing tools which will keep your customer community engaged and informed about upcoming sales, special offers and new arrivals. In the long run, they will also reduce cart abandonment and increase app conversion rates.

Mobile App Deep Linking and Customer Behavior So I used the discount coupon on your app to shop and the loyalty program is not appealing anymore. How do I stay motivated to use your app now? Simple, you show me products related to my recent searches. Then you give me limited time offer on the same product and I become your recurring customer. And all of this with your app installed on my phone.

To keep customers enticed with their products, businesses are deploying smart analytics to understand user behavior. Then, with deep linking, they show only that content which is deemed fit for the customer. This way, your customers get a seamless shopping experience and you get the opportunity to generate better revenue. Fair enough. I am ready to get retail business app!
What features can I expect in my app?
Every retail store has a different requirement, which asks for apps to be custom-made. However, there are certain features which are non-negotiable. Let's discuss these basic fundamental features which will lay the foundation for your business specific details.
Seamless browsing of Product Catalogue We've all been here at least once – when you browse products in your app and the image links are broken or the add to cart button is non-functional. It's frustrating, we know! A seamless User Interface (UI) and a great User Experience (UX) are the most-basic pre-requisites to retail app development. When you decide to work with app developers talk to them about what features they are going to include. Talk to them about price comparer which allows users to compare prices of similar products, product preview and ability to reach the checkout page in a single tap. All of these go a long way into giving your customers the right shopping experience.

Powerful Search Feature You may not be Amazon, but a neat search button would be quite helpful in saving your customers' time. Plus, you could use that data to fish out what products are popular and which areas need more advertising! Another thing that your search should provide is the ability to filter products according to customer-specific needs. These could be pricing, color sorting, Brand filter or discounted products.

One tap checkout Retail apps are similar to supermarket in way that customers pay only for adding products to their cart. When done right, the checkout counter or in this case, screen should redirect the customer to payment and delivery page; with a support button to contact in case of error. Bad checkouts are the biggest fears customers have when shopping online and the businesses who succeed in developing this trust; win the online battle. Like we said, these are just some of the basic features that your retail app needs. If you want tailor-made solutions, don't hesitate to contact BluEnt's expert consultants who will understand your business requirements and give you focused solutions!
So, what do I do now?
Simple! Just holler BluEnt. We're kidding. Drop us a mail or give us a call or just drop by our office to chat and we'll assist you in any which way we can!
Maximum Value. Achieved.