Twitter keeps us distracted for a good number of hours. There have been stories like Trump being prohibited, viral trends, amusing parenting anecdotes, and more proving it to be a great source of entertainment.
However, with the growth of so many other media platforms, businesses are wondering how effective Twitter still is for marketing.
Given its brief lifecycle, rapid and instant engagement, and problematic character restriction, Twitter marketing is tricky.
Irrespective, this platform, continues to be a powerful medium that gives businesses a fantastic prospect to connect with the customers through word-of-mouth advertising. It aids in expanding the virtual reach and building brand exposure by participating in the conversation and being at par with the other brands.
The approach you take in creating an online charisma is defined by the digital marketing platforms and the strategy you choose to promote your company.
In this blog post, we will examine the advantages Twitter marketing can provide your business as an established and popular social media platform.
Table of Contents:
Twitter: Finding Acceptance as a Marketing Tool
Reach is one of the key factors which still makes Twitter a preferred marketing channel for many businesses to date.
Twitter announced its financial results a few months ago and this is what it stated.
In the first quarter of 2022, it had at least 290 million active reach and by the year 2024, it is expected to have 340 million users. The US is home to 39.6M of regular active users. This accounts for 17.3% of this platform's user base. The remainder is consumers from other countries.
Given these numbers, it shouldn't be a shocker that Twitter is one of the most widely used social media networks worldwide.
Deviating a bit from the figures, Twitter is already an established platform that is used by many including startups and large businesses.
Manufacturing networks and conversing with clients have gotten easier thanks to Twitter marketing.

Whether you're trying to network professionally or just want to get better at interacting with your current, potential, or previous clients, Twitter marketing services have proved to be a reliable medium.

It gives you the opportunity to engage creatively with your target market through both direct and indirect marketing. A decent number of startups are on Twitter today and their consumers do feel more connected and engaged with them on this platform.

According to Statista, as opposed to the 3.2$ billion Twitter made the year before, it made more than 4.5$ billion in revenue from its marketing services in 2021.

The social media platform Twitter is very well-liked in the country; As per the research output in January 2022, 76.9 million people were active on the microblogging platform.
Quite a few marketers around the globe today use a twitter advertising agency to promote their companies.
Let's look at how a solid Twitter marketing strategy can prove to be a game changer for your business.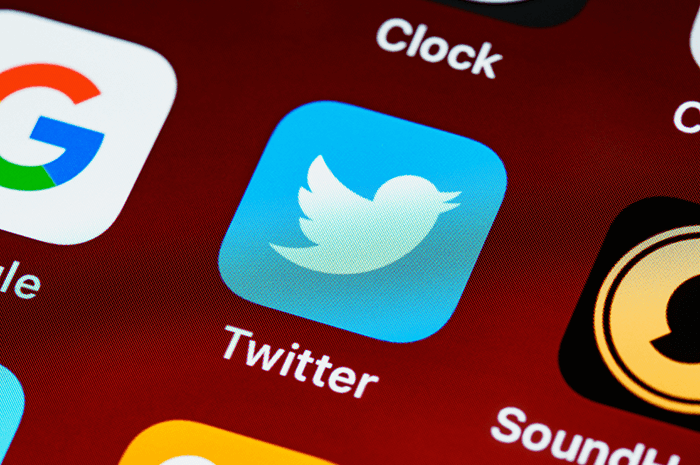 Finding Acceptance as a Marketing Tool: A phone screen showing the Twitter App by Brett Jordan
Benefits of Twitter Marketing
High brand visibility
On this social media platform, you have several chances to increase the visibility of your business among your focus market.
Unlike other media platforms, Twitter marketing has a very distinctive quality. In a matter of minutes, you are able to reach a large user base who actively engage with the post moment you've shared it.

Whenever your company has something really intriguing to say, you can make use of Twitter marketing to your advantage and connect with your target audience.

For example, if you are addressing a specific concern the consumers are facing, you can immediately educate them on how your business can resolve their issues.
Brand visibility helps you to work on building your brand throughout your journey. Here are a few strategies you can use to achieve the same.
By tweeting useful, finest material and content, you have the opportunity to establish your business as a market front-runner.

Twitter hashtags are a great way of reaching a massive audience as it increases the visibility of your company for important search terms.

You can work on building a strong unwavering presence online by posting your tweets on a regular basis. Don't forget to promote your tweet to connect with a larger audience.

Gaining your potential and current users' trust through effective conversation on Twitter or any other social media platform is not an impossible task.

Any social media channel, even Twitter, may help you establish your brand more quickly if you use the appropriate methods and marketing schemes.
A Twitter marketing agency can help you to reach a wider set of audience through its practical and efficient techniques.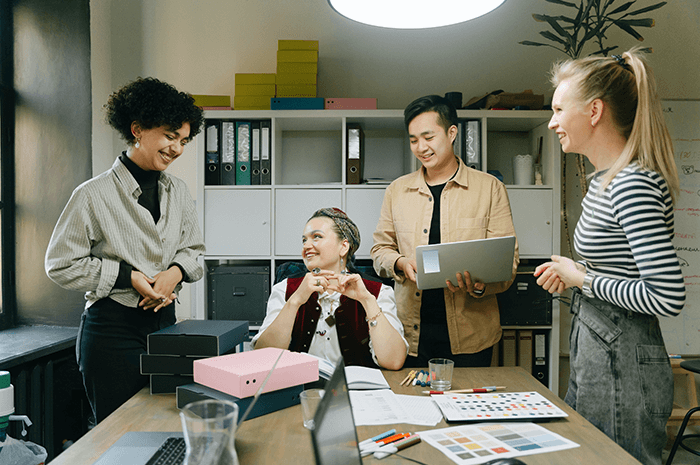 A person using the laptop to do a live streaming session for Twitter marketing by Matilda Wormwood
Tap into your competitors
Whatever industry you're in, your rivals are on Twitter. By using Twitter marketing, not only are you going to be on par with your competitors but will also be able to gain insights into the tactics and strategies they use.
Check out what all marketing and content approaches are working for them. You can then emulate effective strategies to drive your marketing plan in the proper direction. You can learn a lot from what they tweet and how they are received.

Study the responses of your rivals' audiences. This will provide you with a lot of information about their customer service approach and how you should or for that matter shouldn't interact with your audience.
Gaining an insight into what's working for their followers will help you work on building yours.
Building a rapport is uncomplicated
Twitter marketing's ability to help you establish a personal and deeper connection with your target market is only one of its many benefits.
Building rapport with your audience on Twitter is an effective approach to acquiring followers and a wider user base.

You can engage with them through multiple activities and use relevant content to show them that you care. Here's what you can do on Twitter

Being transparent with them about your brand's journey and what really goes on behind the scenes

Gain your followers' respect and appreciation by replying to their tweets. Anytime a follower leaves a comment on Twitter, send a personalized response.

Activities such as live streaming Q&A and quizzes and using this space to ask them for suggestions can help you connect effectively with your Twitter followers.

Twitter marketing isn't about selling your product on a platform but bonding with your followers in a more authentic way.
Twitter is a platform that is known for its diversity in communities, movements, etc. It's been a revolution in itself! For many, it is a deeply personal experience as well.
The most important thing is to post real, genuine worthwhile (for your followers) content on this platform and to be genuine and sincere.
After rapport, work on forming lasting connections
Remember, one of the biggest advantages of Twitter social media marketing is lead generation. The more you work on building a stronger connection with your followers via Twitter marketing, the more loyalty they will show.

Engage with your users on a personal deeper level by responding to their tweets and supporting their needs and requirements.
Statista states that 70% of millennials connect with their preferred businesses on social media platforms to interact with them and to get access to exclusive offers.
This stands true for Twitter as well!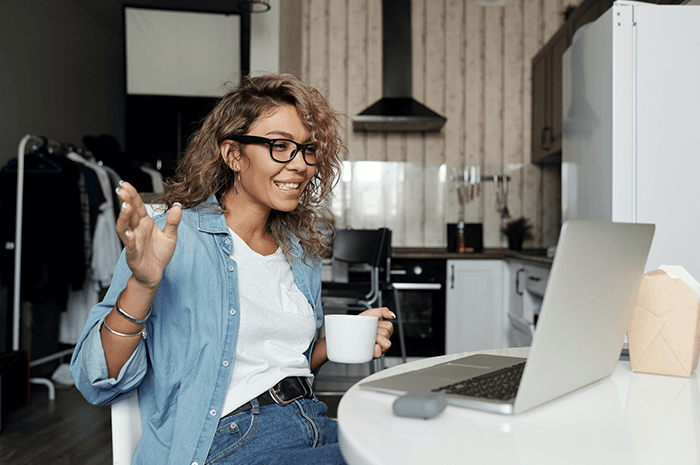 A group of colleagues having a discussion on how to promote their brand via Twitter marketing by Ivan Samkov
Lead generation through effective content marketing
For lasting success, an effective Twitter content strategy is significant.
Content marketing on Twitter, which involves creating a content calendar, posting often, and tweeting about every blog, can help you increase site traffic and provides high-grade leads without making you seem unduly promotional.

You also get to promote well-produced SEO material that appeals to both your existing followers and potential customers.

Of course, you don't want to tire out your audience with constant marketing messages and posts. It can get quite monotonous. A lot of brands use Twitter to include humor in their postings to make the content extremely engaging.
Twitter marketing can increase engagement in a massive way owing to the kind of users on the platform. You can publish different types of content to gain attention including infographics, instructional videos, pictures, and blogs.
As you can see because of its enormous active users and relevant marketing competencies, Twitter is a preferred social media network for several businesses and marketers. In case you were wondering if Twitter's heyday moments were over, you can put that question off for a very long time.
This is one of the best times for businesses wishing to expand their customer base to use Twitter marketing and take advantage of the various opportunities the social media network provides.
Conclusion
It is obvious that Twitter will always play a significant role in our sharing-obsessed social media environment due to its constantly growing user base and the fresh possibilities it offers brands to connect with them.
Going beyond the advantages Twitter marketing offers, we will always advise you to consult a professional to deep dive into which social media platform will work best for your business and goals.
Of course, if you are set on Twitter or any other social media platform for that matter, reach out to us!
BluEnt is a top digital marketing company that offers a wide variety of marketing solutions. Our services can assist you in attracting new clients, tracking their shifting preferences, and gauging their level of interest in your business.
This is done by reviewing and comparing rival conversion rates, analyzing traffic, and other methods to redefine your marketing strategy.
Ready to grow your user base through effective digital marketing strategies? Contact us now!