Documents showing charts and graphs on paper by PhotoMIX Company
Organizations have been facing consistent challenges when it comes to data management and IT management solutions. In response, Informatica ETL and Informatica MDM are being deployed by businesses worldwide to drive growth and stability. Indeed, according to Statista, the revenue of such database management systems elevated to $65 billion back in 2020.
In this article, we will uncover the uses and benefits of both tools to understand which one will be the most transformative for your business.
What Is Informatica ETL?
Informatica is an organization that provides data integration products for different resolutions. This includes ETL or (Extract Transform, Load), data virtualization, master data management, data masking, data replica, and many more.
Informatica ETL (specifically Informatica PowerCenter) is perceived to be one of the most powerful tools used by organizations today for fetching and linking data from various sources. Two of the most used ETL tools are Informatica PowerCenter and Talend.
Informatica PowerCenter is widely used by organizations for data extraction. It is a data warehouse that stores important data obtained from various databases.

There are several advantages of deploying the Informatica ETL tool. Let's look at a few of them.

Elevates data scalability and connectivity.

Informatica ETL has the potential to link multiple relational databases.

Offers a comprehensible GUI making it smoother for users to integrate the secured data with the visual mapper.

A few Informatica ETL tools support CSV-data files which allow consumers to effortlessly import these files with fewer or no codes.

Organizations have been able to customize the data modules using Informatica PowerCenter ETL that meet their business requirements.
With the ever-changing software system and processes, it becomes extremely complex for businesses to drive growth and stay ahead of the competition. This is where Informatica PowerCenter tools play a significant role.
Whenever a business is migrating to a new database system from the present one, Informatica ETL supports the setting of the data warehouse.

It allows the data to be transferred smoothly from the data gathering system to the warehouse.

Informatica PowerCenter is also functional as a data cleansing tool. It facilitates the process of detecting data, correcting it, and then eradicating the inaccurate or corrupt records in the database.
What Is Informatica MDM?
Informatica MDM or Master Data Management, used for a large range of business management, is responsible for building a single master record for every place, person, or entity in a business. It derives this information from both external and internal data applications and sources.
After it is built, the master record is seen as a trusted source of critical business information. This data can be easily managed and shared across different teams and end-users.

It is responsible for diminishing data errors, eradicating redundancy, give accurate reporting which in turn helps the organizations to make informed decisions with more profitable results.
Informatica MDM tools include the processes of data cleansing and integration. Whenever any new data is added to the system, this tool is used to classify, gather, transform, and mend the data.
Businesses that have been using this tool are confident that every information stored in the enterprise is precise, up-to-the-minute, and reliable. Of course, other benefits can be derived from Informatica MDM which include
Initiation of the apt management style

Organizational structure

Supporting the complex changes in software and processes

Ensuring security and safety of critical information

Collaboration of programs across various departments
Is your organization struggling to manage big data? This is where these tools and technologies can staggeringly assist you. According to Statista, in 2018, the big data and business analytics revenue was estimated to be $ 168.8 billion and was predicted to escalate to $215.7 billion by 2021.
Let's explore which of these two technologies can help you manage your data more effectively and make more strategic and successful decisions.
Which One Is Better For Your Business?
Informatica ETL and MDM tools are a part of the same EIM (Enterprise Information Management) design. Organizations have been confused about how different they are from each other, and which one is indeed a better option for their business.
Yes, they both are different technologies and while they offer multiple unique benefits, it's important to know how they even complement one another before deploying even one of these tools.
Unidentical resolutions to problems with data
Informatica developer tool solves data issues. That is the reason these technologies, ETL and MDM, are perceived to be very similar to each other as they both deal with data. However, they are not responsible for resolving identical concerns and even the approach is completely different.
Informatica ETL is used by IT to transfer data from one format or place to another one. The MDM tool is more apt for resolving business issues that show up due to inadequate or imprecise data. Informatica MDM solutions help organizations acquire a single view of their products and customers.
Data integration vs Business problems
We've already learned how Informatica cloud ETL is responsible for moving data from one place to another and MDM for access to this accurate and complete data in a single view.
ETL tool is more IT-centric and is needed by the ELT Informatica developers to create an Enterprise Data Warehouse. This EDW requires different technologies for data integration etc.

The architecture decisions to manage and maintain a large database are handled by the Informatica developers. However, to answer significant questions, the business team needs access to this data warehouse.

MDM tool is business-centric and focuses more on a specific business issue. Having a single view of the product or customer is helpful for the team.

A customer support team can efficiently resolve a customer's problem if they have access to all the data about this customer.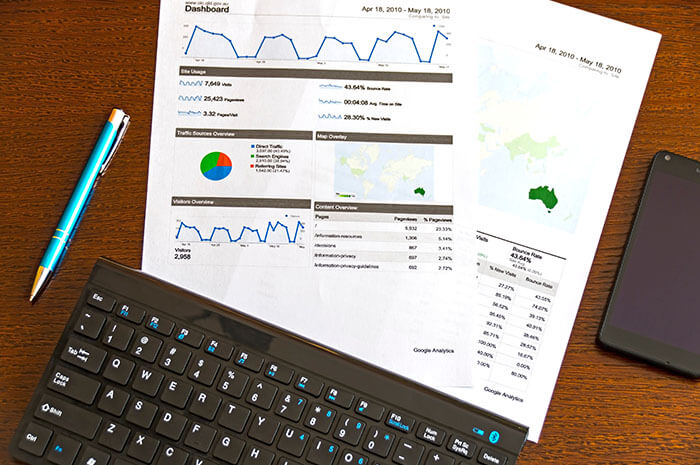 Colleagues looking at a sheet with charts, graphs, and other data formats by Fauxels
Complementing each other: MDM relies on ETL
Informatica MDM always trusts the ETL tool for data extraction. However, the ETL technology could completely do without any help from MDM solutions.
It can easily handle data synchronization, data migration, or even transformations and lookups without any intervention from MDM.
While Informatica ETL can be used by organizations to build MDM solutions, most organizations prefer buying MDM tools from a reliable vendor.
To wrap this up, it's the ETL tool that is responsible for getting data into MDM to create the golden record or single record. You can't just deploy one technology as both complement each other. They are significant in managing your data, translating them into actionable information, and aid your organization in making informed strategic decisions and driving business growth.
Conclusion
Both Informatica ETL and MDM are exceptional tools that represent reliability and quality. Informatica PowerCenter cloud is best suited for all kinds of businesses that are handling a significant amount of data.
It is difficult for smaller companies to manage data all by themselves. This is where Informatica development comes into play. BluEnt can offer you affordable and brilliant data analytics and data management services.
You can even browse through our portfolio to know more about our data management services, business intelligence solutions,  data analytics services, anddata insights solutions.
If you want to explore the different analytics tools and discuss the one which is the right fit for your business requirements, contact us now!