Location tracking, precision medicine, fraud detection and advertising. What do these things have in common? They all benefit from big data analytics.
Everyone from energy companies to top homebuilders to tech companies is taking advantage of it to grow profits.
In 2020, the global market for big data was 56 billion USD. By 2027, it is expected to cross 103 billion USD.
What's driving this kind of explosive growth? And what will be the trends businesses will have to keep track of to make rewarding decisions?
The Definition of Big Data
Before you understand the trends, you need to understand what big data even is. (No, it's not the same thing as business analytics.)
There are as many definitions of big data as there are of small businesses. We'll take that information and break it down for you.
To define big data, we have to first define relational databases.
A relational database is a collection of data items that have pre-defined relationships and are organized into a table structure.
This model, introduced in 1970 by Edgar F. Cobb, an IBM mathematician, made data more easily accessible. Prior to this, only people with advanced programming skills could manage their data.
The benefits of relational databases include consistency, atomicity and commitment, stored procedures, concurrency, and more.
But as useful as this model is, it cannot handle data beyond a certain size. That's where big data management steps in.
Unlike relational databases, it is uniquely suited to today's stupefying amount of data.
Characteristics of big data, as the name suggests, include high variety, high volume and high velocity.
Big data, hence, refers to very large sets of data. Big data analytics decodes this data and delivers businesses insights, thus helping organizations make profitable decisions. Some common big data techniques include data mining, machine learning, predictive analytics, and AI.
Process of Big Data Analytics
When there is such a vast amount of raw data, it needs to be processed in a certain way to acquire insights.
This can be broken down into four steps:
Ingestion > Storage > Analysis > Consumption
Depending on factors such as the amount of data, ease of accessibility, and the objective, projects involving big data can take anywhere between a week to six months.
To get an idea of how variable it is, try answering the question: How long does it take to write a book?
Who Benefits from Big Data?
Big data can benefit any organization. Having said that, there are some prominent winners.
The top 5 sectors that could benefit the most from big data analytics services are banking & securities, healthcare, communications & media, education, and manufacturing.
That's all well and good. But what, you ask, about the charming little family-owned business you frequent down the street? How could they profit from data analytics services?
You may have heard the term 'Big data for small businesses'. Such businesses can benefit from reduced costs, improved pricing, and increased revenue.
What About Large Companies?
Many of the most successful companies around the globe are investing heavily in big data analytics. In fact, over 90% of Fortune 1000 companies are increasing investments in big data.
It is not, however, the opportunity to use data for streamlining processes and gaining profits that is the cause of this. Rather it is fear that rival organizations will gain a competitive edge with data.
Large companies using big data management to boost their success include Amazon, Netflix, Starbucks, American Express, and General Electric, among others.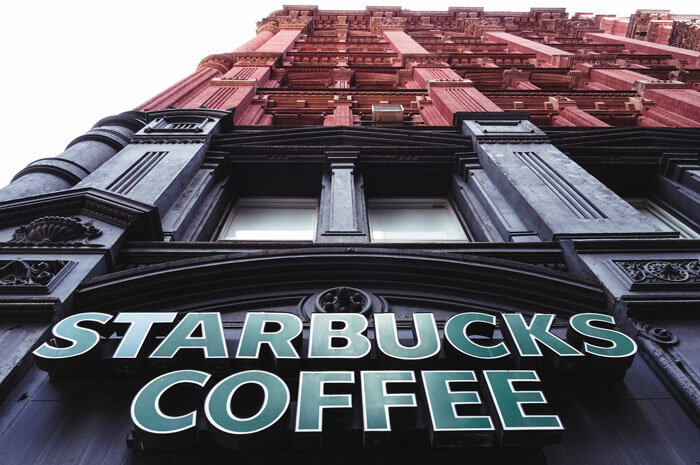 Big Data: Trends to Keep an Eye On
The explosion of data analytics is being driven primarily by its benefits of faster innovation cycles, more effective R&D, and improved efficiencies in business.
Companies investing in big data analytics are planning to increase its use for:
Social media data (50%)

Documents & texts (44%)

Clickstream media (41%)

Videos & images (34%)

Machine data (29%)

Transaction data (28%)

System logs (25%)
Organizations plan to monetize their data via provisions of digital platforms (38%), analysis results (26%) and data via benchmarking (25%).
The Future: What You Can Expect in Big Data
More coexistence of private and public clouds. Propped up by hybrid cloud architectures, multi-cloud information tech strategies will help businesses better manage their data and keep it accessible.

Pre-COVID-19 models might not be valid. This is especially in relation to artificial intelligence (AI). Certain techniques, such as distributed learning, are creating more flexible and adaptable systems to manage complicated problems.

The rise of X analytics.Gartner created the term 'X analytics'. It is an umbrella term where X is the data variable for various content (structured and unstructured), such as video analytics and text analytics. This method will be used to tackle some of humanity's most difficult challenges, like disease prevention and global warming.

Augmented data management. This uses AI and machine learning to optimize operations, such as performance, configuration and security.

Decline of predefined dashboards. Visual exploration and authoring will be succeeded by dynamic data stories with consumerized and automated experiences.

Privacy will remain a concern. Unfortunately, this issue is not going away any time soon. Data volumes will continue to rise, creating further challenges in shielding it from cyber attacks and other intrusions. This is because the levels of data protection cannot keep up with the rate of data increase.

Practice of decision intelligence. This will include the amalgamation of various categories, such as decision support and decision management. It will aid data analysts to monitor, execute, and design decision models.
Conclusion
It is inevitable that the big data will give rise to obstacles in the future, such as difficulties in data processing and storage, security risks, and even a shortage of data professionals.
However, the benefits outweigh the challenges. The value added from big data analytics will be immense. Many companies will go from generating data to being powered by data.
If you've read till here, you're probably driven to gain an edge by diving into data analytics. Luckily for you, BluEnt's big data analytics services are at your fingertips. We offer data insights, predictive analytics, and more.
With our dedicated and certified experts, your business will be able to make decisions that lead to greater profits and faster decision-making.
Ready to get ahead of your competitors with data analytics services? Contact us now.